Can I take classes at a community college while enrolled in another college?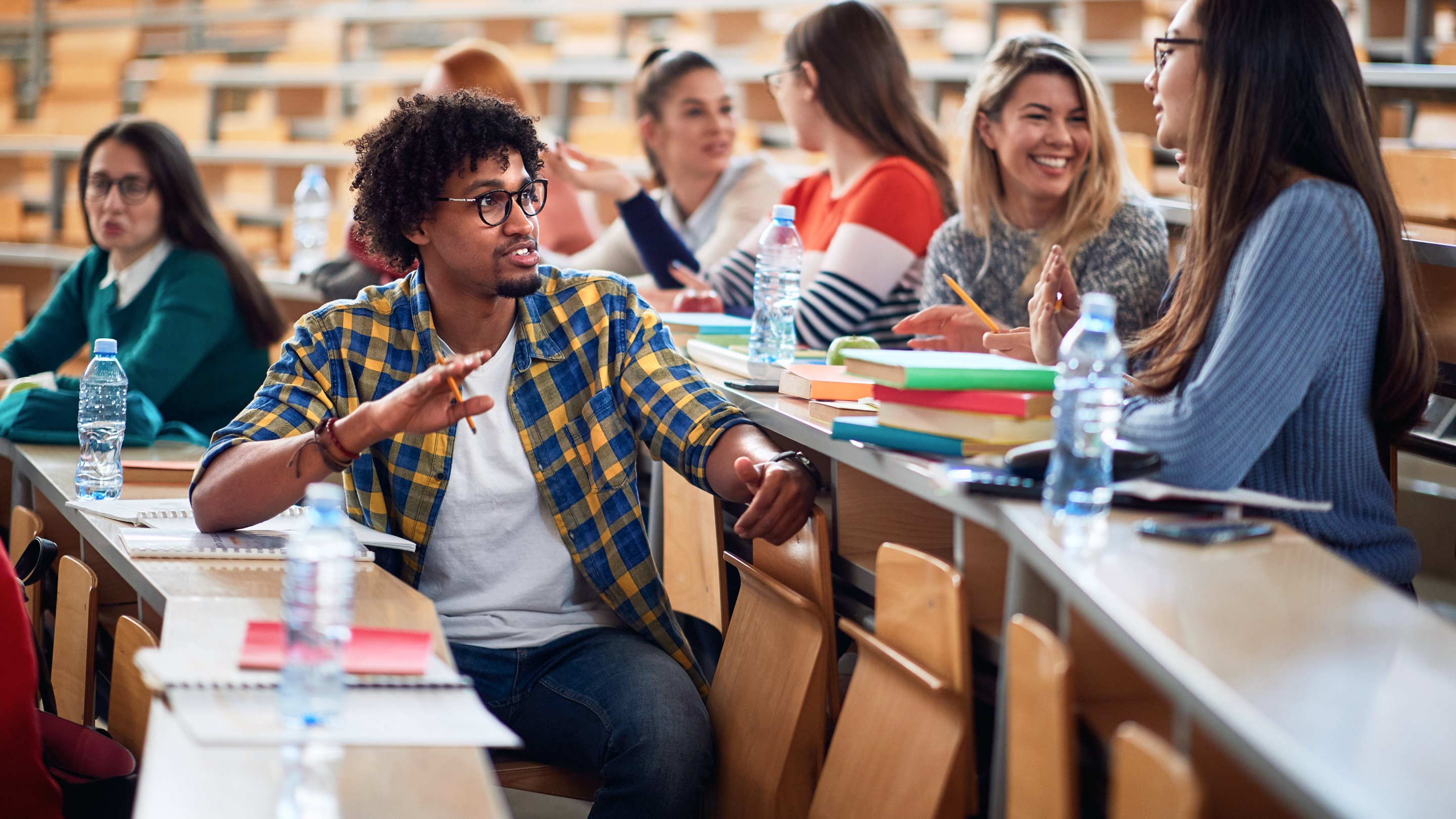 The thought of taking classes at community college while enrolled in a college or university may have never crossed your mind, but it's more common than you might think. Doing this can provide considerable cost savings. For instance, you can take classes at a more affordable community college while enrolled in a college or university and then transfer over the community college credits, cutting the cost of graduating from your home college or university.
In this article, we'll cover what dual enrollment is, along with what you need to know about financial aid when enrolled in two schools at once.
What is dual enrollment, and how does it work in college?
Taking classes at two colleges at the same time is called dual enrollment. In most cases, students simultaneously attend a community college and a college or university. They do this, for the most part, to make attending college more affordable. Generally, students take general education classes at a more affordable community college and transfer those credits to their "home" college or university.
Taking classes at a community college while enrolled in a college or university
You may want to take classes at a community college while enrolled in a college or university. If you do this, it's essential to communicate with your academic advisor to ensure that the courses you take at a community college will count towards your degree requirements at your "home" college or university. The last thing you want is to get to the end of your degree and discover that certain classes didn't count.
You also want to confirm with your "home" school that they'll honor course credits taken somewhere else until you graduate. Schools change their credit structure from time to time, which means your credits could stop being transferable after a certain period.
Understanding the importance of articulation agreements
If you're attending a four-year college with an articulation agreement with a local community college, it might be easier to transfer credits.
Articulation agreements usually ensure that your credits will transfer and count toward your degree. It means your two schools are working together to keep you on track and ensure you don't lose out when it comes to applying credits that you've completed toward a degree.
Financial aid when you're attending two colleges at the same time
You can only receive financial aid from one school at a time. However, depending on the schools you're attending, you can set up a consortium agreement between two schools to combine the credits at both schools to determine your financial aid eligibility.
Setting up a consortium agreement
To receive financial aid for taking classes at two schools, you'll need to file a consortium agreement form with one of your schools. Since consortium agreements are only valid for one semester, you'll need to file a new agreement every time you are enrolled in two schools simultaneously.
File a consortium agreement with your host school. To receive a copy of your consortium agreement, contact your home school, then send it to your host school.
Here's how to determine your "home school" and "host school:"
Home school: Your home school allocates your financial aid. Once the funds are disbursed, you are responsible for using that money to pay for classes at your host school. Most schools require that you enroll in at least six credits at your home school.
Host school: The other school where you take classes is your host school. A host school can be any financial aid eligible college and does not disburse your financial aid. If you are unsure whether your host school is financial aid eligible, contact their admissions office.
Pros and cons of dual enrollment
The benefit of being a dual-enrolled student can be saving money because you can sometimes complete the same class at a community college for a fraction of the price it would cost at a four-year college or university. In some circumstances, you can transfer the credits from the community college to your home college or university, so they'll still apply to your degree program.
The downside of being a dual-enrolled student is that depending on the college or university you attend, you may only be able to transfer a certain number of credits from a community college. Not all colleges and universities accept transfer credits from community colleges. Therefore, it is imperative to check with your home school's admission office before you proceed with dual enrollment.
Final thoughts
Going to two colleges at once is no walk in the park. You need to be prepared to work hard, track your credits, and communicate with advisors from both institutions. You should meet with your advisors at the end of every semester to review your transcripts. You'll want to ensure that you've been awarded all the credits you took and then go over a plan for your next semester if this is something you are pursuing. When it comes to attending two colleges, staying organized is vital.