What are the costs of living on a college campus?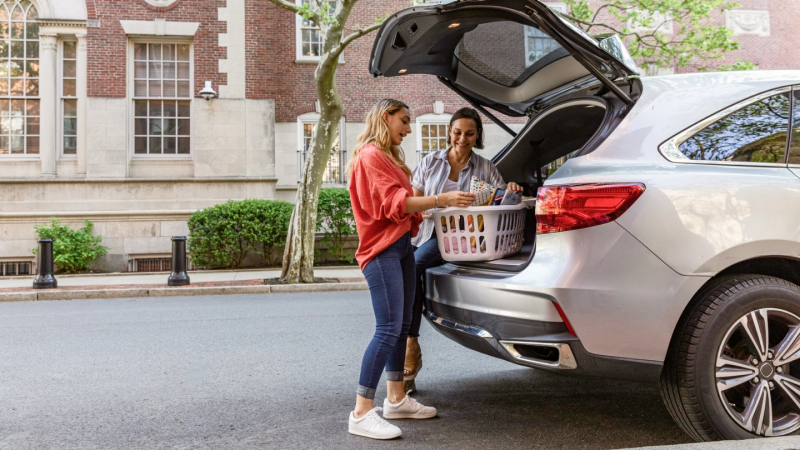 ​Books, computers, extracurricular activities — when you're thinking about college, the costs can add up quickly. Undoubtedly one of the biggest expenses, besides tuition, is room and board.
Keep reading for more information about what to consider when it comes to the costs of living on a college campus.
How much does it cost to live on campus in a college dorm?
You may see the terms room and board when looking at costs associated with living on campus. It's essential to know the difference between the two.
"Room" refers to the space you are paying to rent out on your college campus (it's usually a single room). Typically, your room will be furnished with the basics, such as a bed, desk, and dresser. This can help you avoid bringing bulky furniture or buying additional items. Dorm living sometimes comes with options (although not always), such as having a room to yourself or with a roommate or roommates or sharing a suite-style dorm. Keep in mind that, for the most part, a single dorm will be more expensive than if you have a roommate or roommates.
Now, the term "board" refers to the meal plan that the school offers. Students are usually required to select a meal plan if they live in on-campus dorms. Schools may offer plans with a set number of meals per day, an allotment of meals per week, or unlimited access to the dining hall. You may also get a certain amount of money to use on your meal card at restaurants on campus. It is ultimately up to you to decide which meal plan works best for you. Because this cost tends to be required at some level for those living on campus, it's something that is worth considering as you decide whether to live on or off campus.
According to research conducted by The College Board (PDF), for the 2022-23 academic school year, room and board fee averages ranged from $9,610 at a public two-year college (for those in district) to $14,030 at private nonprofit four-year colleges.
It's important to remember that costs will vary widely based on the school and the school's location, but this does give you some idea of what to expect.
How can I find out how much it costs to live in a dorm on my college campus?
Costs for living on campus vary greatly depending on the college and location and the type of dorm you choose. Remember, the two primary costs of living on campus are the room and the meal plan. To get a more accurate picture of how much you could spend:
Look at the estimated room and meal plan on a college's website.
Remember that the prices can depend on the room plan or residence hall you choose and the meal plan option you go with.
Contact your college's financial aid office to get the best possible estimate.
Is there financial aid for living on campus?
Once you file your Free Application for Federal Student Aid (FAFSA®), the aid you receive (if you do receive aid) may help you cover on-campus living. In addition, depending on the scholarships and grants you receive and the requirements for using those funds, you can sometimes apply them to your living expenses.
Is it cheaper to live in a dorm or off campus?
When deciding whether to live on or off campus, consider the extra costs you might be responsible for in both scenarios. Typically, your utility fees and internet will be covered if you live in a dorm. If you live off-campus, you will most likely be responsible for those costs. Typically, if you live off-campus, you will be responsible for a year lease, whereas if you live on campus, you'll only be paying for the academic year. Then there is the meal plan to consider. Meal plans are usually not required for off-campus living, so you can save that money and spend it on food however you prefer if you live off-campus. Make sure to add up the full set of expenses you'll likely incur with each scenario to get the most accurate picture so you can make the best decision.
Final thoughts
Living on campus has its perks, such as not having to purchase much furniture, and not having to worry about paying for utilities or cooking. It can also be a great avenue for making friends. There are certainly advantages to living off-campus, too, like not having to buy a meal plan and having more flexibility with housing. Weigh your options and see what works better for you and which option will help you adjust to college life faster while also working within your budget.