Countries with free, or lower cost, college tuition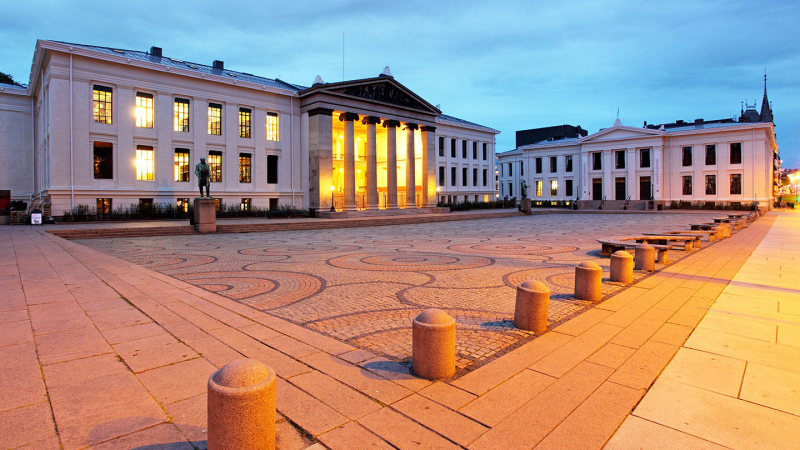 The cost of higher education in the U.S. has many students exploring their college options. It's because of this that some students are getting creative with how they go about pursuing a degree. A potential alternative for American students is going to college abroad, as some countries offer free (or very inexpensive) tuition to international students.
Keep in mind as you explore tuition costs in different countries that countries use different forms of currency. Exchange rates can give you an idea of what something would cost in U.S. dollars.
If studying in a different country is something you want to consider, keep in mind there might be a different set of barriers that must be overcome. For instance, you might need to get a student visa to study abroad. You also might need to consider what, if any, language barrier there will be. Also, you might have to weigh the overall cost of living in the country you're considering studying in.
Still, for many students, an affordable university education is worth the extra hoops. Continue reading to see a few countries that offer inexpensive college degrees to foreigners.
Only pay registration fees in Iceland
Public universities in Iceland are tuition-free, though they require a registration or administration fee. For example, the University of Iceland offers free tuition. Still, the school has an annual registration fee, which is much less than the tuition at most colleges and universities in the U.S.
Study tuition-free in the Czech Republic if you speak Czech
The Czech Republic breaks down its university tuition fee structure into Czech language program fees and non-Czech language program fees. If you choose to study in the Czech language, university education at public institutions in the Czech Republic is generally free of charge. Programs in the Czech language are tuition-free for all students, regardless of nationality, though there may be other costs or fees.
If you choose to study in English or a language other than Czech, tuition fees will likely apply. In those instances, the cost varies based on the university and the program.
Get a degree in Germany tuition-free
Anyone can study in Germany for free at a public university, and even top-ranked universities in the country are public and tuition-free. However, there are some instances where non-European Union (EU) students may have to pay tuition fees, though these fees are still generally lower than in the U.S.
Some things to keep in mind:
Public universities dominate German higher education, making up most of the university study programs in the country.
Public universities in Germany are generally free, even for international students (though, again, non-EU students may have to pay fees).
There are exceptions to schools being tuition-free for specialized or professional degree programs.
While private universities charge tuition at their discretion, the costs are still generally lower than in other countries.
To get into German universities, students must take entrance exams.
Study in Greece for a relatively low price
Greek and other EU citizens (and certain foreigners who live and work in the country) can receive free education at public universities in Greece. Fees for foreigners are relatively affordable, too. If you're a non-EU or European Economic Area (EEA) student, some Greek universities only charge upwards of 2,000 euros per academic year in tuition for bachelor's degrees.
Study in Austria by paying modest fees
Austria offers free tuition at public universities to its citizens if they've completed a secondary qualification — the U.S. equivalent of a high school diploma — and charges relatively small tuition fees to international students. These fees are usually lower than the cost of attending most public colleges and universities in the U.S.
Final thoughts
With how expensive the average college tuition is in the U.S., countries with free or relatively inexpensive tuition might look appealing. Make sure to thoroughly research before deciding to study abroad as there's a lot to consider, and the process to apply and enroll might be different than in the U.S.