Applying to college as a homeschooled student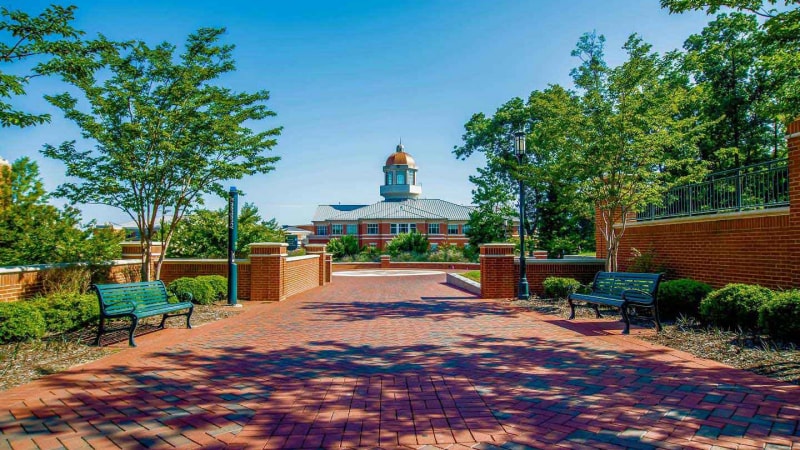 If you're a homeschooled student, you likely have questions about the college admissions process and how it might be different for you. For instance, is it harder to get into college as a homeschooled student? What are the requirements to apply? Who can write your letters of recommendation? Will all colleges accept your application?
Applying to college as a homeschooled student often comes with unique challenges and additional requirements that traditional students don't have. However, while it might be a tad more complicated if you're a homeschooled student, don't let this dissuade you from continuing your education.
Consider this a beginner's guide if you're a homeschooled student when it comes to applying to college.
Is it harder for homeschoolers to get into college?
If you're homeschooled, you may be worried that it might impact your ability to get into college.
The good news is that even if your high school experience may have been different from others, homeschooled students can attend college. College admissions officers might just view your application a little differently.
Rachel Morales, the director of admissions at the University of Southern Maine, told US News the challenge she faces when reviewing applications from homeschoolers is figuring out how to weigh them against their peers.
"For students applying from public or private high schools, we are able to have an understanding of the high school and how the student may compare to their peers," she said. "But for a homeschool student, we don't have that."
Still, other college admissions officers see it as a differentiator that makes applicants stand out.
"A homeschool student will naturally bring a very different experience to the table," Lori Greene, vice president for enrollment management at Butler University in Indiana, told US News. "Many universities look for different backgrounds and experiences to enhance the overall educational experience and community aspect."
College entrance requirements for homeschoolers
There are some differences in the college admissions process if you're a homeschooled student. Colleges, for the most part, require a transcript, letters of recommendation, and test scores during the admissions process. They might just handle them a bit differently for homeschoolers.
If you were homeschooled, do you need a high school diploma or a GED to apply for college?
Since most homeschooled students don't take the GED test because they obtain their high school diploma by meeting other requirements, colleges tend not to make earning a GED credential a requirement for homeschoolers. Instead, they'll focus on test scores and grades.
Not all colleges accept homeschool transcripts, and some require that you have a high school diploma or equivalent. It's always best to start relationships with school admissions offices so they can help you navigate their specific requirements.
Homeschool transcripts for college
Homeschooled students are usually required to submit transcripts with their applications. Transcripts can be created in a few different ways for homeschoolers:
Through an umbrella school that grants diplomas
Your parent or tutor can create transcripts for you
Via a service that produces and sends transcripts to colleges
Through homeschooling organizations
To ensure your transcripts will meet the requirements of colleges, you should include the following if you're creating your own transcript:
Your personal information, including name, address, school, and contact information
A full list of the courses you've completed, where/how they were taken, and the credits they were worth
Your grades and Grade Point Average (GPA)
Your expected graduation date
The homeschool supervisor's signature with the current date
Not all colleges accept homeschooler transcripts, and some colleges have different requirements for what they expect to be included. Contact a school's admission office if you're unsure if your transcript will meet its requirements.
Letters of recommendation
Letters of recommendation are par for the course when it comes to college applications. Still, there are considerations to make when asking for letters of recommendation as a homeschooler.
Some colleges request or prefer letters of recommendation from non-relatives of homeschooled students, even if relatives served as the students' teachers. Because of that, it's crucial to develop relationships with people outside of your family so that you have others to ask for letters of recommendation. These people can include mentors, coaches, leaders in your religious organization, or someone working at an organization you volunteer for.
Standardized test scores
For homeschooled students, standardized test scores are critical to their college applications. The education-focused nonprofit Khan Academy attests that schools that accept homeschooled students place more emphasis on test scores and, therefore, encourages students to take one or two SAT II tests in addition to the regular SAT or ACT. These tests help colleges make an apples-to-apples comparison between you and other applicants.
Colleges that accept homeschoolers
Colleges and universities, for the most part, are accepting of homeschooled students. Some even seek them out to add diversity. Still, not all colleges will accept homeschooled students or transcripts, so it's essential to do your research to ensure your application will be considered.
Like traditional colleges, online colleges generally accept homeschooled students, too. You should contact the schools you're interested in to understand their requirements for the application.
Financial aid for homeschooled students
Like any other student, if you're a homeschooled student, you can file the Free Application for Federal Student Aid (FAFSA®) to see if you're eligible for federal financial aid, including grants, federal student loans, and work-study programs.
Additionally, many colleges offer financial aid options like scholarships and grants that you might be eligible for after completing the FAFSA®. Your homeschooling background shouldn't impact your ability to access financial aid as long as your homeschool setting was either approved under state law or, if there's no such state law where you live, your homeschool setting must qualify as an exemption from compulsory attendance requirements under state law.
Filing the FAFSA® as a homeschooled student
Filing the FAFSA® is the same process for homeschooled students as it is for everyone else. The only difference is how you answer the high school completion status question. For this question, you'll want to select "homeschooled." This allows FAFSA® to understand your educational path.
College scholarships for homeschooled students
Scholarships are available to homeschooled students, and some scholarships are even available specifically for homeschoolers.
Utilize online scholarship databases to narrow down on scholarships that you're eligible for. Remember, scholarships all have application processes, requirements, and deadlines. It's vital to read through all the requirements and ensure you meet the eligibility requirements when you ultimately apply.
Final thoughts
If you're a homeschooled student ready to continue down the path of higher education, you may have to do more research on the application process than other students. Still, you may have just as good of a chance as any student of getting into college.