When do college financial aid packages come out?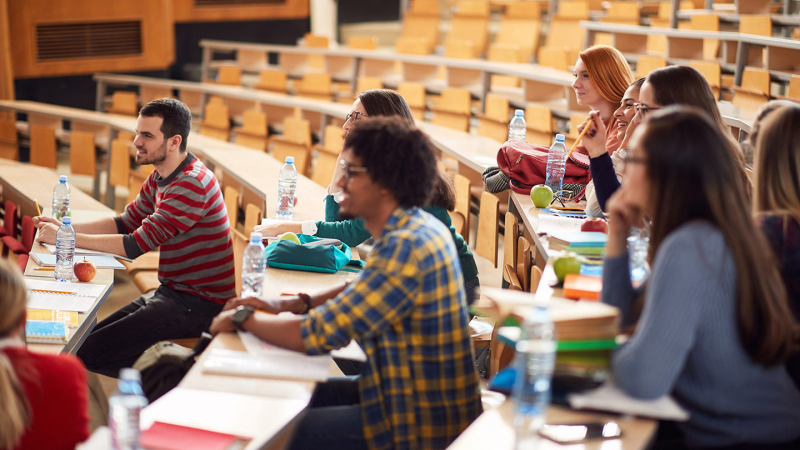 For many prospective college students, a big part of the decision of where to ultimately attend college comes down to picking the best financial aid package. This is why it's so important to have an understanding if you're applying to college of when you'd even receive financial aid packages from schools, and then from there, how to respond to the financial aid offers.
Each college you list on your Free Application for Federal Student Aid (FAFSA®) that you're admitted to will send you an aid award letter, which will include the total amount of financial aid (federal and other kinds of aid) they're offering, if they're offering any. The total package a school offers can combine various forms of aid to help you meet your annual education costs.
Continue reading as we break down when you might expect to receive your financial aid award letters and how to find out when your financial aid funds will be disbursed once you've accepted an aid offer.
When will I get my college financial aid award letters?
Financial aid packages are intended to help with the costs of your education.
Typically, schools send aid award letters around the same time as admission offer letters. However, when you receive your financial award letters can depend on various factors, such as the schools you applied to, when you applied, and when you submitted your FAFSA®.
When should I respond to financial aid award letters?
Your financial aid award letters will include directions on accepting the aid. Follow these directions carefully, as depending on the aid, there may be different steps to accept the offer, particularly if you don't want to accept the entire package.
The deadline to respond to your financial aid award letters will vary by college and will be listed on the letters. If you have any questions, make sure to check with your school's financial aid office to make sure you meet their deadlines.
When do I get my financial aid money?
Each school will disburse (or pay out) your financial aid on a different schedule. This is partially determined by whether you've submitted all the required paperwork on time. Contact your school's financial aid office for more specifics about when you can expect to receive your financial aid.
Generally, the financial aid you receive after filing the FAFSA® is meant to be for a full academic year, and your school will pay out the money in at least two disbursements. You'll then need to file the FAFSA® again ahead of each year you plan to enroll in school for further funds. Sometimes, your financial aid will go directly towards your tuition and room and board, meaning you won't receive the money directly, while in other instances, you'll receive the funds directly.
Final thoughts
Receiving financial aid packages can be exciting as these packages include the total amount of aid being offered to help with your education costs. It can be beneficial to file the FAFSA® as soon as possible to help you get priority consideration for available aid.