8 things to do after completing your FAFSA®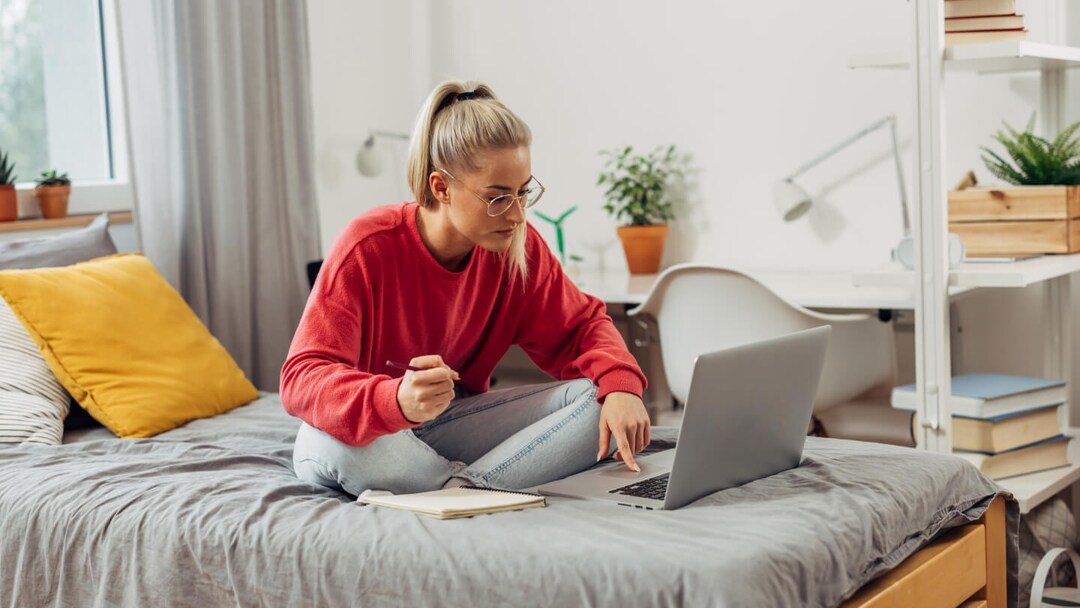 Congrats — you just submitted your Free Application for Federal Student Aid (FAFSA®) — so, now what? With a first major step of your college financial aid planning roadmap complete (remember, filling out the FAFSA® is the first step towards receiving most financial aid), here are eight steps you should consider taking as you prepare to pay for college.
1. Confirm your FAFSA® was processed
After submitting your FAFSA®, the most important next step is to confirm the application was submitted correctly. If you file a paper FAFSA®, you'll have to wait until your form gets processed, which could take seven to 10 days after mailing the paperwork. If you submit it online, your application should be processed within three to five days.
Once the form is processed, your information will automatically be sent to the schools you listed on the application. The financial aid office at each school that accepts you will use this information to determine how much financial aid to award you (if any). This is why it's important to list all the schools you are applying to on your FAFSA®.
2. Look out for your Student Aid Report (SAR)
The first thing you'll receive after successfully submitting your FAFSA® is your SAR. Your SAR provides basic information about your eligibility for federal student aid and general information about your FAFSA®. A digital FAFSA® submitter with a valid email address can expect their SAR in about three to five days. However, if you mailed in your FAFSA® and did not provide a valid email address, your SAR will arrive via postal mail in about three weeks.
If you haven't received your SAR in this timeframe, check your status to confirm your FAFSA® was successfully processed. Remember that you can use your Federal Student Aid (FSA) ID to log onto the FSA website and view or print your SAR at any time.
An essential aspect of the SAR is the EFC. This number measures your family's financials through an established, legal formula that generally considers:
Taxed and untaxed income
Benefits (unemployment, social security)
Assets
Family size
Number of family members attending college that year
It's important to note that schools will use your EFC to determine your financial aid eligibility. It's not:
The amount your family must put toward college
The amount of student aid you'll receive
Of note, the EFC is transitioning to the Student Aid Index (SAI), a new methodology for calculating students' eligibility for federal student aid, beginning with the 2024-25 FAFSA®. This change is the result of the FAFSA® Simplification Act, which has been passed into law and amended. The U.S. Department of Education has announced it'll provide guidelines on the SAI at a later date. For now, students and their families should still familiarize themselves with EFC.
4. Study your financial aid history
Look to your SAR, which has your financial aid history, to review any loans you've taken out. This info will allow you to calculate how much money you're borrowing and how much money you'll owe. Keep all this information readily available to ensure you can meet your financial obligations upon graduation.
5. Confirm that the information on your FAFSA® and SAR is correct
Good news — you can edit your FAFSA® after you submit it. If you see a mistake, fix it immediately. If you can access your electronic FAFSA® form, log in with your FSA ID and click "Make FAFSA® Corrections" to update certain mistakes or add new information. Most revisions made in this way will take around three to five days to process, and you'll receive an updated SAR with your new information.
6. Confirm your school has received your info
Your FAFSA® information will automatically be sent to every school listed on your application. Triple check to confirm your chosen schools have received your information. Different schools have different deadlines, so check in with each to make sure you meet their due dates and to see if they need extra information or if they have any additional requirements for those applying for financial aid.
FAFSA® is the first step to receiving federal financial aid, but it's not the only option. If you want to close the federal aid gap or supplement your financial aid needs, start applying for scholarships. There's no limit to the number of scholarships you can apply for, so look out for any and every opportunity available. Reach out to your college or university and do a comprehensive online search. Remember to keep track of the due dates for the scholarships you're interested in.
8. Appeal your aid if you need to
After you've received a financial aid package from each school you listed on your FAFSA®, you might feel like you need to appeal your aid. An aid appeal is a letter you write to your school asking for more aid based on merit, additional aid offers, loss of income, or other changes in your financial circumstances. If some schools offer more aid than others, attempt to use this as support for your appeal.
Final thoughts
While filing the FAFSA® is an important first step towards obtaining financial aid, there may be further steps to take. Know what they are, be prepared, and stay organized during the process.