FAFSA® verification: what does it mean?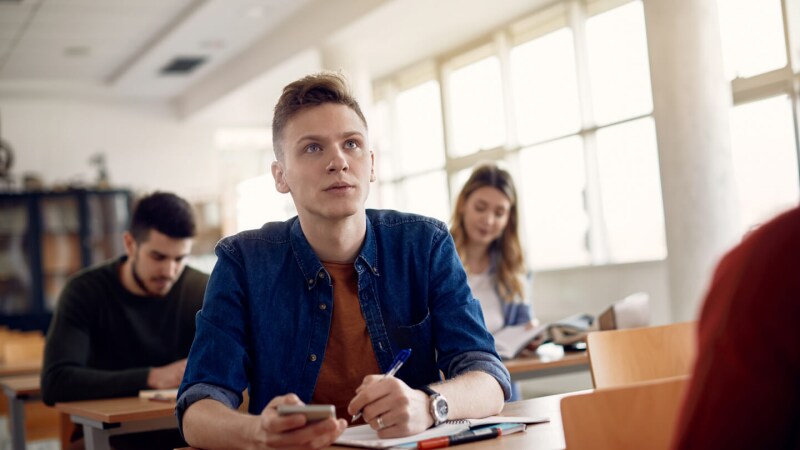 You already submitted your Free Application for Federal Student Aid (FAFSA®) and just received an email from your school about needing to verify your FAFSA®. What exactly does that mean? Many questions must be coming to your mind.
FAFSA® verification is a school's process to review and confirm that the information you reported on your FAFSA® form is accurate. The verification process ensures you get the amount of school aid you're eligible for.
Because the FAFSA® verification process presents a barrier to students receiving financial aid, the U.S. Department of Education has been aiming to reduce how many students need to undergo this process. According to the National College Attainment Network, verification dropped to 18% for 2021-22 filers (the last year data is available), a 4% drop from the previous year.
Still, FAFSA® verification is something everyone should be prepared for.
Let's break down some of the most frequently asked questions about the FAFSA® verification process so that if it's something you're asked to do, you'll be prepared.
How do I know if my FAFSA® was selected for verification?
You'll be notified that your FAFSA® has been selected for verification if your college alerts you or by learning that you have from your Student Aid Report, which comes from the U.S. Department of Education's Federal Student Aid (FSA) office after you submit the FAFSA® form.
How long do I have to submit my verification documents?
The deadline to submit your verification documents varies each year and depends on why it was selected for verification. Check your school's verification form for deadline information or contact its financial aid office to ensure you submit the documents on time.
What does the FAFSA® verification process cost?
There's no direct cost for undergoing the FAFSA® verification process. However, in some cases, you need to send your documents back to your college or university. Therefore you'll incur the shipping fees needed to send those documents to your school's administration office in some cases. If you can't afford to cover the cost of shipping documents to your school, you should reach out to the school's administration office and see if they can provide you with a waiver to cover the shipping cost.
What're some reasons my FAFSA® could be chosen for verification?
Being chosen for FAFSA® verification doesn't mean you did anything wrong. Some people are randomly selected, some schools verify all students' FAFSA® forms, or you may have accidentally made an error while completing the form. All you need to do is provide the documentation your school asks for — and be sure to do so by the deadline — or you may not be eligible for federal student aid.
What documents do I need to submit for verification?
Depending on the information your school needs to verify, your school may ask you to submit various documents. Below are some examples of documents your school could request.
Income-related documents
Your school may ask for a copy of the following documents or documents containing the following information to verify your family's income. In most cases, school officials use these documents to determine the level of financial assistance you need.
IRA deductions
Untaxed IRA distribution
Untaxed pensions
Income Tax Returns (1040, 1040EZ, 1099-MISC, W-2, W-4, W-9, and more)
Child support paid
Government-affiliated benefits
You might not need to verify your income or tax information if you utilize the IRS Data Retrieval Tool when you file your FAFSA®. That being said, your school might require that you submit an IRS tax transcript or a signed copy of your tax return under the following circumstances:
You didn't use the IRS Data Retrieval Tool
You used the IRS Data Retrieval Tool and reported rollovers
You used the IRS Data Retrieval Tool and amended your tax return

Household size
Schools may need to confirm your household size to estimate how much your family can contribute to your education. If your school asks for this information, you can confirm the number by submitting a signed statement.
Additional Information
Students with exceptional circumstances may need to provide documents to support the information in their FAFSA®. For instance, if you're an "independent" non-traditional student, there's a chance you may need to provide documents to support that claim.
Some documents you might need to supply additional information:
Marriage certificate
Divorce documents
Child support
Death certificate
Ward of court or foster care documentation
Emancipation documents
Legal guardianship documents
How long does FAFSA® verification take?
Once you've submitted all required documents for verification, the FAFSA® verification process should take less than four weeks to complete, depending on the college and the time of year you're asked to undergo FAFSA® verification.
How do I fill out a FAFSA® verification worksheet?
When you're asked to undergo FAFSA® verification, your school will provide you with a verification worksheet. In some cases, completing the verification process simply involves completing the worksheet. Because of that, it's important to fill out the worksheet as completely as possible. If a question on the worksheet isn't relevant to you, answer with "N/A" or the number zero to ensure that you return a complete worksheet.
What happens if I don't complete the request for FAFSA® verification?
If you don't complete FAFSA® verification if you are asked to, you may not be able to receive federal, state, or even school-specific financial aid. If you've already received an offer of financial assistance letter from a college, the school will cancel the aid until you complete the verification.
After submitting your documentation and worksheets, the school will review your information and confirm whether it's accurate. Typically, the school's decision is final. If you believe they've made a mistake, contact the financial aid office directly to discuss your situation and potential solutions.
Final thoughts
The verification process doesn't have to be daunting. Here're four tips that can help if you do get selected:
Don't panic
Use the IRS Data Retrieval Tool
Respond immediately to the verification notice
Watch the clock
As long as you provide the necessary information, your school can determine the amount of financial aid you're eligible for. Once your school has processed your verification, you should receive a financial aid award letter and be on your way to prepare for the upcoming semester.