What's Expected Family Contribution (EFC)?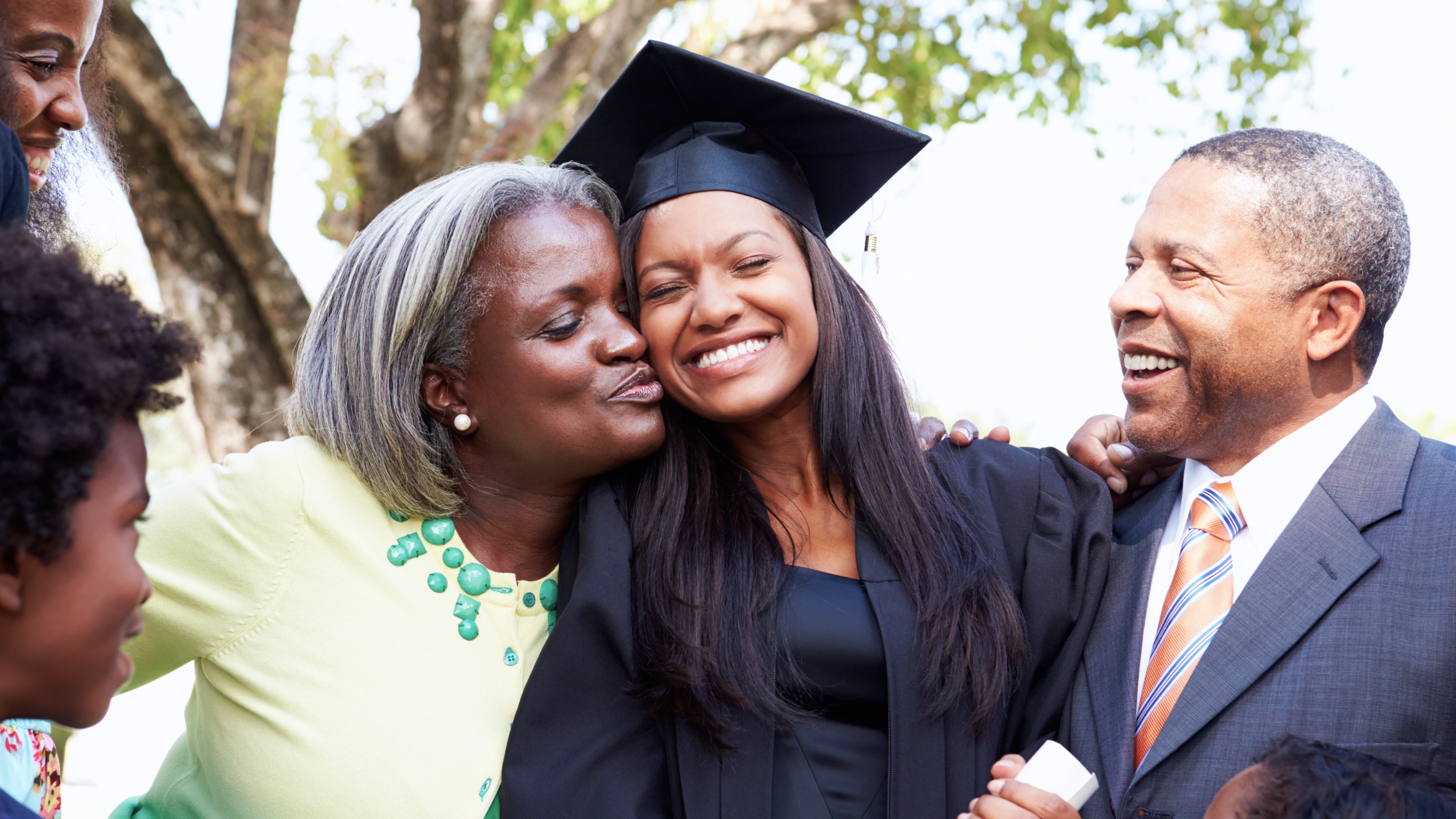 Expected Family Contribution (EFC) is a commonly used term when going through the Free Application for Federal Student Aid (FAFSA®) process. You're likely to see it on everything from aid award letters to your FAFSA® summary. For this reason, it's important to understand what it means and how it's calculated.
EFC is a number calculated with the information you provided on the FAFSA® to help determine your need for certain types of financial assistance.
There's a special formula used — updated annually — that estimate this. Colleges and universities use this number in their calculation to determine how much to award in aid like grants, scholarships, work-study programs, and even federal student loans.
Of note, the EFC is transitioning to the Student Aid Index (SAI), a new methodology for calculating students' eligibility for federal student aid, beginning with the 2024-25 FAFSA®. This change is the result of the FAFSA® Simplification Act, which has been passed into law and amended. The U.S. Department of Education has announced it'll provide guidelines on the SAI at a later date. For now, students and their families should still familiarize themselves with EFC.
What does EFC stand for?
So, what does the FAFSA® Expected Family Contribution mean exactly?
When filling out your FAFSA®, you're asked to include information about your financial status. If you're a dependent student, you may also need to include information about your parent's financial status and include their tax returns.
The government uses this financial information to calculate your EFC, which allows colleges to decide how much financial aid you're eligible to receive, if any.
If you're applying to multiple colleges, your aid award letters will likely vary from one college to the next. You might even receive more financial aid from one college and much less from another. That is because the factors colleges use can vary when determining the amount of financial aid to award, such as the college's cost of attendance.
How is EFC calculated?
Your EFC is calculated according to a formula established by law and considers your family's taxed and untaxed income, assets, and benefits (such as unemployment).
There are three EFC formulas: one for dependent students, one for independent students without dependents other than a spouse, and one for independent students with dependents other than a spouse.
There's also a variant for each of these three EFC formulas. In addition, students may be eligible for automatic zero EFC calculation.
The simplified formula doesn't consider assets and liabilities like the regular formula but comes with some additional qualifying factors. Automatic zero EFC is designed for families making less than $29,000 a year and is typically unavailable to independent students.
Independent students
Independent students might qualify for the simplified formula depending on a few factors, such as their income. Check the Federal Student Aid Handbook for the latest rules on which independent students qualify for the simplified formula.
Independent students with a spouse
Independent students with a spouse need to include their spouse's financial information on the FAFSA® application. This may impact their EFC.
Independent students with children
Though most independent students don't qualify for automatic zero EFC, students with children are typically eligible. Students with children may put their children down as dependents on the FAFSA®, which may help them qualify for more aid.
Common FAQs about EFC
The EFC may feel like a complicated equation to understand. Here are a few frequently asked questions that might help you understand what the EFC is and why it varies so greatly from one student to the next.
Why's my EFC so high?
If you're a dependent student, your parent's income and assets are likely driving your high EFC. Unfortunately, there's not much that can be done about this. If you have questions about your financial situation, it's best to speak with someone in the financial aid office at your school.
What's a good EFC number?
It's important to remember that your EFC number doesn't matter as much as how your college interprets it, as they ultimately decide what, if any, financial aid to award you. Colleges may consider things like their official cost of attendance, a family's financial situation, their unique formula to calculate aid offers, and their policies on providing aid (among other factors) when awarding aid to students.
What's considered a high EFC?
There's no maximum EFC. That being said, approximately 85% of full-time, first-time students received financial aid in the 2020-21 school year (the most recent year data is available), according to data from the National Center for Education Statistics. No matter how high you think your EFC will be, it's recommended that you file the FAFSA® to determine if you're eligible for financial aid. If you have questions about how high your EFC is and what that means for your financial aid, it's best to talk to the financial aid office at your college.
What does 0 Expected Family Contribution mean on FAFSA®?
Zero is the lowest possible number your EFC can be. If your family makes less than $29,000 a year, you likely fall into the automatic zero category, which means your family isn't expected to have financial resources to contribute to your education.
Unfortunately, this doesn't mean you won't have to pay anything out of pocket. It's highly dependent on the school you choose and how much aid they give you. This depends on many factors, including even when you file your FAFSA® because some financial aid is first come, first served. That being said, you'll generally be more likely than other students to get the most possible aid.
Final thoughts
There's often a direct link between your EFC and the financial aid package that colleges offer you (if they do). Make sure to fill out the FAFSA® carefully so your EFC gets calculated correctly.