Nursing scholarships for men: a 101 guide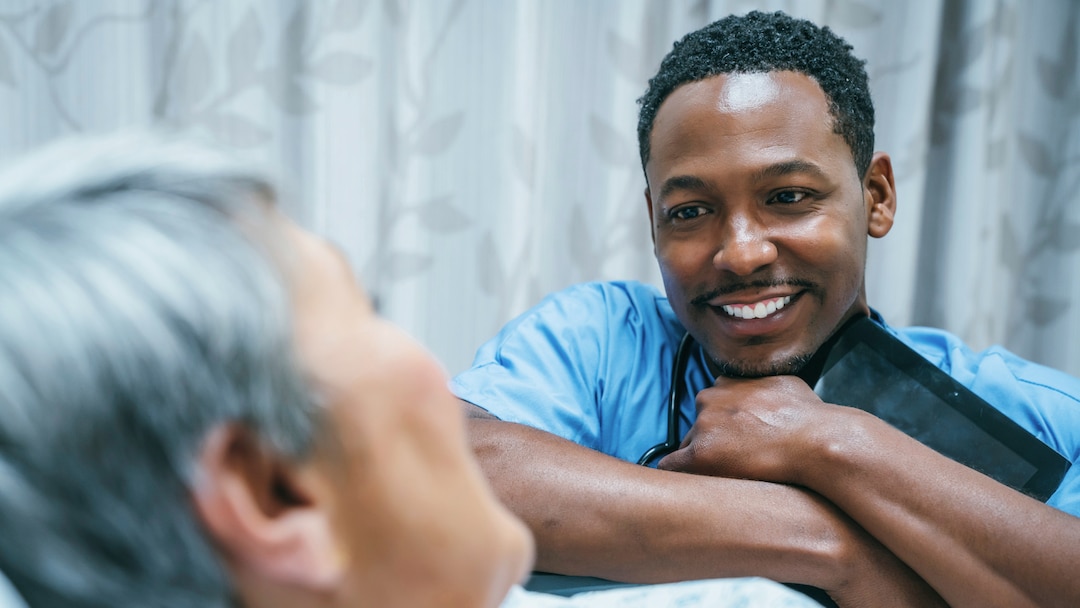 Nursing is one of the most in-demand career paths. According to the U.S. Bureau of Labor Statistics, employment for registered nurses is projected to grow by 6% from 2021 to 2031.
Even given the employment opportunity, becoming a nurse isn't easy, and paying for your education can make it much harder. However, there're many opportunities for scholarships specific to nursing that are worth being aware of if you're pursuing nursing.
In this article, we'll cover scholarships available to nurses, including scholarships available specifically for male nurses.
Nursing scholarship specifically for men
The American Association for Men in Nursing Scholarships
Amount: Varies
One of the organizations that helps men fund their education in nursing is the American Association for Men in Nursing (AAMN). The AAMN advocates and supports male nurses in the various stages of their careers. In addition to advocacy, AAMN provides financial support to men pursuing nursing positions offering several scholarships. Some eligibility requirements for these scholarships include being an AAMN member, studying at an accredited program, and having completed one academic term, among other things.
Other scholarships for nursing students
The Hurst Review Services and the American Association of Colleges of Nursing (AACN) Scholarships
Amount: $2,500
The Hurst Review Services, in partnership with the American Association of Colleges of Nursing (AACN), offers scholarships for students pursuing professional nursing degrees. To be eligible for these scholarships, you must be a prelicensure undergraduate pursuing a professional nursing degree, and enrolled at an AACN-accredited school.
The Emergency Nurse Association Foundation Scholarships
Amount: Varies
The Emergency Nurse Association (ENA) provides educational assistance to individuals entering into nursing programs. The organization has notably funded over $5.8 million in educational scholarships and research grants since it started. Some of the program's scholarship awards involve funding continuing education efforts for those who want to gain additional certificates or need help with fees related to their license.
Army Nurse Corps Association Scholarship Program
Amount: $3,000
One of the Army Nurse Corps Association's major initiatives is its scholarship program. Its purpose is to support the nursing education of students who're U.S. citizens at an accredited baccalaureate or graduate nursing or anesthesia program. Some of the requirements include that students are currently enrolled in an accredited baccalaureate or advanced nursing degree or nurse anesthesia program who're serving or have previously served in any branch of the U.S. Army at any rank.
A Nurse I Am Scholarship by Cherokee Uniforms
Amount: Varies
The A Nurse I Am Scholarship is sponsored by Cherokee Uniforms. Since its inception in 2007, Cherokee Uniforms has distributed more than $200,000 through the scholarship program to undergraduate and graduate students. Some requirements include that applicants must be enrolled in an accredited nursing program or have been accepted to a nursing program.
Financial aid for male nursing students
The financial aid process for male nursing students is the same as it is for female nursing students. To begin the financial aid process, you must complete the Free Application for Federal Student Aid (FAFSA®), which will help your nursing school determine how much financial aid to award you (if any).
Once you've completed and submitted the application, you'll receive an aid award letter outlining the grants, student loans, work-study opportunities, and institutional scholarships your school has granted you if you're eligible for any of these.
Filing the FAFSA® will automatically qualify nursing students for the Federal Pell Grant if they meet the qualifying factors. Federal Pell Grants are awarded to undergraduate students with exceptional financial need who haven't earned a bachelor's, graduate, or professional degree.
In some cases, federal financial aid isn't enough to cover the total cost of your education. That's why it's crucial to research scholarship opportunities and grants to help you pay for your education.
Final thoughts
Male nurses have many opportunities when it comes to getting funding for their nursing education. To find out more information about all of the financial aid options available to you, we always recommend contacting the financial aid office at your school along with completing the FAFSA® each year ahead of the deadline.