How many times can I apply for financial aid?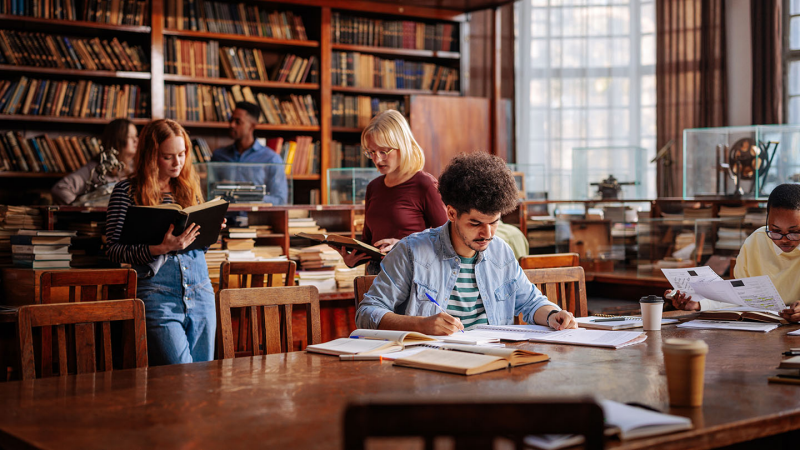 For college students, filing the Free Application for Federal Student Aid (FAFSA®) is one of the most important steps to take to qualify for financial aid (and a required step to qualify for federal financial aid). Other forms of financial aid — like scholarships — might require individual applications.
Given how important financial aid can be, you might be wondering how many times you can and should apply for it.
In this article, we'll cover this common question, along with what to do if you don't get enough financial aid.
How many times can I file FAFSA®?
For students in the U.S., the FAFSA® is the main avenue to receiving federal financial aid for college. You only need to file your FAFSA® once a year for each year you plan to attend a college to see if you're eligible for federal financial aid. If, after you file, you have to make changes to your FAFSA®, there's a process to do that.
After you file the first time, the FAFSA® website lets you submit a Renewal FAFSA® so you don't have to start from scratch each year. It'll include your basic information, which isn't likely to change yearly, and then you can provide your up-to-date financial information. If some of your basic information has changed, you can still use the Renewal FAFSA® by simply updating it.
To reiterate, you need to file the FAFSA® for each year you plan to attend school to see if you're eligible for federal student aid. Your eligibility doesn't carry over from one award year to the next. So, if you're attending a four-year university and wish to receive federal financial aid for each of those four years, you'd file the FAFSA® four times.
It's also important to remember that filing the FAFSA® isn't like applying to jobs or colleges where if you apply to more, your chances are better. You only need to file the FAFSA® once per year for the years you plan to attend school. If you don't get enough aid, there are steps you might want to take, but they don't involve filing the FAFSA® again.
What happens if I don't get enough financial aid?
If you don't get enough federal financial aid via the FAFSA®, some avenues exist to explore.
Request a reevaluation of your circumstances
It might be possible that your or your family's current financial situation isn't accurately reflected on the FAFSA® because of circumstances like a job loss, divorce or separation, or other special circumstances.
Not all schools will consider these circumstances, but some schools do have a process for requesting a reevaluation. If your school does have such a process, you'll likely be required to submit documentation to your financial aid office. The financial aid office may then recalculate your eligibility, possibly changing your financial aid offer.
Request additional federal student loans
Suppose you've looked at all your options and need additional aid to help you pay for school. You can contact your school's financial aid office to see if you may be eligible for additional federal student loans.
If you're a dependent student and still need more money, your parents might consider applying for a parent PLUS loan to help. This loan is available to parents of dependent undergraduate students.
See if your school offers loans, advances, or emergency aid
Some schools offer emergency aid, loans, and financial aid advances for students in certain circumstances. Contact your financial aid office to see if they have any of these options available. Just make sure to review the terms and conditions of these options, such as interest rates and repayment terms, if you ultimately consider any of them.
Look into private or alternative loans
While federal aid is usually considered the best option if you need help paying for college, it may not always cover the entire cost of your education. Private loans are an option to consider if you need to fill in gaps, although they might require a co-signer and may have higher interest rates or fees, depending on your credit.
Contact your financial aid office to see if they have private loan lenders for you to consider. If your school doesn't maintain such a list, you can also search for reputable lenders on your own.
Apply for scholarships
Applying for scholarships is always an option if you're looking for additional financial aid. It's often recommended that you apply for as many scholarships as you're eligible for and that you have time to apply for. There's no limit to the number of scholarships you can apply for or receive, which means this is a lever you can always push.
All of that said, it's important to note that a scholarship award may reduce the financial aid you receive through your college or university. If the total amount of aid you receive – inclusive of all scholarships, federal financial aid, and other grants or loans exceeds your calculated need, your college may reduce the amount of need-based financial aid that you receive. Even though a scholarship may ultimately reduce your federal financial aid award, it may still be preferable because a scholarship doesn't need to be repaid, unlike federal or private student loans.
How many times can I get financial aid?
Every year you apply, you may be eligible for federal aid and financial assistance through your school, which you'll receive before or shortly after the academic year begins.
If you qualify for the Pell Grant — awarded by the U.S. Department of Education — you can receive this award for up to 12 terms or six years. Once you've earned your baccalaureate and first professional degree or used all 12 terms of eligibility, you'll no longer be eligible to receive a Pell Grant.
Final thoughts
Receiving financial aid for college can make a significant impact on your educational journey. Make sure to stay on top of the FAFSA® deadlines so you can try to receive the support you deserve.