How to get a college loan if you have bad credit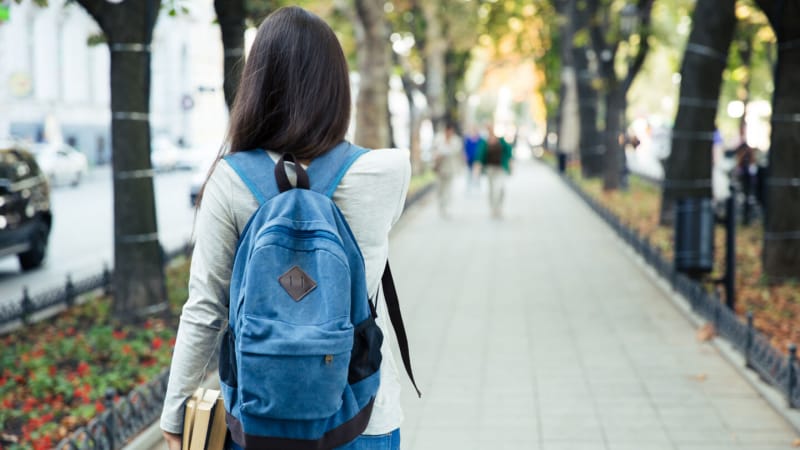 So, you need funds to help pay for college, but unfortunately, you have bad credit (or no credit). Don't worry, you're probably not out of options to help pay for college.
As a refresher, a credit score is a numerical assessment of a borrower's creditworthiness, falling within a range of 300 to 850. A higher score indicates to lenders that a person has greater financial reliability and trustworthiness.
Keep reading as we delve into the options you may want to consider if you have a less-than-stellar credit score or no credit score and need financial assistance to help pay for college.
Apply for federal student aid (which includes federal student loans)
One of the goals of the federal student aid program, run by the U.S. Department of Education, is to "advance equity and access to student financial assistance." To apply for federal student aid, which includes scholarships, grants, and loans, students must file the Free Application for Federal Student Aid (FAFSA®).
To receive any federal student aid via the FAFSA®, the general eligibility requirements are that you:
Have financial need
You're a U.S. citizen or an eligible non-citizen
Have a valid Social Security number (there are a few exceptions to this)
Are enrolled or accepted to an eligible degree or certificate program at a college or career school
Be enrolled at least half-time for Direct Loan Program funds
Sign the certification statement on the FAFSA® stating that you're not in default on a federal student loan, don't owe money on a federal student grant, and that you'll only use your federal aid for educational purposes
Additional requirements may apply, but at the very least, you must meet these basic criteria to be eligible for federal student aid.
One form of federal student aid that students rely on is federal student loans. Federal student loans were created with students in mind — with fixed interest rates and flexible repayment terms. It's also important to note that when you apply for federal student loans as an undergraduate, you don't have to undergo a credit check (there are different rules if you're applying for certain federal student loans as a graduate or professional student or as a parent of a student). So, if you're worried about a low credit score or a lack of a credit score impacting your ability to get federal student loans as an undergraduate, don't be.
Additionally, as a graduate or professional student, or a parent of a student applicant, the Department of Education will run a credit check to ensure you don't have an "adverse credit history." Even if you have an adverse credit history, you may still be eligible to receive federal loans if you obtain an endorser who doesn't have an adverse credit history or if you can prove that your adverse credit history is the result of extenuating circumstances.
Apply for scholarships and grants
Schools and communities may award scholarships and grants based on need, merit, athletic prowess, or many other factors. Applying for and receiving this aid doesn't require a credit check, nor does this aid need to be repaid in most cases. This is an excellent avenue to help pay for college if you're struggling with bad credit.
Contact your school to find out about the scholarships they provide and look within your community and via organizations you may be a part of for scholarship opportunities.
Look into private loan options
When you apply for private student loans, the lender usually runs a credit check. If you have bad credit or no credit, you could be denied or offered a higher-interest rate loan than a similarly situated applicant with stronger credit.
If private loans are the only way to fill your aid gap and you have bad credit, here are some things you should know:
If you have bad credit, the loan provider may require a cosigner who will be legally responsible for paying your debt if you don't repay the private loan as agreed.
Having bad credit could result in a higher interest rate.
Before accepting a private loan, it's usually a good idea to exhaust all federal aid and apply for as many scholarships as possible.
Final thoughts
Attending college is a substantial financial commitment, and having a bad credit score could impact your ability to take out some student loans. That being said, there are many options for financial aid for college that don't require a credit check that should be considered. If you need a private student loan to fill in gaps to pay for your education, you might be required to get a cosigner.