Does financial aid cover study abroad?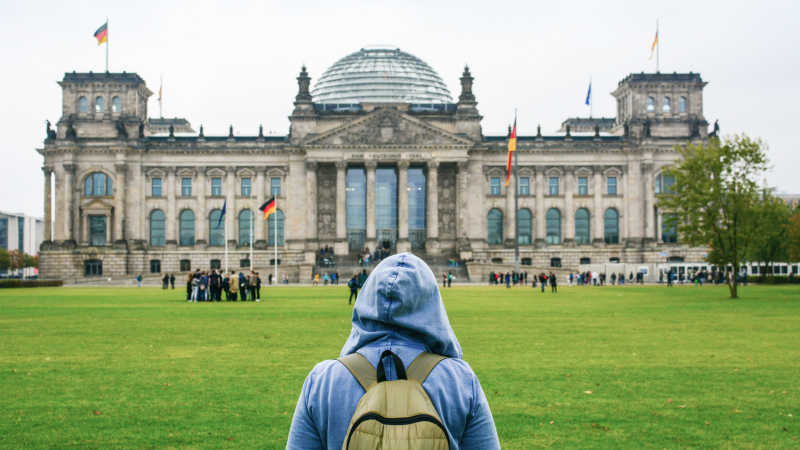 Many students want to study abroad during their college years. The study abroad process comes with questions about financial aid and whether it'll be available to you if you do decide to study abroad.
In this article, we'll dive into when financial aid, including federal financial aid, can be put toward study abroad programs and what to know about financial aid and studying full-time at international schools.
Does financial aid cover study abroad programs?
It is possible to get financial aid for a study abroad program. To be eligible for federal assistance specifically for study abroad programs, you must remain enrolled as a regular student at an eligible program at a qualified institution while studying abroad (in other words, remain enrolled at your home college or university in the U.S.) and that eligible institution must approve of your study abroad program for academic credit. Of note, the study abroad program doesn't need to be a degree requirement of yours for you to be eligible for federal student aid.
To determine if your program is eligible for federal financial aid, you must first file the Free Application for Federal Student Aid (FAFSA®). The application could help you qualify for aid that could be put toward study abroad programs.
If you have questions about whether you can use your federal student aid for a specific study abroad program, utilize your college or university's financial aid office as a resource — you don't want to jeopardize your ability to receive future federal financial aid.
What types of financial aid can you use for study abroad programs?
The types of financial aid you can use for study abroad programs depends on the program and whether it's approved to participate in federal aid programs.
You may be eligible for aid like grants, scholarships, and federal student loans if the study abroad program is approved by a college or university that participates in federal aid programs. In some cases, you may also qualify for work-study programs, but they tend not to be available to students studying abroad.
Pell Grants for study abroad programs
Depending on your study abroad program, you may be able to use your Pell Grant funds (if you qualify for the Pell Grant) to help pay for the program. It's important to remember that Pell Grants are only available if you're studying abroad and not if you're receiving your degree at an international school. If your college or university participates in federal student aid programs and has approved your study abroad program, you can contact your financial aid office to determine how much of your award you want to allocate to your program.
The Pell Grant amount changes yearly, and the most recent maximum award can be found at StudentAid.gov. The amount you receive, if any, depends on your financial situation as assessed by the information you provided on the FAFSA®. Of note, attending a study abroad program may change the amount you're eligible for.
Scholarships for study abroad programs
There are many scholarships for study abroad programs. Like most scholarships, you can search for them online, through scholarship databases, and with help from your school's financial aid office.
Every scholarship has eligibility requirements, applications, and deadlines. You should read through all the provided instructions and application questions to ensure you meet the scholarship's requirements and can complete the application before the deadline.
Private student loans for studying abroad
Students may decide to use private student loans to help pay for study abroad programs. Most private student loans don't stipulate what programs you can use the money for, so study abroad programs are generally allowed.
If you have questions about using private student loan funds for a program, you may want to speak to your student loan provider for more information.
Can you get financial aid for out-of-country schooling?
There are student aid programs for studying and getting your degree outside of the U.S. That being said, only a select number of schools participate in federal aid programs abroad, so it's critical to do your research and determine that the school you're interested in is enrolled.
Aid that can be available to those enrolled in a college or university abroad includes Direct Subsidized or Unsubsidized loans. Your parent also might be able to borrow on your behalf through a Direct PLUS Loan for parent.
It's important to note that you won't be eligible for the Pell Grant if you attend an international college or university as a full-time student.
FAFSA® for international schools
Determine which international schools participate in the FAFSA® process and what additional requirements they might have during the application process by doing the following:
File the FAFSA® to determine your eligibility for financial aid.
Research individual schools and their costs and various requirements for international students. Will you need a visa, for instance? If you're applying to schools in multiple countries, you might find that each country has its own requirements. And individual schools could have their own requirements, too.
Familiarize yourself with who'll be processing your financial aid — if you're able to secure aid — at your school of choice. The school's office for international students might be your best point of contact, but it could be another office within the school, so find out, and don't be shy to ask any questions you might have.
Schools abroad that accept FAFSA®
According to a list provided by StudentAid.gov for FY2023 Q1, the following schools currently participate in the federal financial aid program. Keep in mind this list is subject to change.
American University of Antigua College of Medicine
American University of the Caribbean
Flinders University
Jagiellonian University Medical College
Masarykova Univerzita
McGill University
Medical University of Bialystok
Medical University of Lublin
Medical University of the Americas
National University of Ireland Galway
Ross University, School of Medicine
Royal College of Surgeons in Ireland
Saba University School of Medicine
St George's University, School of Medicine
St. George's Hospital Medical School
St. Matthew's University School of Medicine
Technion-Israel Institute of Technology
Tel Aviv University Sackler School of Medicine
Universidad Autonoma de Guadalajara
University College Dublin, National University of Ireland
University of Dublin Trinity College
University of Leicester
University of Queensland (The)
Charles University, First Faculty of Medicine
Final thoughts
Whether you're planning to study abroad or attend an international school full-time, federal financial aid can get more complicated as you head down untraditional paths. By exploring the above avenues, you may find help along the way. It's best to lean on the financial aid office at your school so you can ensure you have the best chance of getting aid.