Financial aid guide for LGBTQ+ students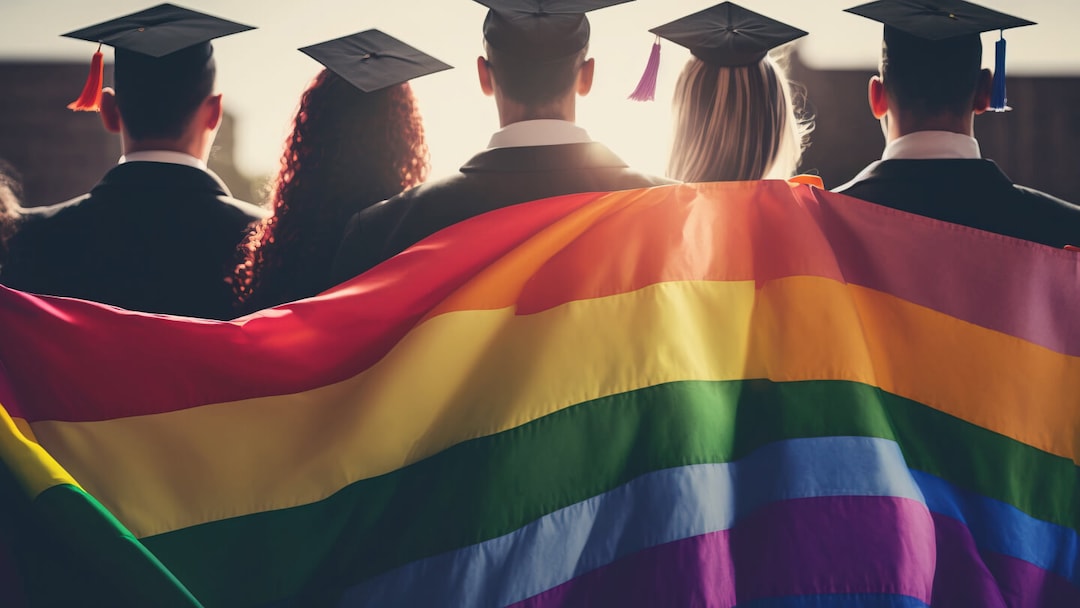 If you're a student who identifies as a part of the LGBTQ+ community, when determining where to go to college and how to pay for it, keep in the back of your mind that there are some unique opportunities to explore.
Read on for more information to better understand some of the available financial aid options.
College scholarship opportunities for LGBTQ+ students
Many foundations, organizations, and social groups seek to support LGBTQ+ students as they pursue higher education specifically.
They provide financial assistance through scholarships, grants, and awards designed to make the lives of undergraduate and graduate LGBTQ+ students easier as they move out of the house and start living independently.
Individual schools, local resource centers, clubs, and advocacy groups can share information about awards and opportunities you might qualify for.
As a starting point, contact the schools you're interested in and inquire about any campus resources for LGBTQ+ students. Then, search for scholarships specifically designed for LGBTQ+ students — there are quite a few out there.
A few scholarship opportunities specific to members of the LGBTQ+ community to consider:
Remember: scholarships, grants, and awards, for the most part, don't need to be repaid, making them particularly valuable.
Federal sources of financial aid
You may be eligible to receive federal financial aid – just like anyone applying to colleges and universities in the U.S. is — to help fund your post-secondary education.
Complete the Free Application for Federal Student Aid (FAFSA®) to qualify. The FAFSA® is available to current and prospective undergraduate and graduate students to determine their eligibility for student financial aid. Students complete the form each year they plan to enroll in school to apply for loans, grants, and work-study programs to help them pay for school.
Documents and information needed to complete FAFSA®
The FAFSA® requires a few key pieces of information from students. Here are a few things you should have ready as you file:
Have your social number handy.
Have your driver's license number, if you have one, or another acceptable ID, readily available.
If you aren't a U.S. citizen, have your alien registration number readily available.
If you're a "dependent student," your parents will also need to provide their tax returns, untaxed income records, and information on checking and savings account balances as a part of your application.
Organizations and resources for LGBTQ+ students
Many colleges have organizations specifically for LGBTQ+ students to help foster a welcoming and inclusive environment for members of all sexual orientations, gender identities, and gender expressions – another thing to keep in mind during your college search.
One example is Campus Pride, a national nonprofit organization that supports student leaders and campus groups to establish a safe environment for LGBTQ+ students in college. This volunteer organization is led by students and aims to provide resources and services to support LGBTQ+ students nationally on college campuses.
And this is just one of the many organizations working to make college a better experience for LGBTQ+ students.
Final thoughts
As an LGBTQ+ student, there are unique scholarship opportunities to explore to help pay for college, along with organizations and resources to help with the transition into college. Don't be afraid to utilize the available opportunities!