Should you file FAFSA® for trade school?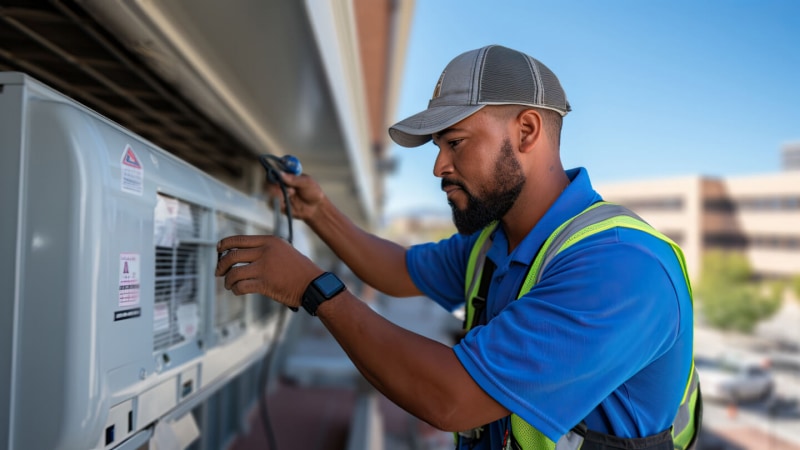 If you plan to attend a trade or vocational school, you might wonder if you should still file the Free Application for Federal Student Aid (FAFSA®). Many trade and vocational programs offer aid based on information from the FAFSA® — which all students interested in accessing federal student aid must file.
In this article, we'll dive into what trade schools and other professional-focused schools are, along with how to access financial aid at these schools, including scholarships and grants.
Trade schools (sometimes called vocational schools) are higher education institutions that provide students with the skills and knowledge necessary to prepare for specific careers. Trade schools offer job training for one particular line of work. Trade school programs vary widely and include programs such as welding, cosmetology, and plumbing — to name a few.
Trade school degrees are typically shorter than four-year college degrees. For instance, an associate's degree at The Culinary Institute of America can be earned in two years. Sometimes, these programs include on-the-job training, too.
The overarching goal of trade schools is that once you graduate from one of these programs, you're prepared for an entry-level job in the field the school or degree is specifically focused on. Some trade schools will help with job placement opportunities, too.
What's a technical school?
Technical schools typically offer one or two-year degrees focused on preparing students for a particular job after graduation. Examples of specializations include business, finance, hospitality, engineering, and information technology. The big difference between a technical school degree and an associate's degree (a two-year degree) is that technical schools are focused on specific professional skills, not general education knowledge.
What's a certificate program?
Certificate programs are offered at both the beginner and advanced levels. These non-degree programs are for adult students who want to strengthen or train themselves in a specific skill.
Certificate programs are designed to help students advance in their careers by providing them with skills like marketing analytics or bookkeeping that will improve their performance in their current field.
Paying for trade school
Now that we've covered what trade schools (and other non-traditional programs) are, you might wonder how much do they cost? And is financial aid available for these programs? Continue reading for common questions on these topics.
Are trade schools free?
Trade schools aren't free. They can often be less expensive than four-year degrees, but the cost of attending trade schools varies considerably. Per College Board, the average tuition and fees for a public four-year school for in-state students was $10,950 for the 2022-23 school year. As a point of comparison, the average tuition at a public two-year college (many of which offer vocational degrees) for the 2022-23 school year was $3,860.
Do trade schools accept FAFSA®?
The trade school must be accredited by the U.S. Department of Education to accept FAFSA® and thereby enable its students to potentially receive federal student aid. To learn more about whether a trade school accepts FAFSA®, you should contact the school's financial aid office. Also, the U.S. Department of Education website has a list of accredited schools.
Can you get grants and scholarships for trade school?
As long as the trade school is accredited and the particular education program meets eligibility requirements, students can file FAFSA® to see if they qualify for federal grants and federal student loans.
Many private organizations offer scholarships for trade schools, and some trade schools offer scholarships, too. You can search scholarship databases or company websites to research scholarships that you can apply to trade schools.
The Pell Grant eligibility and requirements are the same for all accredited schools and the students attending them. To be eligible for a Pell Grant when attending an accredited trade school, you must complete the FAFSA® before the deadline for the school year you'll be attending and qualify for the grant based on financial need. Among other eligibility requirements for Pell Grants, you must demonstrate exceptional financial need and not have earned a bachelor's, graduate, or professional degree.
Can you use FAFSA® for certificate programs?
Whether or not a certificate program is eligible for the FAFSA® depends on the school and the certificate program. Each certificate program needs to be approved by the U.S. Department of Education.
Contact the school's financial aid office to determine if your school offers financial aid for a specific certificate program. If your program isn't eligible for aid, you can still apply for scholarships and private student loans if you need assistance.
Final thoughts
If you're exploring any type of schooling after high school – including trade school – it's in your best interest to file the FAFSA®, which will open up aid opportunities at a number of institutions.