Are there colleges that offer free tuition?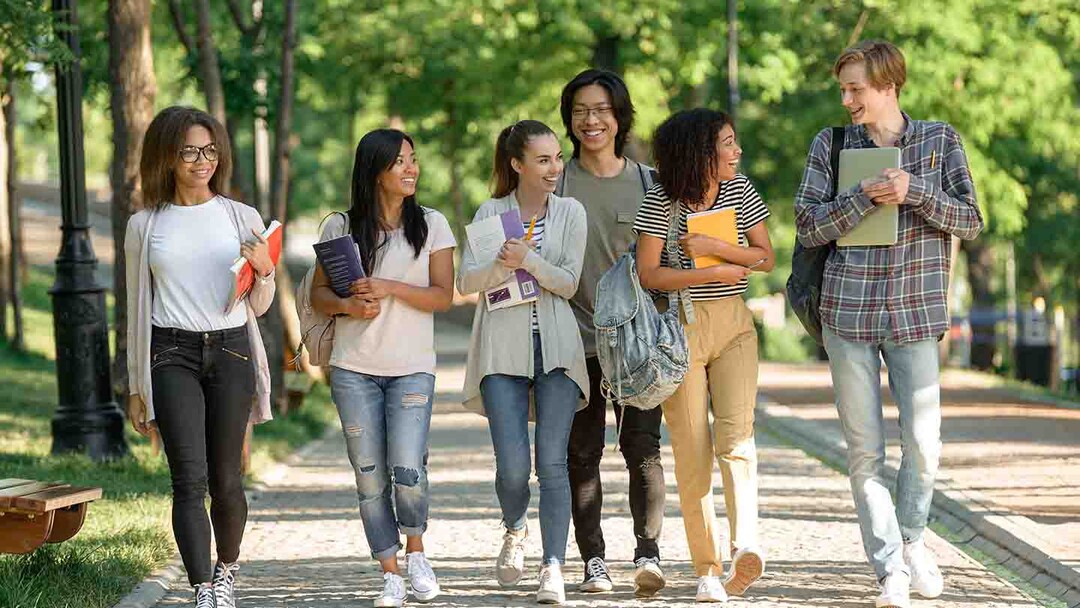 Attending college without paying tuition would inevitably take a massive burden off most students' shoulders. As you consider where to apply and ultimately attend school, it's worth knowing that there are colleges, trade schools, and military schools that offer free tuition in the U.S.
As great as this may sound, as you research schools that offer free tuition, know that many of them have specific requirements for what students are eligible for that free tuition, like being a resident of a particular state or coming from a low-income background.
Here's a list of colleges that don't have tuition – at least in certain circumstances. Although these colleges may not charge tuition if you meet their requirements, you may still have to pay other fees, such as room and board.
Tuition-free colleges in the U.S.
Alice Lloyd College
Alice Lloyd College offers free tuition to students living in the Central Appalachian region, including parts of Kentucky, Ohio, Tennessee, Virginia, and West Virginia.
Attending students must accept jobs through the school's student-work program, which may include maintenance, community service, and other on-campus duties. Students are still responsible for paying for room, board, and additional fees, though the school's financial aid office can assist with those costs.
Antioch College
At Antioch College, if you're eligible for the Federal Pell Grant, you'll receive enough institutional aid after the Pell Grant to cover the college's full tuition. Of note, Pell Grants are usually awarded only to undergraduate students who demonstrate exceptional financial need.
Students attending Antioch can also receive grants from the school to cover housing depending on their Estimated Family Contribution (EFC) as determined by the information they provide on the Free Application for Federal Student Aid (FAFSA®).
Barclay College
To help students graduate with little to no debt, Barclay College offers a full tuition scholarship to all students who live in a dorm. Students pay for room, board, general fees, and technology fees, but their tuition is fully covered. The college also accepts federal financial aid, which can be used for expenses like room and board that the school doesn't cover.
Berea College
At Berea, all admitted students receive the college's No-Tuition Promise, which covers 100 percent of tuition costs. For most Berea students, the No-Tuition Promise amounts to over $176,000 across four years. Students are still responsible for housing, meals, and fees, but financial assistance for books is available.
College of the Ozarks
Although the College of the Ozarks doesn't participate in federal, state, or private loan programs, students can graduate debt-free with the college's Tuition Assurance program.
Students participate in the school's on-campus work program for 15 hours per week and two 40-hour work weeks per school year and in doing so earn credits. Those credits, any federal and state aid for which students qualify, and the college's Assurance Scholarship, combine to cover the college's Tuition Assurance. Students are still responsible for room and board and other fees but can use the money they receive from scholarships and the Summer Work Program to help cover those costs.
Curtis Institute of Music
Regardless of their financial situation, all students admitted to the Curtis Institute of Music receive merit-based, full-tuition scholarships. The school may also offer need-based financial aid to cover living expenses for eligible students.
Deep Springs College
Deep Springs College students receive a full scholarship covering their tuition, room, and board. While tuition and room and board are covered for students, they're expected to pay for their books, travel, medical insurance, and incidental expenses. Students who demonstrate financial need might also receive scholarships to help cover those additional expenses.
Haskell Indian Nations University
Haskell Indian Nations University provides a tuition-free education for Native American Indians and Alaskan Natives of federally recognized tribes. Students are responsible for room and board and other expenses and fees when they enroll according to their residency status.
University of New Hampshire
Students eligible for the Federal Pell Grant may qualify for the free tuition program at the University of New Hampshire called the Granite Guarantee. This program provides free tuition to eligible first-year, first-time students and transferring graduates from the Community College System of New Hampshire with significant demonstrated financial need.
This program is meant to bridge the gap between a student's federal and state aid package and the cost of in-state tuition at the university. The Granite Guarantee may be renewable for all four years for students who remain financially eligible, file the FAFSA® every year, and attend the university full-time. Students are still responsible for room, board, fees, and books.
Warren Wilson College
All North Carolina resident undergraduate students who qualify for federal or state need-based grants will receive the remainder of their tuition through Warren Wilson College scholarships, Warren Wilson College need-based grants, and the school's work grant, in which students participate in community service work.
Students are required to live on campus to be eligible for this program and fully participate in its work program. They're still responsible for room and board and other fees but may use any awarded student loans to cover those costs.
Webb Institute
All U.S. students and permanent residents enrolled at the Webb Institute are offered a full-tuition four-year scholarship. The Webb Institute may also provide need-based aid to help cover the additional costs that come with attending the school like room, board, and other fees.
Blackburn College
If you graduated from a Macoupin County high school (in Illinois) and have a household income of less than $60,000, Blackburn College will cover your tuition for four years through its Macoupin Promise program. To qualify, students must submit the FAFSA®, be a part of the college's student-led work program, and meet all admissions requirements. Room and board aren't included in this award, but these expenses may be covered by federal aid.
City College of San Francisco
The City College of San Francisco and the City and County of San Francisco have forged a partnership to provide residents free tuition or grants to attend the college. This college is ideal for students looking to earn a two-year associate degree or who want to transfer to a four-year college or university in the future.
City College's Transfer Admission Guarantee (TAG) program allows successful students to transfer to one of six University of California campuses or several participating California State University System campuses. Students may qualify if they're San Francisco residents and are California residents for one year and one day or have a certain non-resident exemption. Students are still responsible for other fees to attend the school.
Tuition-free trade schools in the U.S.
The Apprentice School
The Apprentice School at Newport News Shipbuilding, a division of Huntington Ingalls Industries, offers four and five-year, tuition-free apprenticeships in 26 trades to qualified applicants.
Apprentices work a 40-hour week and are paid for all work, including academic classes. It's important to note that there's no student housing offered by this program, and housing is the responsibility of each student.
Tuition-free military schools in the U.S.
United States Airforce Academy
The United States Airforce Academy develops cadets via a 47-month program. Cadets don't pay for tuition or other living expenses in exchange for their commitment to serve as an Air or Space Force officer.
United States Coast Guard Academy
At the Coast Guard Academy, the government provides your tuition, room, and board. Upon graduation from the Coast Guard Academy, there's a five-year commitment to serve as a commissioned Coast Guard officer.
United States Merchant Marine Academy
At the United States Merchant Marine Academy (USMMA), the government pays for naval midshipmen's tuition, room, board, uniforms, and textbooks. Naval midshipmen are responsible for all other costs associated with attendance at USMMA. Those costs include certain fees and general expenses.
United States Military Academy
The United States Military Academy at West Point offers students a fully funded four-year education, ultimately leading to employment as an officer in the U.S. Army. While cadets don't pay tuition, they must play on a sports team each semester. Students are also responsible for expenses such as uniforms, books, a computer, and other fees, which their earned cadet pay can be used to help pay for. After graduation, they have a service requirement of five years on active duty and three years in the reserves.
United States Naval Academy
All students who attend the Naval Academy do so on a full scholarship in return for five years of active-duty service upon graduation. The Navy pays 100 percent of tuition, room, board, and students' medical and dental care costs. Students are required to cover fees and service charges, which can be paid with earned pay.
Students also receive other benefits, including access to military commissaries, commercial transportation and lodging discounts, and the ability to fly space-available in military planes.
Other tuition-free opportunities in the U.S.
Some colleges or universities may cover the cost of your tuition or a portion of it depending on certain factors such as need. For instance, some schools set a family income threshold, and if your family's income is below the level that the school has set, you may be eligible to receive free tuition. This is often referred to as a "no loan" school.
In addition, some schools may provide tuition-free opportunities to underrepresented groups such as first-generation college students, indigenous people, or underrepresented communities.
Many schools also offer scholarships that may cover tuition and living costs. These scholarships can be need-based or merit-based (or both).
Final thoughts
It's important to know about the many options available to you when choosing a college – including tuition-free schools. Whether you're interested in developing a trade, want to serve your country, or have other aspirations, there are schools out there that may be able to support your needs.