What's a career consultant?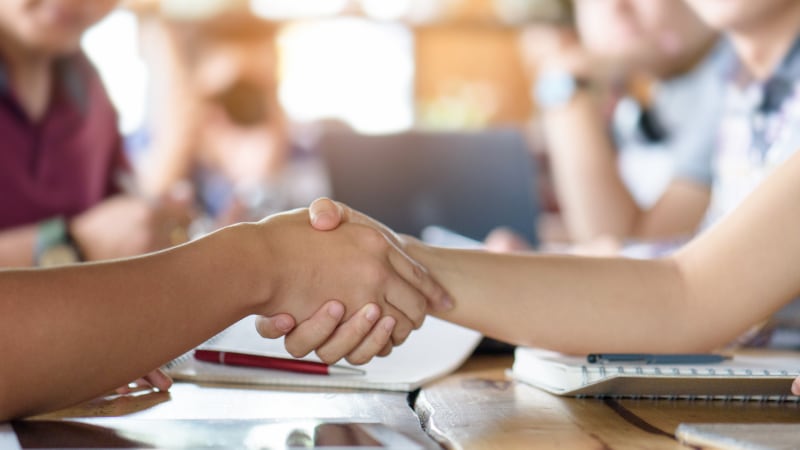 Career consultants help people achieve their career goals. Simply put, it's a career helping other people with their careers. That can mean assisting people as they plot out their career trajectory, navigate applying to new jobs, work on getting promoted, and much more.
In this article, we'll dive into what career consultants do exactly, the skills needed to be a career consultant, how much career consultants make, and how to potentially land this job.
What does a career consultant do?
Depending on their specialty, career consultants advise people at every level when it comes to navigating their professional life. That could mean advising people on how to land their first job out of college, coaching CEOs, and helping job seekers make a career change.
Many career consultants establish some kind of a niche for themself (be it focusing on a job sector, working exclusively with executives, or focusing on helping people find new jobs), but their day-to-day can include:
Helping new hires assimilate into the workforce
Running career workshops

Creating action plans, reports, and career literature
Helping people manage their careers as they progress
Assisting people in taking the necessary steps to get a promotion
It's important to note that a career consultant's job will differ depending on the client and their needs. Interpersonal relationships and exceptional communication are vital to becoming a successful career consultant.
What skills does a career consultant typically have?
As mentioned above, communication and interpersonal skills are critical for any career consultant. You'll likely need to work with people from different backgrounds and career paths.
It would help if you were also an excellent collaborator and active listener, be able to showcase empathy for your clients, and be able to think on your feet with problem-solving skills.
One of the benefits of being a career consultant is that no day will be the same. That's why you need to know how to go with the flow and change things up when needed.
How much do career consultants make?
How much career consultants make depends on their skills, experience, where they work, and a range of other factors.
Per the U.S. Bureau of Labor Statistics, the 2021 median pay for a career consultant was $60,510 a year. The field is projected to grow 10% from 2021 to 2031, faster than the average for all occupations.
Remember that your salary will always depend on things like your education, certifications, skills, experience, and network.
How can I become a career consultant?
To become a career consultant, many people decide to pursue a bachelor's degree in behavioral, social science, or human services. Some also decide to pursue a master's degree in counseling with a concentration in career theory or career development.
Other people who become career consultants take a different track, first pursuing becoming successful in a C-suite level job and then deciding to consult others.
Some states require specific licenses depending on the work someone's doing as a career consultant, such as the National Counselor Examination (NCE) or the National Clinical Mental Health Counseling Examination (NCMHCE).
Final thoughts
If you like the thought of helping people be their best selves in their careers, then becoming a career consultant is worth considering. Like any career move, there're a lot of factors to weigh, so do your research, network with other people who are already career consultants to get their perspectives, and then start plotting out your own career trajectory.