What's MBA tuition reimbursement and how do I get it?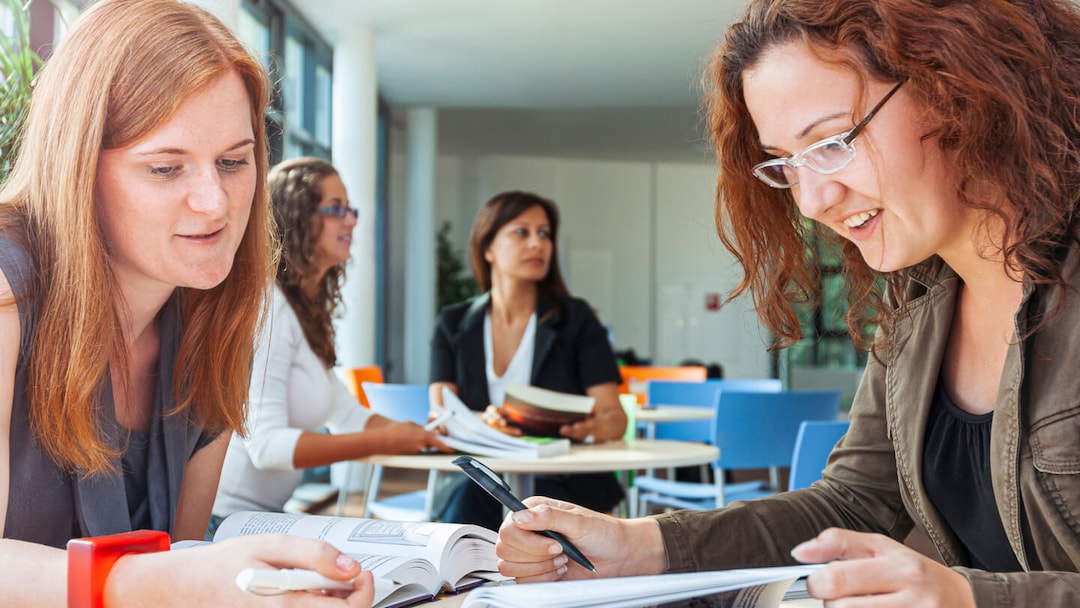 Master of Business Administration (MBA) tuition reimbursement is a benefit that some companies offer their employees. Companies in the consulting, financial, and technology sectors are among those most likely to reimburse their employees' MBA tuition. However, it's a benefit worth investigating no matter what industry you work in if you're considering an MBA.
In this article, we'll cover how MBA tuition reimbursement works, who qualifies, and how to ask your employer for it.
How does MBA tuition reimbursement work?
The way that MBA tuition reimbursement typically works is different from traditional financial aid. While grants, scholarships, and student loans are applied to your college bill at the beginning of the semester, students mostly only receive MBA tuition reimbursement from their employers after completing a semester of their MBA. Because of that, business schools may offer short-term loans to students to help them cover the costs before they're reimbursed.
Often, tuition reimbursement is granted by employers on the condition that you stay at the company for a certain number of years after you graduate. If you don't, you may be required to repay any money you received.
Your company's HR department may have specific forms for you to fill out if this is something they offer, and they can explain what's expected of you. It's going to vary from company to company.
Who qualifies for MBA tuition reimbursement?
Whether or not you're eligible for MBA tuition reimbursement depends on the policies set by your employer. Often, companies only offer tuition reimbursement to those who've been employed with them for a certain period of time. They may also require that you've worked a certain number of hours, that you finish your degree within a set timeframe, or that you earn specific grades to qualify for the reimbursement.
Because this varies so much, it's important to get to know your employer's exact policy before signing up for their tuition reimbursement program.
Which companies offer MBA tuition reimbursement?
While companies in the consulting, financial, and technology sectors are best known for offering graduate tuition reimbursement — including MBA tuition reimbursement — many companies in a wide range of industries do offer it.
It doesn't hurt to do your research as you're thinking of joining a company to see if this is offered or to ask HR at your current company if this is a benefit they provide.
How much of the tuition will employers reimburse?
Many companies cap their tuition reimbursement at $5,250 per year because of the IRS's rules regarding tax benefits for education. Others structure their tuition reimbursement plans as a percentage, offering to pay 50%, 75%, 90%, or even 100% of your tuition costs.
Can you ask your company for MBA tuition reimbursement?
Even if your company has no pre-existing MBA tuition reimbursement program, consider asking your employer to help pay for your degree if you're interested in one. You could set up a meeting with your employer to ask about tuition reimbursement and come prepared with the following:
A presentation or some documentation about how your performance so far has helped the company.
An explanation of how the company would benefit from your MBA.
Be able to highlight the benefits of offering tuition reimbursement.
Be prepared to propose a specific plan, including what school you'll attend, how soon you'll finish, and whether you'll need to cut back on work hours or take a leave of absence.
Final thoughts
Like scholarships and grants, tuition reimbursement is something to investigate to help pay for your MBA. It might even be something to consider when deciding what company to join post-college.