Want to work in sports? Here are careers to consider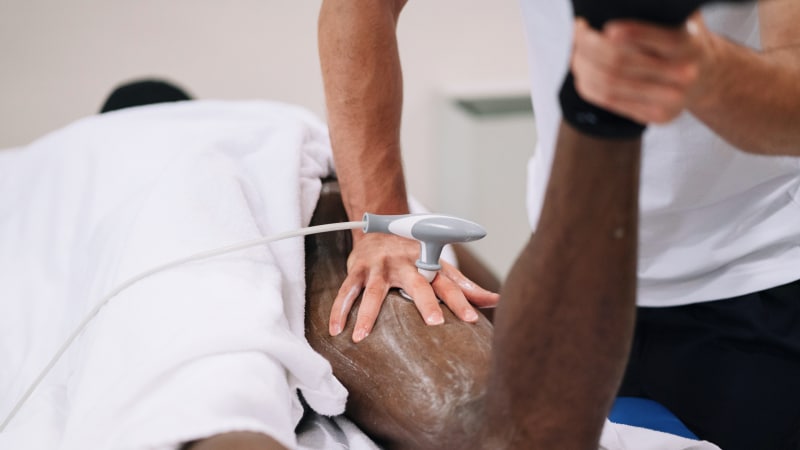 You don't have to be an athlete to pursue a career on or near the field. Whether you're an avid sports fan or the former captain of your high school football team, there're plenty of sports-related jobs and majors to keep you near the action, no matter what your interests and skills are. Here's a rundown of some options that might pique your interest.
Athlete
When people think of a career in sports, an athlete usually comes to mind first. To become an athlete, you generally don't need a college degree, but for some sports, playing in college will help you on your way to a professional athletic career.
The path to becoming a professional athlete differs from one sport to the next and from one athlete to another. It's important to remember that becoming a professional athlete is highly competitive. While a lot of people play sports at some level, very few are able to turn this passion into a career.
Sports coach
Sports coaches do a lot of heavy lifting regarding the success of the athletes they're coaching. They're responsible for planning practice and training sessions, analyzing player performance, encouraging and preparing teams for games, and recruiting potential team additions. It's a fun job with a lot of pressure, and no matter where you coach, a lot is expected of you.
Getting a high-level coaching job (like a college or professional coaching job) depends on your experience and record. Still there're also less competitive coaching jobs, like becoming a high school sports coach. For most sports coaching jobs, you'll likely need a bachelor's degree, and some people choose to major in sports science or science in sports leadership.
Sports medicine doctor
Sports medicine doctors are usually either primary care physicians or orthopedic surgeons who treat athletes. These doctors help athletes with nutrition, substance abuse, and injury prevention, among other things. Not all sports medicine doctors are on the field during games, and many work out of a private practice or a hospital.
To become a sports medicine doctor, you'll need to obtain a bachelor's degree and a Doctor of Medicine (M.D.) degree.
Considering the four-year undergraduate degree you need, four years of medical school, and the three to seven years required to complete a residency program, expect to be in school for 10 to 14 years to be a fully licensed sports medicine doctor.
Physical therapist or physiotherapist
Physiotherapists and physical therapists help rehabilitate athletes with physical injuries. It's their job to create a treatment plan to keep athletes in top condition while helping them to avoid further injury.
A bachelor's degree in a health-related field is usually advisable in addition to becoming a Doctor of Physical Therapy to prepare for the physical therapy license examination. Physiotherapists also sometimes continue their education with either a residency, fellowship, or both. You'll be in school for at least seven years (including your undergraduate schooling) to obtain board certification.
Exercise physiologist
An exercise physiologist develops exercise programs to help injured patients recover and for those more generally looking to reach specific health goals. The programs are often designed to improve cardiovascular health, flexibility, and movement and are often utilized by professional athletes.
You'll often need a bachelor's degree to become an exercise physiologist. If you hope to work in cardiovascular health specifically, you'll likely need a master's degree and coursework in exercise physiology under your belt.
Athletic director
Athletic directors are in charge of athletic departments at schools, including high schools and colleges. They're generally responsible for the overall operation of the department, including hiring, scheduling, programming, and operations budgets.
Many colleges and universities require athletic directors to hold a master's degree and have coursework under their belt in leadership, finance, and management. Additional coursework is beneficial, as is experience in athletic departments leading up to this position.
Team manager
Team managers are responsible for the day-to-day operations of their team. They generally set goals and guidelines, organize activities and manage training and travel. Some of the required skills include leadership, business acumen, and strong organizational skills. To become a team manager, you'll likely need a college degree in sports management or administration.
Statistician
Most people equate sports careers with jobs needing athletic skills. That's not the case for statisticians in the sports arena who need math skills. Sports statisticians analyze data from sporting events and, in certain roles, record data live as it happens at games or tournaments. You usually need at least a bachelor's degree to become a sports statistician.
Careers in sports media
Sports media can include everything from advertising to content marketing to public relations to sportscasting and journalism jobs focusing on sports. Your job can consist of building an audience, promoting events, and covering athletes and sporting events.
In most case, these jobs require a bachelor's degree in advertising or journalism. Internships during college can play a vital role in providing the necessary skills. Networking can also be a big help to get your foot in the door.
Final thoughts
It may be a long shot that you ever become a professional athlete making millions of dollars a year, but your dream of working in sports can still very much happen. Use this list as a starting point to explore the jobs in sports that go beyond just being an athlete and continue to research other roles in sports, too. There're many opportunities if you just know where to look.