5 ways to earn college credits in high school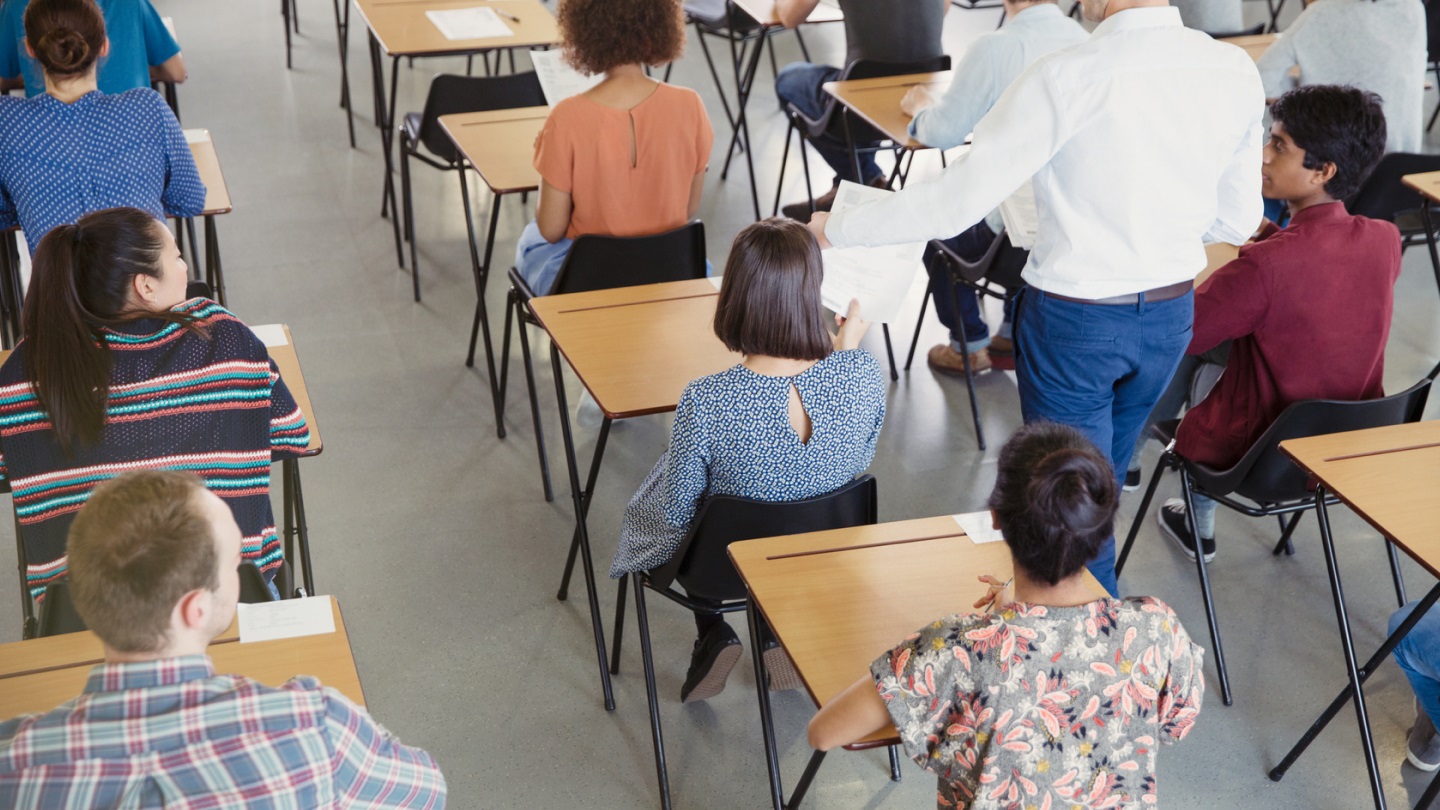 If you are a high school student, you may want to get a head start on college by accumulating college credits before you start college.
There are a few reasons you might want to do this. In some cases, it can help you skip certain general education classes in college, help you get a leg up if you want to double major, and even help you to graduate early. If you are able to do this and graduate early, that can mean significant cost savings (if you can graduate a semester or even a year early, that is tuition you won't have to pay).
If you are working out how to earn college credits in high school, here are five options to consider.
1. Advanced Placement® (AP) exams
Taking AP courses and the corresponding exams is a popular way to get college credit while in high school. These classes help prepare students for college-level coursework while, in some cases, helping students place out of general education courses in college.
Many high schools offer different AP courses (think AP English, AP Spanish, and so on), and you generally have to test in or have grades that qualify you to take these courses. While taking these courses doesn't cost anything, you do have to pay for the tests required to get the college credits for the class. And you must pass the tests to get the college credits.
It's important to keep in mind that while all colleges tend to look favorably at students who enroll in AP classes, not all accept AP credits. If it's important to you that a college does accept AP credits, make sure to look into that during your college search.
2. College Level Examination Program (CLEP)
The College Level Examination Program (CLEP) offers 34 exams covering introductory courses. If you receive a passing score on a CLEP exam, you can receive college credits at 2,900 U.S. colleges and universities.
Exams cost $90 per test plus a testing center application fee. Even with those fees, getting college credits this way can still mean significant cost savings.
The CLEP website outlines the many different exams that are available and how you can sign-up.
3. International Baccalaureate® (IB)
IB programs offer courses to high school students that can, in some cases, count toward college credits. You can choose between taking IB classes and then sitting for the IB tests and then receiving a certificate for a passed class or enrolling in the full IB program, which awards students with an IB diploma. Similar to AP classes, you are going to want to check that your college of choice will accept IB credits.
4. Dual enrollment
Dual enrollment is when a high school student enrolls in college classes while still in high school. Dual enrollment enables you to take college courses — often general education courses and usually at a community college. These credits will often count towards your high school diploma and contribute to needed college credits simultaneously.
5. Summer classes
You can, in some cases, gain college credits by enrolling in summer programs at colleges. These programs offer for-credit courses while giving you an opportunity to start feeling out what college is really like. You usually must apply to be admitted to these types of programs.
Final thoughts
Reach out to your high school counselor for help figuring out the best path to get college credits while still in high school. It's also important to ensure that the college you ultimately enroll in will accept those credits. If this is important to you, ask questions on this topic during your college search.