FREEDOM UNLIMITED®
CASHBACK MADE SIMPLE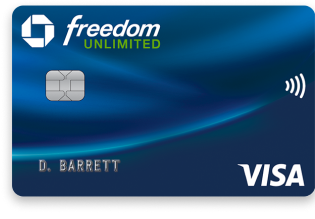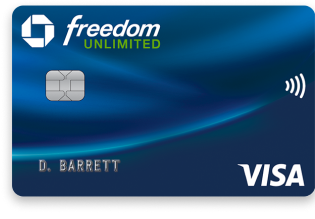 No fees, 0% intro APR, and rewards that never expire. Just pure cashbacking goodness.
1.5% CASH BACK
ON EVERY PURCHASE, EVERY DAY

PLUS...
Purchase travel through Chase Ultimate Rewards® and earn when you go on vacation.
Cash back on dining includes takeout and eligible delivery. Whatever you prefer, you're earning.
No codes to enter, no special purchase restrictions. All you have to remember is how smart you are.
BENEFITS YOU DIDN'T EVEN KNOW YOU WANTED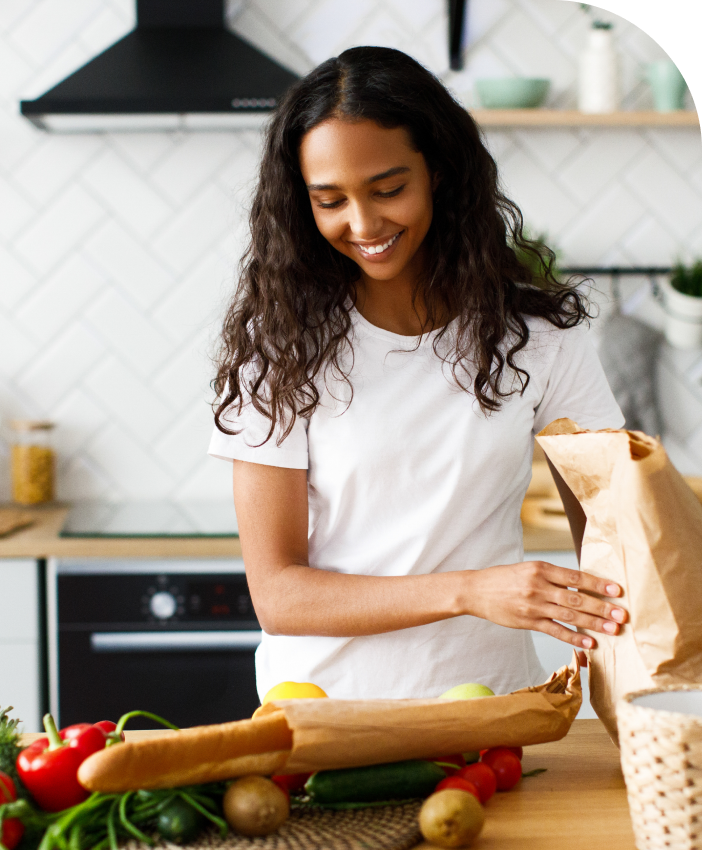 Relax and enjoy your new purchases, because they're covered for 120 days against damage or theft, up to $500 per claim and $50,000 per account.
You can't control Mother Nature, but with Trip Cancellation/Interruption Insurance you can be reimbursed up to $1,500 per person and $6,000 per trip for your pre-paid, non-refundable passenger fares, if your trip is canceled or cut short by sickness, severe weather and other covered situations.
We help safeguard your credit card purchases using sophisticated fraud monitoring. We monitor for fraud 24/7 and can text, email or call you if there are unusual purchases on your credit card.
Extended warranty protection
Extends the time period of the manufacturer's U.S. warranty by an additional year, on eligible warranties of three years or less.
Decline the rental company's collision insurance and charge the entire rental cost to your card. Coverage is provided for theft and collision damage for most cars in the U.S. and abroad. In the U.S., coverage is secondary to your personal insurance.
WE MADE REDEEMING EASY, TOO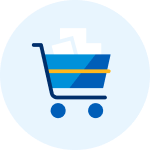 Treat yourself. Redeem points for gift cards or shop with points at your favorite retailers.
NOT THE RIGHT CARD FOR YOU?
EXPLORE MORE WAYS TO CASHBACK
Freedom Flex®️
Bonus categories, bonus earnings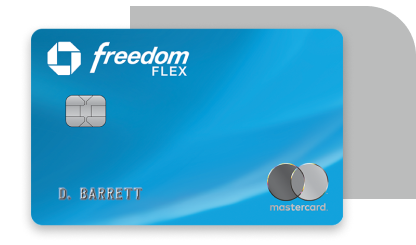 Freedom Flex lets you shop strategically for bigger rewards. Earn 1% on everything, plus 5% cash back on rotating quarterly bonus categories, 5% on travel, 3% on dining, and 3% on drugstore shopping. And Freedom Flex is easy to use—we'll remind you when new bonus categories kick in, and once you activate, rewards are automatic.
Freedom Rise℠
Start earning, start winning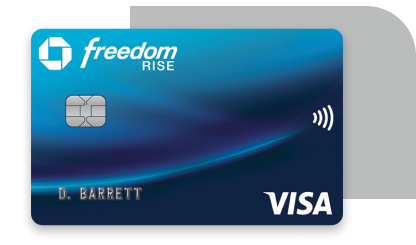 Get started on your credit journey with Freedom Rise. We make it easy with 1.5% cash back rewards on every purchase while you build your credit history and enjoy built-in benefits for timely payments, like lower interest rates and increased spending power.