Welcome to Chase Ultimate Rewards®
Value, flexibility and choice. Points that don't expire. That's the ultimate in rewards.
Chase credit cards with Ultimate Rewards® let you earn on all purchases and redeem for just about anything you want: travel, gift cards, cash back, experiences and more. Points don't expire as long as your account is open. And it's easy to redeem wherever you are - online or through the Chase mobile banking app.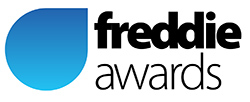 Love Chase Ultimate Rewards? Help us win a Freddie!
Vote Chase Ultimate Rewards for Best Loyalty Credit Card program in this year's Freddie Awards