Can I receive college grants because of a parent's military service?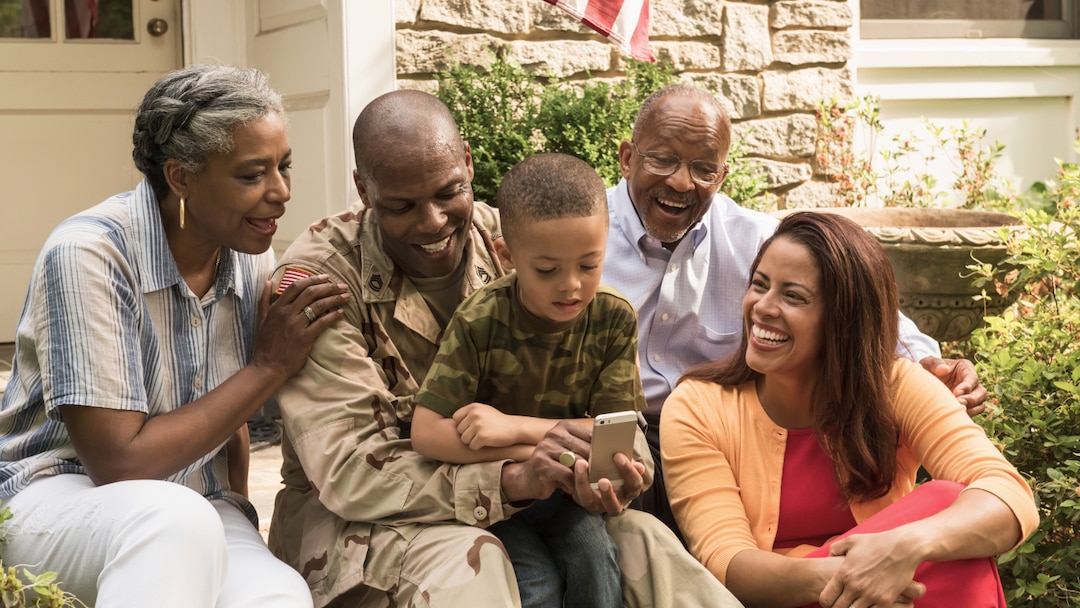 If one or both of your parents is a current or former member of the military, you may be eligible for grants and scholarships for college. These grants range from offerings from the federal government to those offered by state and local governments and even private corporations and nonprofits. They can be a great resource to help you pay off your tuition bills before graduation if you qualify.
There're dozens of grants available, so researching your best options is important. With that in mind, we've compiled a few things to know about receiving grants as the child of a current or former military member as well as a few places to start researching grants and scholarships you might be eligible for.
Military grants and benefit opportunities
Below are a few of the most well-known military benefits for veterans, active duty service members, and their dependents.
GI Benefits for children of military service members
The Post-9/11 GI Bill aims to help service members receive additional education to advance their military careers or prepare them to enter the civilian workforce. It can also be transferred to family members, including spouses and children.
There're limitations to determining who's eligible to transfer GI Bill credits, and most of these restrictions center on current time served in the armed forces and the amount of time someone plans to serve in the future. Furthermore, each family interested in the credit must apply for a certificate of eligibility through Veterans Affairs (VA).
The good news is that there's not currently a limit to the total number of credits that can be transferred. Service members can transfer the full amount of credits to a spouse or child or split the remaining unused credits with a significant other.
Scholarships are often offered by nonprofits in support of armed forces members and their families. The Air Force Society awards up to $4,000 in grants for dependents of air force members each year, while the Marine Corps Scholarship Foundation divides more than $10 million among eligible students depending on need. Each organization has specific eligibility requirements that range from a student's age, GPA, and monetary requirements. Most applicants need to complete the Free Application for Federal Student Aid (FAFSA®) to determine their benefits.
State-level benefits and scholarships
Many state governments offer benefits and scholarships for children of active-duty members, veterans, or parents who were killed in combat. A few of these include:
Each of these grants comes with limitations, regulations, and eligibility requirements.
Education assistance program for children of veterans
Along with the GI Bill, the Dependents Education Assistance (DEA) Program offers up to 45 months of educational benefits for the children of certain veterans. This might come in the form of a technical school, certification, or apprenticeship. There're more limits to this type of funding, and it might not be approved for traditional two-year and four-year colleges.
The DEA Program also limits funding when it comes to the types of veterans whose children can apply. The grant is meant to support children of permanently disabled veterans, deceased veterans, or soldiers currently missing in action. These soldiers may be unable to support their families through their military income or civilian work, so the military provides education credits to help their children.
Military grant eligibility
Each grant, scholarship, and benefit for military families comes with its own set of eligibility requirements. Depending on which one you're interested in, you'll want to research the application process and requirements before you get started.
Final thoughts
There're many opportunities for grants and scholarships if one or both of your parents is a current or former member of the military. Explore options everywhere you can, including on the federal and state level.