Disability grants for college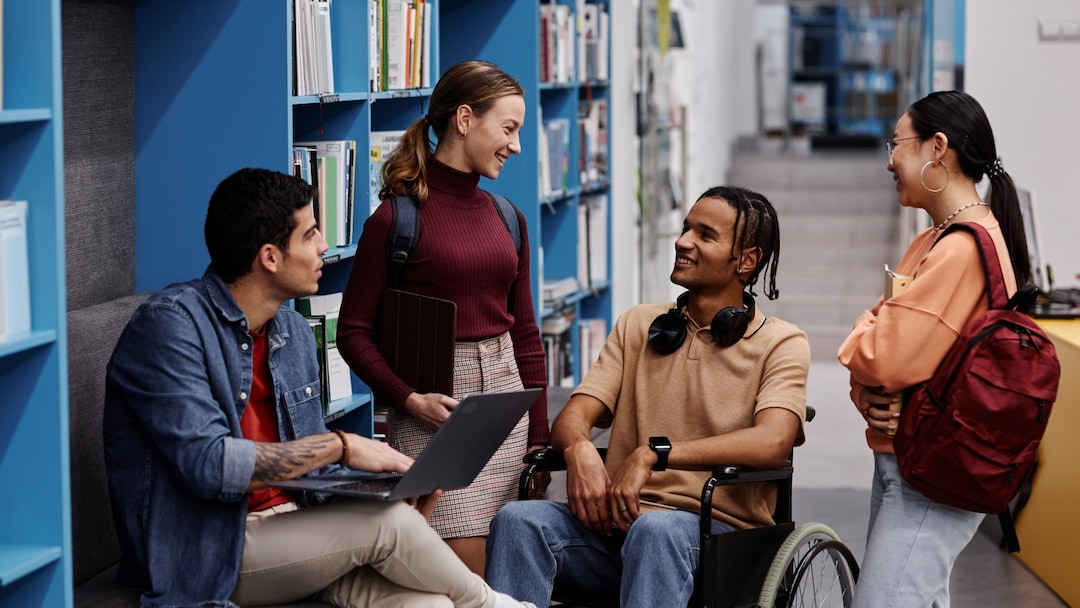 The Americans with Disabilities Act requires that persons with disabilities are provided with equal access to goods, services, and facilities, and this applies to persons with disabilities who want to attend colleges or universities in the U.S.
To support this effort, many private and public organizations offer grants to students with disabilities. The aim of these funding programs is to help students with disabilities get an education and reach their career goals.
In this article, we've assembled some helpful information on where students with disabilities can find grants for college. Keep reading to learn more.
Availability of grants for students with disabilities
Various financial awards are available to students with general, physical, intellectual, and learning disabilities, as well as chronic health issues and mental health conditions.
Government agencies, disability advocacy groups, corporations, memorial foundations, and colleges and universities offer these awards, among other institutions.
Eligibility requirements for grants for students with disabilities
Depending on the student's specific needs, they may be eligible for several financial aid programs, including, in some cases, several grants.
It's important to note that eligibility requirements can vary depending on the grant.
Some programs aim to support people facing specific disabilities, while others are open to students with disabilities in general. Some are also open more broadly to students with certain financial needs. Because of that, eligibility requirements vary from one grant to the next. In some cases, students may need to provide proof of a disability or have a signed form from a doctor.
Disability grants for college options
Federal grants
The federal government offers several financial aid programs for college students. The Pell Grant is the largest federal grant program. It provides need-based grants to low-income undergraduate students, and students with disabilities are encouraged to apply. The award amount students may receive changes each year and is based on their Expected Family Contribution (EFC), costs to attend school, and enrollment status.
Of note, students with disabilities, in some cases, will be able to utilize federal grants for programs specific to their needs. For instance, students with intellectual disabilities enrolled in a comprehensive transition and postsecondary program (CTP) or another non-degree program that's offered by a college or a career school approved by the U.S. Department of Education, may be eligible for Pell Grants, a Federal Supplemental Educational Opportunity Grant (FSEOG), and Federal Work Study. They must also maintain satisfactory academic progress and meet the basic federal student aid eligibility requirements. More information can be found on studentaid.gov.
National associations and organizations
Hundreds of financial aid programs are offered by private and public associations and organizations. Many of these may provide financial help for students with disabilities.
For example, the National Federation for the Blind, offers annual scholarships and grants to help visually impaired students achieve their educational goals. The Cystic Fibrosis Scholarship Foundation is another notable program, and it supports students with cystic fibrosis.
Students with mental health conditions have access to certain opportunities. For example, students undergoing medical treatment for bipolar or schizophrenia may apply for the Baer Reintegration Scholarship.
Colleges and universities
Many colleges and universities offer a variety of grant programs to underrepresented groups, such as people with disabilities.
The types of grants available vary widely from one school to another. It's a good idea to check with a college's financial aid department to learn more about specific grants offered at that school.
College grant programs may provide support ranging from tuition assistance to aid specifically for special equipment needed to participate in classes. Special equipment could include braille books for students who're blind or have low vision or adaptable computer software for students who're deaf or hard of hearing.
Final thoughts
There're many college grants for students with disabilities. It can be helpful to contact a school's financial aid office and ask for more information about financial aid for persons with disabilities to find more information.