Are there differences between scholarships and financial aid?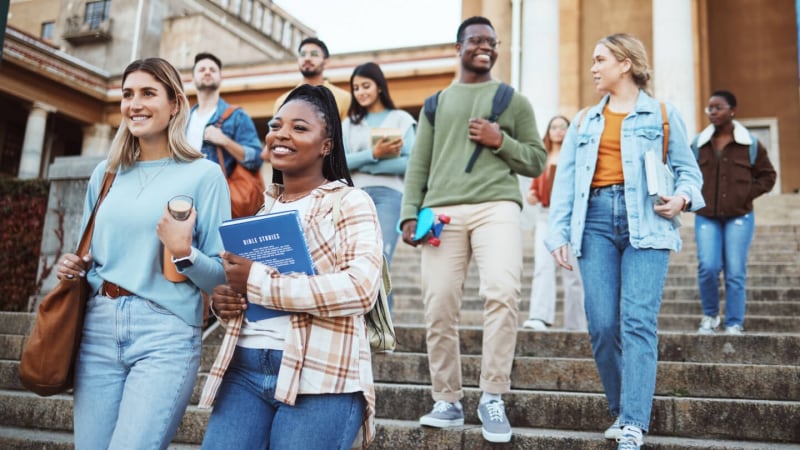 Students navigating the complicated world of paying for college often wonder if there's a difference between scholarships and financial aid. While scholarships are a form of financial aid, there's a few distinctions you'll want to understand.
To simplify it, funds that help students with the cost of college are generally considered financial aid. The most common types of aid include grants, work-study programs, student loans, and scholarships.
Let's look at exactly what financial aid is and where scholarships fit in.
Financial aid
Financial aid is usually offered by private organizations, federal institutions, and corporations. For the most part, students qualify for financial aid by filing the Free Application for Federal Student Aid (FAFSA®). The FAFSA® determines the amount of aid you may qualify for and if you qualify for any aid based on your Expected Family Contribution (EFC).
What types of aid are available?
By filing the FAFSA® each year, you may be eligible for the following:
Federal grants
Federal student loans
Work-study programs
College/university-based scholarships
Other scholarships
Depending on the type of aid you accept, you may need to pay back some of these funds over time. However, grants and scholarships typically don't need to be paid back, except under certain circumstances.
Scholarships
Scholarships are a form of aid that, for the most part, don't have to be paid back and generally require separate applications in addition to the FAFSA® (and some scholarships don't require that students file the FAFSA® at all to be eligible). Students can apply for scholarships based on merit, financial need, life situations, or other qualifying factors depending on the scholarship.
Generally, scholarships are available from private organizations, institutions, corporations, colleges, and even local communities. Many opportunities are available to students depending on whether they meet the qualifications.
Some colleges will automatically determine if their students are eligible for scholarship opportunities. However, many students also research and apply for scholarships on their own.
Common FAQs about financial aid and scholarships
What are the differences between scholarships and financial aid?
Scholarships are funds that help students pay for college, which means they're a form of financial aid like student loans and grants.
The most significant difference between forms of financial aid is whether or not that aid is expected to be paid back. For example, a student loan is a type of aid that has to be paid back, while a scholarship usually doesn't.
Can you get a scholarship and financial aid at the same time?
Yes, since scholarships are just another form of financial aid, you can receive one (or several) alongside other types of aid like work-study, grants, and student loans.

Keep in mind that scholarships will affect the amount of other financial aid a student can receive. A student cannot receive a combined amount of financial aid that is more than the cost of attendance at their institution.
Final thoughts
Understanding the differences in financial aid is important as you begin researching how to pay for college. Now that you know how a scholarship can help you, you can begin exploring and applying for new opportunities. Don't forget to get started by filing your FAFSA® each year to maximize your potential aid options.