Federal Supplemental Education Opportunity Grants (FSEOG): what they are and how to get one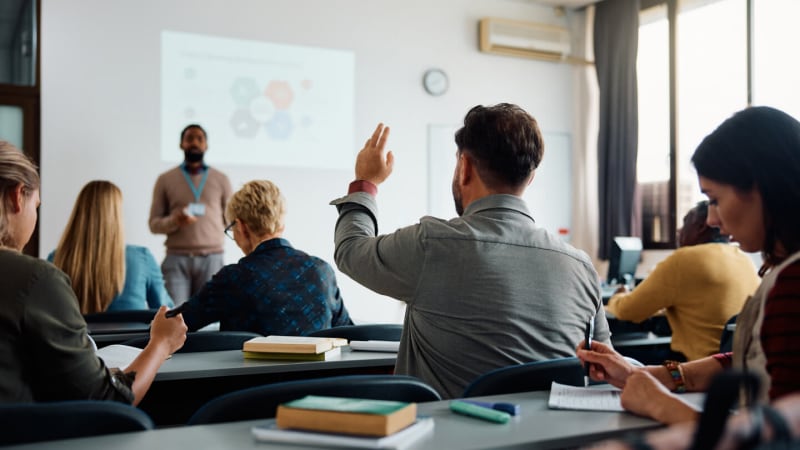 The federal government funds several grants for undergraduate students based on financial need. One of the best known is the Pell Grant, but another is the Federal Supplemental Education Opportunity Grant (FSEOG).
In this article, we'll cover what FSEOGs are, who's eligible for them, and how to apply for one.
What are FSEOGs?
FSEOGs are administered directly by colleges and universities across the country and are comprised of funds provided by the federal government and the schools administering them.
They are awarded to students who demonstrate financial need who are also eligible for the Pell Grant. Not all colleges participate in the program, so you'll need to speak to your financial aid office to determine if they're offered at your school.
Students who qualify typically receive between $100 and $4,000 a year, depending on a range of factors including their financial need, when they apply, the amount of other aid they receive, and the availability of funds at their school. There are circumstances where students may receive below $100 or above $4,000, too.
Who's eligible for FSEOGs?
To be eligible for an FSEOG, students must first file the Free Application for Federal Student Aid (FAFSA®). Based on the information students, and if they're dependents, their family provide on the FAFSA® including income, assets, household size, and the number of household members in college, students will receive an Expected Family Contribution (EFC) and based on that may be eligible for FSEOG aid.
Generally, FSEOGs are awarded to Federal Pell Grant recipients who demonstrate the greatest need.
FSEOG student aid is only available to students who haven't already graduated with a bachelor's or another professional degree. Other eligibility criteria for FSEOGs include:
You have U.S. citizenship or are in the U.S. with the intention to become a citizen
You have never defaulted on other student loans
Your grades meet a minimum requirement of a cumulative "C average" or above
You've completed the FAFSA®
How do you apply for an FSEOG?
To apply for the FSEOG, you must submit the FAFSA® each year. Schools that participate receive a limited amount of FSEOG funds each academic year and use the information students provide on their FAFSA® to determine how to distribute it.
How's the FSEOG awarded?
Students who receive an FSEOG award will be paid at least twice during the school year. Options for payment include direct deposit into the student's account at their college, direct payment to the student, or some combination of the two.
Do you have to repay FSEOGs?
Under most circumstances, you likely won't have to repay student grants — including the FSEOG. Some situations may require partial repayment of grants, like FSEOGs, including:
A student withdraws early from the educational program or school that they received the grant from
There was a change in the student's enrollment status
The student received additional scholarships or grants that reduced the need for federal grants
Of note, if you have to repay a portion of your grant or you default on student loan payments, it may disqualify you from receiving any future federal student financial aid.
What's the difference between the FSEOG and the Pell Grant?
FSEOGs are designed to supplement the Pell Grant for students most in need of financial assistance.
FSEOGs are comprised of funds contributed by the federal government and the institutions disbursing them. In contrast, Pell Grants are funds provided entirely by the federal government and distributed by schools based on a student's need.
It's important to note students can't receive FSEOG funds unless they're eligible for a Pell Grant.
Final thoughts
If you're a student in need of financial aid and want to increase your chances of getting an FSEOG, talk to the schools you're applying to and see if they offer the grant (again, not all schools do). To increase your chances of securing this grant, file your FAFSA® as soon as the application opens for the new school year, as much of this aid is disbursed on a first come, first served basis.