Semester hours versus credit hours: What's the difference?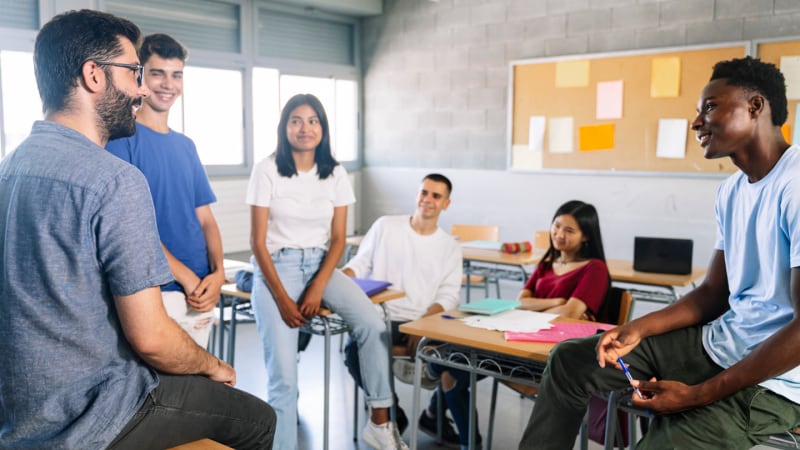 Enrolling and attending college comes with many difficulties to conquer, including mastering all of the acronyms and terms involved in being a successful student. Don't underestimate how many exist!
Two terms that college students likely encounter are semester hours and credit hours. But what do they mean? While it may differ at schools outside of the U.S., in the U.S., semester hours and credit hours mean virtually the same thing and are often used interchangeably.
Let's dive into what these terms mean and why they'll be important during your college career.
What's a semester hour and when's this term used?
Semester hours refer to the total number of credit hours you're enrolled in or have completed during a semester at your college or university. If you're a full-time student, you most likely need to be enrolled in 12 to 15 total credit hours a semester to maintain your full-time status.
Try to work with your academic advisor to confirm your school's specific semester hour requirements to maintain full-time enrollment, as this could differ from school to school. You may also need to know the requirements for financial aid and health insurance purposes (if you're securing health insurance via your school). For instance, you may only be eligible for certain types of financial aid, including some scholarships, if you maintain full-time enrollment.
What's a credit hour and when's this term used?
Credit hours are the number of credits you receive for the classes you're enrolled in. Most classes qualify you for three credit hours. But there're some examples where a course might count for more credit hours, such as:
Work-study programs sometimes count for more than three credits. Ask your school for details.
Internships can replace an entire semester's worth of class credits. Try to work with your academic advisor to ensure you're following the proper procedures if you're expecting an internship to amount to class credits.
Some classes with a lab component count for four or more credit hours. This'll vary based on the class and the school.
If you're trying to complete 15 credit hours per semester, you'd likely need to enroll in and complete five classes for that semester. If you have a science class with a lab, you might receive four credit hours for that class — three credits for the in-class lecture component and one credit for the lab component, and that could change how many classes you decide to enroll in for that semester.
As you continue to accumulate credits and enroll in more classes as you progress through college, you might hear your credit hours referred to as your semester hours, too.
Final thoughts
Don't get too concerned if you hear the terms semester hours and credit hours used interchangeably. The most important things to know are how many credit hours you need to graduate and how many credits you should take each semester to track toward graduation. One final thing to make sure of during your college career is that the classes you're taking can be credited toward your degree program. This can be an issue if you plan to study abroad, for instance, or are planning to transfer credits to your home college or university from another institution — not all credits transfer. Doing these three things will ultimately help to keep you on track to graduate on time. Finally, don't shy away from staying in close contact with an academic advisor, which can be a valuable tool as you advance through school.