The easiest college classes to take online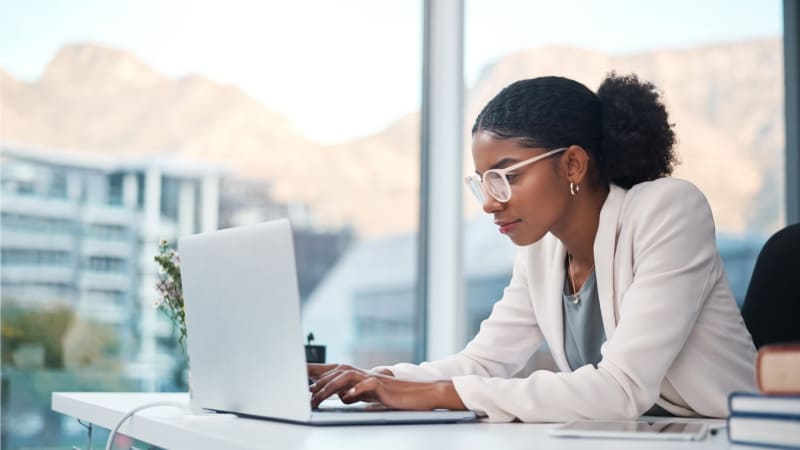 There's a lot to consider when choosing your college course load each semester, and one significant consideration to make is what mix of in-person and online classes to sign up for (if your college offers both options).
If you're considering signing up for online classes specifically, there's much to think about. While online classes generally offer greater flexibility than traditional in-person classes, the courses are often just as challenging, depending on the subject matter. Online courses can also come with the added difficulty of needing self-discipline and potentially needing to avoid distractions (remember, you'll be taking these courses outside of the classroom). This isn't the easiest thing for everyone.
The flexibility of online classes, though, can be a huge advantage. Choosing to take electives in subjects that genuinely interest you as online classes can help ease your workload for the semester.
Here are a few "easy" college classes your school might offer online. And remember, the term "easy" is subjective. What's easy for one person might be extremely difficult for the next person, and vice versa.
Art or music appreciation
Many colleges offer online courses about impressionist painters, pop singers, 80s rock bands, or classical composers (to name a few examples). To excel in a music or an art appreciation class, no prior knowledge of the musician or the artist is often needed. However, if you have a pre-existing interest in the subject, it might help the class feel easier. Just imagine being able to sign up for a course on your favorite musician, for instance.
Film studies
Yes, you read that right, you can watch films for college credit at some colleges. For example, some colleges might offer online classes on Italian Cinema, black and white movies, or courses centered around famous directors. While these courses often require an analytical approach to watching movies, if this is one of your interests, there could be a film course worth considering adding to your course load.
Study of religion
Most colleges and universities offer a variety of religion courses (and some colleges offer them online, too). Courses can range from a focus on a specific religion, to a survey of religion in America, to a focus on indigenous religions. Whether you want to expand your knowledge of your faith or expand your understanding of those around you, there's likely a course that fits the bill offered by your college.
Yoga
If your college offers it, an online introduction to yoga course can be a great way to get college credits while helping regulate your stress levels. A couple of hours a week dedicated to vinyasa and deep breathing can potentially be a healthy addition to your life, too.
If yoga isn't for you, see what other online physical education courses your college offers. When you're busy with all your other college classes, having a built-in time to exercise — not to mention one for course credit — can be a big plus.
Financial literacy
Financial literacy can be a great fundamental course with learnings you can implement immediately. Putting together a budget to follow throughout college can be the first step to a successful financial future, and that's just one example of something you can get out of an online course like this. This course could help prepare you for when you step out of college, into your first job, and beyond.
Final thoughts
College course loads can be challenging. Finding one or two fun and engaging classes to add to your schedule each semester, including those offered online, can be a great strategy to build your schedule so you don't get overwhelmed. Consider talking to upperclassmen about the easiest electives they've taken or reaching out to your advisor for some help selecting classes. With a little research, you're bound to find some hidden gems to make your course load a little bit easier while finding courses to add to your schedule that you genuinely enjoy.