What happens if you lie on your FAFSA®?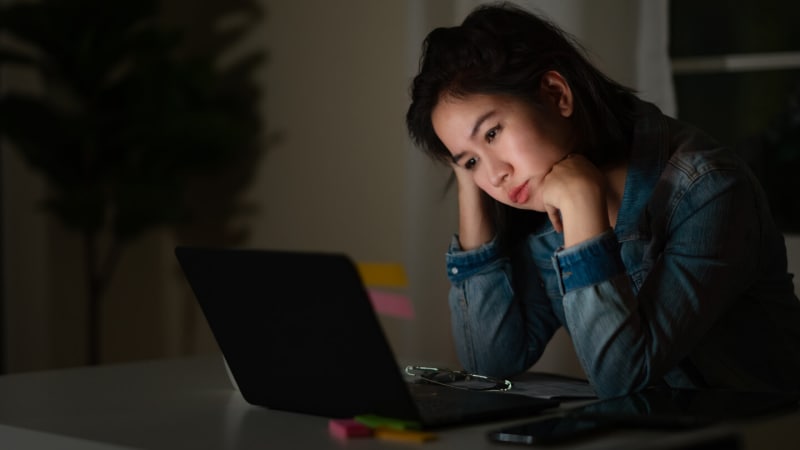 When completing your Free Application for Federal Student Aid (FAFSA®), you'll be asked several questions about you and your parents (if you're considered a dependent student). This information is used to help the government determine how much you and, in some cases, your family can contribute towards college and how much federal aid you qualify for.
But what if you lie while filling out the FAFSA®? That could lead to some pretty serious repercussions.
If someone purposefully lies on the FAFSA®, they're committing student fraud. Intentionally lying on the FAFSA® is a serious crime that the U.S. government can punish with fines of up to $20,000, a prison sentence, or both, according to Federal Student Aid.
Students who do this may be forced to repay any financial aid they receive. Another repercussion is that colleges may suspend or expel students if they find out the student was lying about certain information, which affected their financial aid package.
Continue reading to learn more about updating your FAFSA® and what to do if you find yourself in a situation where you made a mistake on your FAFSA®.
How is the information you submit on the FAFSA® checked for accuracy?
It's difficult to say how often people lie on the FAFSA® since proving that incorrect information was deliberately provided may be challenging. However, even people who think they've gotten away with submitting false information may have their application pulled for verification.
FAFSA® verification is the process of reviewing and confirming that the information you reported on your FAFSA® form is accurate. If you're selected for verification, you may be required to submit additional information. According to the National College Attainment Network, for the 2021-22 FAFSA®, the most recent year for which this data is available, 18% of students were selected for FAFSA® verification.
What happens if you make an honest mistake when filling out the FAFSA®?
Beyond purposefully lying on the FAFSA®, people do make honest mistakes when filling out the form, such as incorrectly understanding definitions or entering the wrong information.
These issues can still hold legal penalties if you choose not to correct your mistakes and can affect your financial aid package. If you find that you entered incorrect information by mistake, try to update your FAFSA® as soon as you can.
Since there may be certain exceptions to some fields in the FAFSA®, it is essential to do your due diligence and gather the correct information when you're first filing the form so you don't have to worry about fixing any mistakes after you've submitted your FAFSA®.
Can you update the FAFSA® to address incorrect information?
You can correct the FAFSA® after you've submitted it. The types of corrections you're allowed to make include:
Adding or removing colleges that you want your FAFSA® to be sent to
Updating your contact information
Correcting any field, with certain limited exceptions
Final thoughts
It's best to complete the FAFSA® as early as possible to give yourself enough time to make necessary corrections. Also, remember that the consequences for lying on the FAFSA® are severe. Be honest when completing your FAFSA®, so you can receive the financial aid you need for college without having to deal with any repercussions later.