Can international students get scholarships?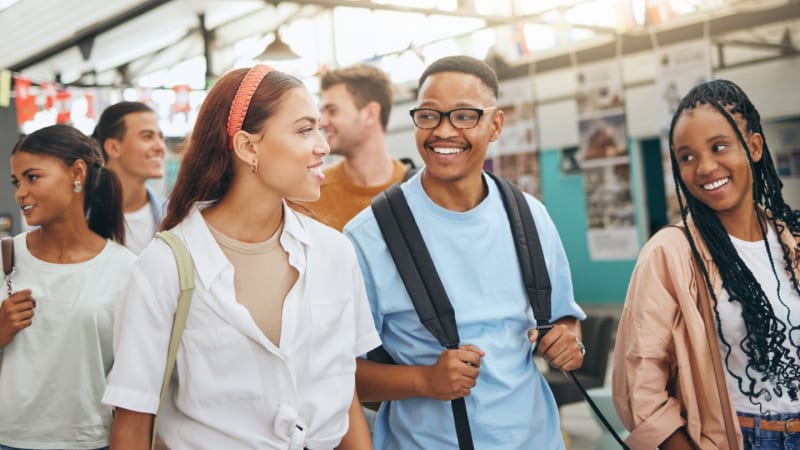 There are scholarships that international students might be eligible for if they're considering attending college in the U.S. or already are.
International students may need to provide additional documentation during the application process. Another thing to keep in mind is that U.S. citizens living outside of the country and permanent residents often have more options than someone on a student visa.
Still, there are options out there. Here are some tips to consider if you're an international student looking to find and apply for scholarship opportunities in the U.S. to help pay for college.
Start by applying for scholarships through your school
As an international student, you might want to form a close relationship with the admissions and financial aid offices at the school you plan to attend or already are attending. They can help you sort through the scholarships that might be available to you and the various eligibility requirements.
Many schools maintain a database of financial aid resources specifically for international students. For example, the University of Iowa's website includes a helpful list of scholarships for first-year and transfer international students.
Use the internet to search for scholarships
Do a quick online search, and you'll locate a myriad of resources for finding and applying for scholarships. Beyond scholarships made available by schools, there're non-profits and companies like the NextGen Scholarship Fund and the International Peace Scholarship Fund to consider.
Read the scholarship's requirements before applying
Once you find a scholarship that interests you, read through the application requirements carefully. Some scholarships may only be available to students from specific countries, or to students who intend to study a particular field, or to students pursuing a graduate degree, and so on.
For example, the Society of Women Engineers offers financial awards to women entering the male-dominated field of engineering.
Don't hesitate to apply to a lot of options
Similar to any college scholarship applicant, international applicants are often required to present test scores, grades, extracurriculars, and other achievements in scholarship applications. Gather these materials as you begin your search.
As you do a thorough search for scholarships, don't hesitate to apply for everything you qualify for because any scholarship money you receive gets you that much closer to your dream of a college education.
Be cautious about paying anyone to help you find scholarship opportunities
Some companies and individuals offer to help students find scholarship opportunities for a fee. Be extremely cautious about giving your credit card or bank information to any company, individual, or website offering to provide scholarship information because there's a vast array of information available for free.
Keep this resource in your back pocket
EducationUSA is a U.S. Department of State network. It offers extensive resources if you're an international student wanting to attend school in the U.S., including scholarships as well as resources in your home country to help you with planning.
Final thoughts
While yes, there are scholarships available for international students wanting to attend or already attending college in the U.S., if you're an international student, you may need to jump through additional hoops, including providing additional documentation, to receive scholarships.