How to get scholarships for college in high school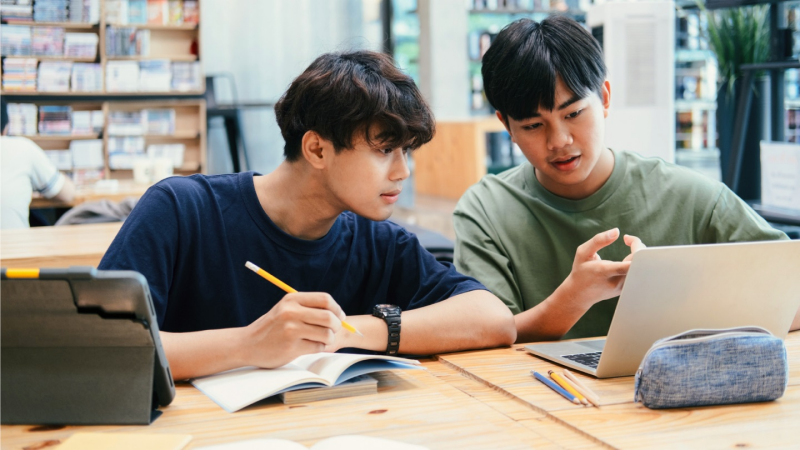 Your goal is to attend the college of your dreams, but you've started to discover all the expenses you'll be responsible for when you do. College tuition, living expenses, books, supplies, the list can go on and on and can be overwhelming.

Scholarships are essentially gifts. For the most part, they don't need to be repaid. There are a huge number of them out there, offered by schools, employers, individuals, private companies, nonprofits, local community organizations, religious groups, and professional and social groups.
And there are many scholarships for students to apply for as early as their freshman year of high school.
Read on to learn more about how to get scholarships in high school.
Can high school students apply for college scholarships?
There are many scholarship opportunities available for students in high school to start applying for to help pay for college. A scholarship might cover the entire cost of tuition, or it might be a one-time award of a few hundred dollars. Either way, they are worth applying for, because any amount will help reduce the cost of your education.
Most scholarship deadlines are between September and May, although some scholarships allow you to apply throughout the year. This makes applying on breaks and off time easier so it doesn't interfere with homework and studying.
Making the scholarship search a part of your high school routine will go a long way as far as possibly securing scholarships and will help to ensure you don't miss deadlines.
College scholarships for high school sophomores, juniors, and seniors
There are many college scholarships sophomores, juniors, and seniors in high school are eligible to apply for. Here's how to begin your search:
Online scholarship databases
There are plenty of online scholarship databases you can use to begin your search. We recommend exploring several as a starting point for your search. Use them to narrow down the scholarships that are out there so that you can then research a list of scholarships further.
School counselors
Contact your high school and college counselors and let them know you're looking for scholarships. They'll help you narrow down what kind of scholarships you may qualify for and where to look for them.
Teachers and coaches
If you're interested in continuing any specific academic or athletic pursuits in college, reach out to teachers and coaches at your high school for help. Even if they don't know of any specific scholarships, they'll be able to help you present yourself well on scholarship applications.
Special interest organizations
Organizations that serve specific hobbies, pursuits, or demographics will also have information about relevant scholarships. A huge number of scholarships are available nationwide for specific interests, activities, and communities.
State scholarships
Contact your state's education agency for more information about their merit and need-based scholarship programs.
Web search
Never hesitate to do a web search for a specific scholarship you're hoping may exist. You'll be surprised at the depth and breadth of what you'll find.
Scholarship application tips
Every scholarship has a different application process, but many of the requirements overlap. While some local organizations may ask that you fill out a physical application, most applications are filed online.
Typical academic-based scholarships will require proof that you meet the eligibility conditions and an essay based on a given topic or prompt. Athletic and talent-based scholarships will also often ask you to provide evidence of your proficiency in the given field, which could mean a live performance, a portfolio, or a video of your athletic achievements.
Scholarship essay writing tips
When writing a scholarship essay, it's best to start early. Make sure your essay fits the requested topic and do plenty of research. Ask a teacher you trust to look at your essay and offer critiques.
The essay is your chance to set yourself apart from the rest of the candidates. Do everything you can to make sure it stands out.
Final thoughts
The earlier you start applying for scholarships, the better your chances of receiving aid. Stay ahead of deadlines to ensure you're putting your best foot forward when applying for scholarships. Good luck with your search!