Tips for making the most out of your student discounts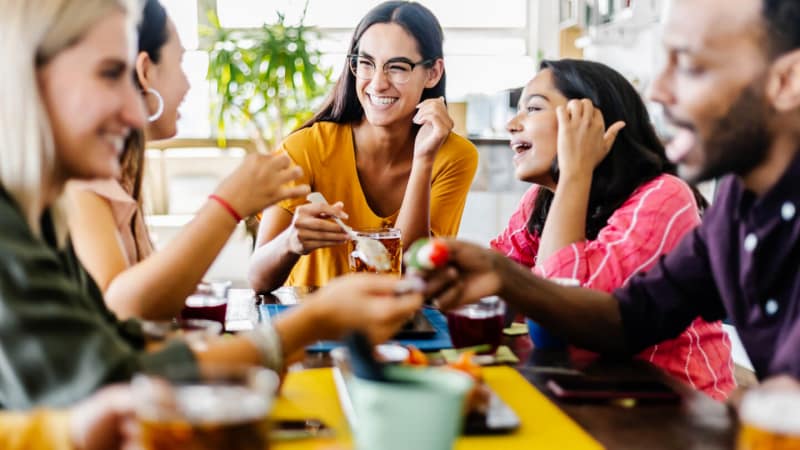 College can certainly be expensive. Some students are paying for not only their school tuition but also for their daily living expenses, such as transportation, food, entertainment, and clothes, to name a few things.
The good thing is that there are many student discounts available, allowing students to save money and stretch their budget.
Continue reading for tips on making the most out of your student discounts.
What's a student discount?
Businesses and organizations sometimes offer students (including college students) discounts on their goods and services. These discounts are often available on various items and services, such as textbooks, electronics, software, food, transportation, entertainment, and more.
Student discounts could look something like this:
15% off your purchase at a clothing store
Buying two meals for the price of one at your local restaurant
$200 off a new laptop at an electronics store
Deals on flights and hotel accommodations
Local businesses offering special rates
Discounts on sporting events
$5 museum ticket for students instead of $20 general admission
Movie theater ticket discounts
You'll often need to prove your student status before receiving a discount to utilize them. This could mean showing your student ID at a restaurant or entering your college email address while shopping online to access your student discount. If you're enrolled in a school and have an email account set up and a student ID, you tend to be able to access these discounts relatively easily.
Who's eligible for student discounts?
College student discounts are typically available to anyone currently enrolled in a program at a college or university. This includes two-year colleges, four-year colleges, graduate programs, trade schools, and more. As mentioned above, as long as you can show proof of your student status, you'll likely be eligible to receive these discounts if they're available.
Types of student discounts available
Students might not be aware of the myriad of discounts to be on the lookout for. There are many categories of goods and services student discounts might be available for. There are student discounts available for (and this is just a sampling):
Beauty products
Clothing
Electronics
Restaurants
Grocery stores
Software
Furniture and home goods
Subscriptions
Car insurance
Transit
Sports tickets
Concert tickets
Museum tickets
Hotels
Air travel
Entertainment
Textbooks
Newspaper and magazine subscriptions
Gym memberships
How to save money using student discounts
While it's nice to know many student discounts are available, you need to use them to reap their rewards. Here are a few tips to ensure you take advantage of all the student discounts available.
Don't be shy about asking if discounts are available before you make a purchase. Whether in a store, a restaurant, or a grocery store, it doesn't hurt to ask.
Before buying something online, seek information on that company's student discounts. Many companies have pages on their websites outlining the student discounts available to students. Others have promo codes for students.
Keep a running list of the student discounts you can find and utilize so you can refer back to them.
Many colleges have an office of student life (or a similar office), many of which accumulate student discounts. Stop by the office and see if they have a list of student discounts available.
If you're already in college, list what you're spending on regularly, such as subscription services, software programs, etc. Then, work backward and see which companies offer student discounts.
Research companies and restaurants known for having significant student discounts and shift your spending. For instance, the sushi restaurant with a more substantial deal might be your better bet for dinner on a Friday night versus the one that doesn't.
Ask your favorite local businesses if they'd consider implementing a student discount if they don't already have one.
Take a photo of your student ID card and have it on your phone in case you ever forget the physical copy. A photo of your student ID might be enough if you're trying to access student discounts and forget your Student ID on a certain day.
Look for deals you can layer with your student discount. Two discounts are usually better than one and will translate into further savings.
Don't forget to take your student ID when you go abroad. There are student discounts that are available outside of the U.S., too.
Final thoughts
Don't forget to carry your student ID with you in case you come across a business offering deals. The savings you can get with student discounts can help you with the expenses you may incur during college. Happy saving!