Tips for dating on a college budget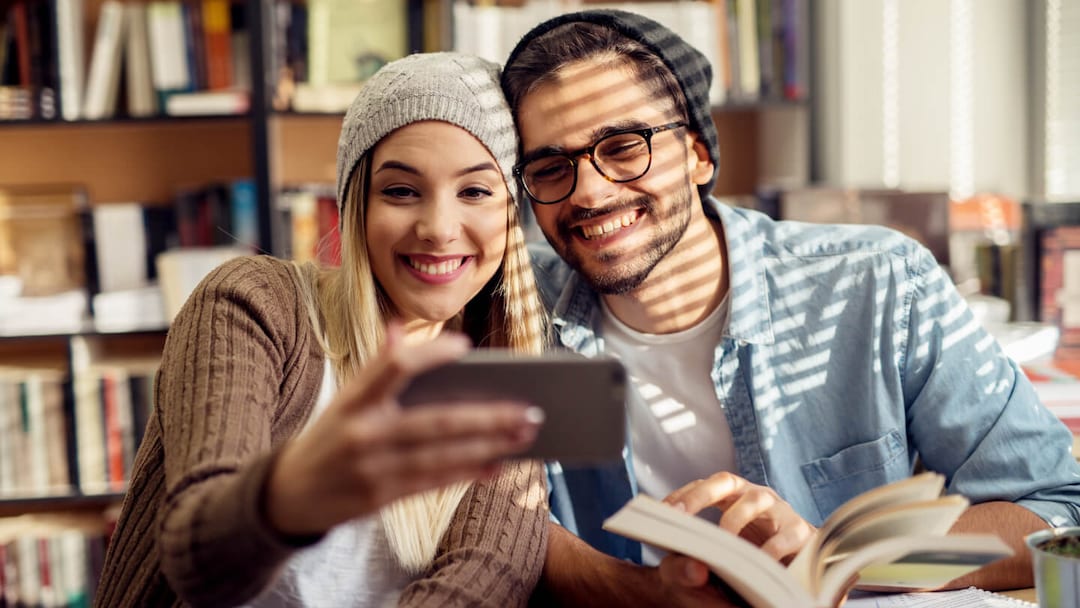 Picture this: You're in college on a student budget but have a date coming up. You can't afford to take your crush on a fancy outing, but you've made a commitment and want to have a good time with this person.
The good thing is that you don't need to spend much money to have an enjoyable time.
Continue reading for tips for dating on a budget in college, along with date ideas that are affordable (or even free).
How to date without spending a lot of money
Being on a budget isn't something that should stop you from dating. Here are a few tips you might want to keep in mind if you feel stressed to date in college because of financial reasons.
It's the thought that counts
The adage that it's the thought that counts is something you might want to keep in mind as you plan dates during college. Instead of feeling like you have to take a date to a pricey restaurant, take the extra time to plan something thoughtful for your date, and in the process, make sure your plan is within a budget.
For instance, if your date loves classical music, go the extra mile to find an inexpensive local concert, or if your date is a Francophile, plan a picnic with their favorite French foods. A thoughtful date that considers your date's interests might lead to a more lasting impression than something less personal.
Be upfront about your financial situation
Several studies have shown that Americans see personal finance as the most challenging topic to discuss with others, more so than subjects like death, politics, and religion. Although money can be a difficult or awkward to discuss — whether you're in a committed relationship or just getting to know someone— don't be afraid to be upfront about your financial constraints. Your date will appreciate the honesty, and you may find they're also in a similar position.
Create a dating budget together
Suppose you're in an established relationship in college and are going on dates weekly (or even more frequently). In that case, you might consider trying to set a budget for dates with the person you're seeing. Consider trying it for a few weeks to see how well you do as a couple. This will allow you to have open and honest communication about your money habits, which is also essential for a successful relationship in the long run.
Take advantage of student discounts
You might be surprised to find how many student discounts are out there, which you can typically get by showing your college ID. Student discounts might be available at restaurants, movie theaters, and various other establishments. The student discounts you have available to you might also provide some unique ideas for less expensive dates.
Inexpensive (or free) college date ideas
Consider showing off your interests and who you are by planning an outing centered around activities you or your date loves or exploring new experiences you can enjoy together. Here are a few ideas to gain inspiration from for dates in college.
1. Find a free activity on campus
Campuses usually have several free events for students at any given time. If you find something you and your date would like, consider going together. Some events will even provide food and refreshments. Do some digging, and you might be surprised by what you find.
2. Have a movie night
Invite your date over to watch a new movie or a classic. Pop some popcorn and include toppings on the side. A cozy night might be the perfect way to get to know someone!
3. Go on a picnic
You can prepare a delicious meal together and find a nice park on or off campus for a date. Take a frisbee or another game and turn it into a whole day.
4. Go to a food festival
Food festivals typically allow you to sample small bites for relatively affordable prices. Research food festivals around your area and plan your next date around one. Consider a farmer's market if a food festival isn't an option.
5. Have a game night
Whether it's cards or a board game, you could have your date over for an exciting game night complete with snacks. You can even make it a double or triple date and invite other friends and couples to play games that require more players.
6. Go on a coffee date
If you're going on a date for the first time or are in the initial stages of getting to know someone, meeting at a coffee shop can be a great, no-pressure kind of date.
7. Volunteer together
You'll likely be able to find many volunteer-based activities around where you're attending college. Find a cause you both are passionate about and show off your sweet side while doing good for your community.
8. Go hiking
If your date appreciates the outdoors, find a hiking trail near you that you both can visit. Often, hiking spots are free to visit and will give you and your date an exciting outdoor activity to do together.
9. Go on a study date
Now, this probably isn't the most romantic of dates, but if you're both in the same class and have an exam coming up, consider a study date. You'll both accomplish what you need to while spending time together. Make it memorable by bringing along a bag of snacks for the occasion.
10. Make a time capsule
Gather pictures and memories you both have shared and freeze them in time in a box (or some other storage container). It will be fun to look at the memories you've made so far while making it and even more exciting when you decide to open it up in the future.
11. Play tourist in your college town
If you're attending college in another state or town than where you're originally from, it can be fun to explore your new home with your date. It can be easy to get absorbed in college life and never go to local museums or other attractions, and this can be a fun opportunity to try something new.
12. Go to an animal shelter
If you both enjoy pets, visit your local animal shelter, where you might get to play with the animals for free, and it will also be a sweet way to bond with your date.
13. Take each other to your favorite spots around campus
Maybe your favorite spot is a local park, and your date's is an ice cream truck down the street. Whatever it may be, make a date out of it and share why these places mean something to you with each other.
14. Bring the romance to the dining hall
Just because you don't want to spend money on a pricey restaurant date doesn't mean you have to kiss having a romantic dinner goodbye. Secure a nice (and hopefully pretty private) table in the cafeteria, bring some electronic candles and flowers and enjoy a romantic date together right there for a fraction of the cost of eating out.
15. Take a road trip for the day
If you have a car (or if you have access to borrow one), consider a road trip as a date. Pick a place within an hour or two of campus and head off for the day. Bonus points for planning a few activities for when you get to your destination.
Final thoughts
Let's face it: If you're in college, you very well might be keeping a sharp eye on your budget. Dating shouldn't be stress-inducing because of money. You can get to know someone or have fun with your partner in many ways without spending a lot.