Can you receive financial aid for graduate school?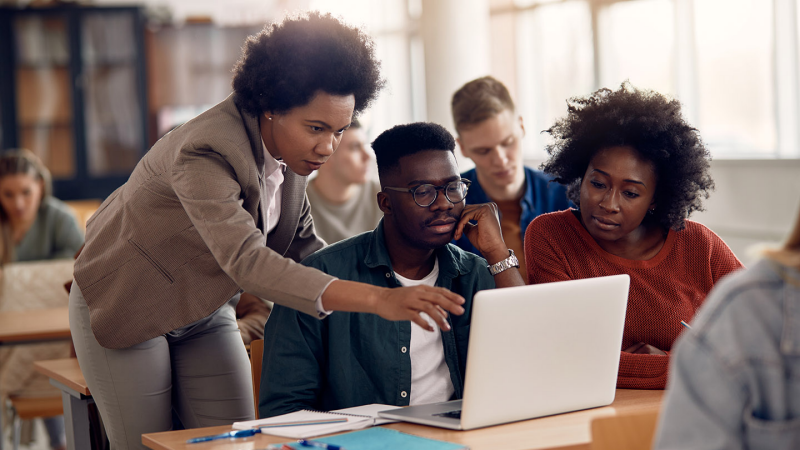 Although there are generally fewer options for securing financial aid as a graduate student than an undergraduate, it's still very much possible. We suggest completing the Free Application for Federal Student Aid (FAFSA®) to see if you qualify for federal financial aid. You may also access scholarships and grants through your school or community.
It's also important to note that where graduate school very much differs from undergraduate programs is that stipends and tuition waivers are more commonly offered. You might choose to search for programs where this is the case.
Continue reading to see how to apply for financial aid as a graduate student, along with some of the opportunities for financial aid.
Applying for federal financial aid as a graduate student
There's federal financial aid available to eligible graduate students. Although graduate students file the FAFSA® just like undergraduate students, and the application process is similar, if you're ultimately offered aid as a graduate student, the options will most likely differ from those provided to undergraduate students.
Here are some things to keep in mind when filing your FAFSA®:
As a graduate or professional student, you'll most likely be considered independent, regardless of your age or whether you still live with your parents, so that will affect how you fill out the FAFSA®.
You won't be able to receive Direct Subsidized Loans, but Direct Unsubsidized Loans are available to eligible graduate students for up to $20,500 per school year.
You may also qualify for Direct PLUS Loans if you need to borrow more than the maximum unsubsidized loan amounts to meet your education costs.
If you take out federal student loans to help cover graduate school, make sure you understand the repayment terms and when interest will start to accrue.
Are grad students eligible to receive Pell Grants?
Pell Grants are usually only awarded to undergraduate students who demonstrate exceptional financial need and haven't earned a bachelor's, graduate, or professional degree. That being said, there are some cases where students enrolled in post-baccalaureate teacher certification programs can be awarded the grant.
Other opportunities for financial aid and tuition assistance as a graduate student
Beyond federal student aid, there are other opportunities to help pay for graduate school, including:
Corporate and nonprofit grants: You may be eligible for grants from companies, industry-specific organizations, and nonprofits. You'll likely need to apply individually for these grants beyond just filing the FAFSA®.
Scholarships: You may be eligible for scholarships from state governments, schools, and private organizations. Again, you'll likely need to apply individually for these opportunities.
Fellowships: In exchange for graduate students conducting research, schools, private organizations, and government entities may offer fellowships to graduate students.
Assistantships: In exchange for graduate students working on campus, schools may award living stipends and tuition waivers to full-time graduate students.
Employer tuition assistance: Some employers may reimburse their employees' tuition expenses as an employment benefit. This is particularly true for certain professional degrees.
Private student loans: As an alternative to federal student loans, graduate students may consider taking out loans from a private lender. Private student loans don't come with the same repayment protections afforded by federal student loans, and their loan terms and interest rates may differ in significant ways. Consider speaking with your school's financial aid office or another qualified financial professional before taking out private student loans.
Final thoughts
Although graduate school may be a serious financial commitment, it can benefit many. If it's something you're actively considering, know you have options for trying to secure financial aid.