Pandemic reshapes business leaders' values
Many business leaders are gaining a fresh perspective on their values amid the pandemic.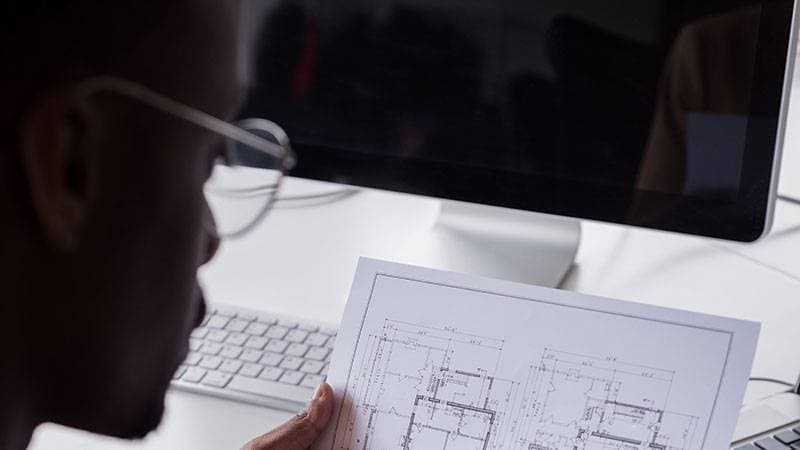 Difficult situations often reinforce — and sometimes reshape — what's most important. Following a year in which COVID-19 upended daily life, results from the Chase 2021 Business Leaders Outlook survey show the transformation many business owners have experienced, both personally and professionally.
Half the survey participants believe their core values, the very aspects that shape who they are, have changed after dealing with challenges from the coronavirus. Even more striking, these leaders say their evolving personal values have also influenced their approach to business — and they expect many of these changes to last well after the pandemic has passed.
Decision-makers are expressing their values through actions that benefit their employees, communities and business partners as well as their bottom lines.
Business leaders' evolving personal values are also influencing how they approach digital solutions, work-from-home arrangements and other decisions amid the coronavirus pandemic.
Putting friends and family first
The pandemic has led many business leaders to see their personal relationships in a new light. Among survey respondents, 37% agree that they value time with friends and family more highly than before.
From a business perspective, a third of these leaders say they feel greater appreciation for their relationships with employees.
One way that business leaders have brought that value to work is by supporting more flexible working arrangements for themselves and employees. As 78% of companies have moved some or all of their staff to remote work in the past year, nearly as many business leaders in the survey (77%) agree that companies should allow those arrangements to continue post-pandemic.
The findings show that most corporate leaders understand their employees may need to juggle multiple responsibilities at home during normal work hours. Whether someone needs to help their child with an online school assignment or check in on their elderly parents, this willingness for business leaders to adapt seems like a lasting change.
77% - Leaders who agree with the statement "Businesses and corporations (where possible) should allow for flexible working arrangements (i.e., in-office or remote) even post-pandemic"
Finding (and holding onto) work-life balance
Along with valuing their own health — which 38% of respondents do more so now than before the pandemic — business leaders are becoming more attuned to the ways that remote work can benefit their teams. Nearly half say employees have a better work-life balance, and 38% say their people are more productive when working from home.
As business leaders invest more heavily in digital solutions, they also may need new ways of staying in touch with how employees are feeling day to day. That could include setting aside more time each week for one-on-one conversations. At the start or end of virtual meetings, giving team members a chance to catch up with each other and talk about personal topics can help maintain strong morale, too.
Benefits of employees working remotely:
Better work-life balance – 47%
More productive employees – 38%
Keeping a closer eye on savings
As individuals and company leaders, many respondents are taking a harder look at what they spend. More than a third of leaders (37%) agreed on a personal level with the statement "I value thriftiness more so than before the pandemic," while 34% found it true of their business.
This change in values will likely play out in myriad ways across different organizations. With more employees opting to work from home on a more permanent basis, business leaders may find they can keep saving considerably on travel, equipment, supplies and other capital expenses. Some companies say they will look at operating out of smaller offices or fewer locations.
Reaching out in the community
Survey results also suggest that many business leaders have grown increasingly civic-minded as a result of the pandemic. For example, 35% say they are putting higher value on their community from a business perspective.
How might that translate into greater support for local programs and causes? One option could be sponsoring public service events and initiatives in the community. Another could be establishing a corporate fund to match employees' donations to nonprofits. Plus, almost every company has the potential to make a positive impact by sharing its business expertise, products or services with others in the community.
Exploring more ways to lead with values
While values have always been pivotal to companies' growth and success, the results of the Chase 2021 Business Leaders Outlook survey reinforce how much stronger that connection has grown in the wake of COVID-19. Recognizing where their personal and professional values intersect and influence one another can help business leaders steer their teams more confidently and purposefully through challenging times.
About the Chase 2021 Business Leaders Outlook survey
Chase Insights conducted this survey from November 11 to 16, 2020, among 1,014 business leaders across a variety of industries. The results of this online survey are within statistical parameters for validity, and the error rate is plus or minus 2.5% for the findings, at a 95% confidence level.
Explore the survey results.
For informational/educational purposes only: The views expressed in this article may differ from those of other employees and departments of JPMorgan Chase & Co. Views and strategies described may not be appropriate for everyone and are not intended as specific advice/recommendation for any individual. Information has been obtained from sources believed to be reliable, but JPMorgan Chase & Co. or its affiliates and/or subsidiaries do not warrant its completeness or accuracy. You should carefully consider your needs and objectives before making any decisions and consult the appropriate professional(s). Outlooks and past performance are not guarantees of future results.
JPMorgan Chase Bank, N.A. Member FDIC. Equal Opportunity Lender, ©2022 JPMorgan Chase & Co.