Innovative ways to attract—and keep—talent
Learn from business owners who are finding success by taking an innovative approach with their workforces.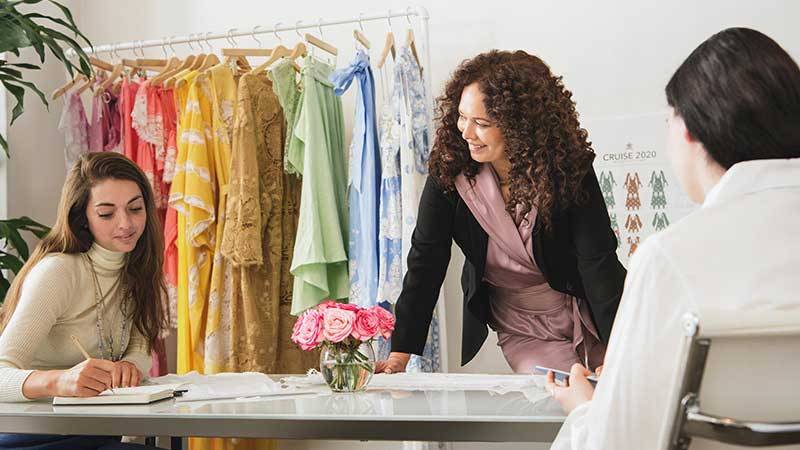 After more than a year of navigating on-and-off closures and shifting safety regulations, many businesses are now facing another hurdle: a labor shortage. Nearly half of small business owners report unfilled job openings, and May marked the fourth consecutive month of record-high numbers for open positions.
The companies finding success right now are meeting the constraint with creativity. They have used innovative approaches to finding a stable workforce and, in turn, are setting a new standard for recruiting.
Finding talent in overlooked places
One Ohio restaurant is finding qualified candidates amid a talent crunch by considering a demographic other businesses are quick to dismiss — those with criminal records.
Hot Chicken Takeover, which serves up Nashville-style hot chicken and other comfort food, works with community agencies and uses employee referrals to staff its restaurants by focusing on hiring people with a less-reputable past. The company then provides expanded benefits to help employees achieve more stability in their lives.
"Our mentality is, we provide a fair chance," restaurant founder Joe DeLoss says. "Then we get to be alongside somebody as they really achieve what they intend to achieve in their life. And, where possible, we use our business and our reputation to reduce some barriers for them."
It's a tactic some may view as altruistic. However, the business sees it as using an untapped resource. In the United States, one in three adults have a criminal record, yet they are largely kept out of the labor market by one check box on a job application.
This second-chance mentality has proved to be a successful business model. While other restaurants are dealing with up to 150% turnover each year according to industry estimates, Hot Chicken Takeover's annual numbers stay below 40%.
"A lot of people look at our business and think, 'Oh, it's so nice what that company does for those people.' We know that's so far from the case," DeLoss says. "We have an environment rich with accountability, high standards and really high outcomes. The reality is that our business is stronger because our people are stronger."
Building a better workplace
A California brewery is responding to the same labor problem by looking at things from a prospective employee's point of view.
"Every time that I ask a friend that owns a restaurant, I'm like, 'Hey, I'm looking for a cook.' And he's like, 'You and 20 more people,'" says Cielomar Cuevas, co-owner of Del Cielo Brewing Co. So she decided to make the brewpub a more appealing place to work by revamping the kitchen to be a more functional, attractive space.
"How can we restructure the actual kitchen itself to have better equipment and be able to kind of up-level everything, the quality of the food, the quality of the people that work for us?" Cuevas says. "If you are a good employee, you're going to want to work in the best kitchen."
It's a tactic other companies are taking, too. As small businesses search for new office space to accommodate a hybrid work model, they're looking for sites that are smaller and more centrally located and are eyeing amenities that make job candidates perk up, such as pet friendliness and on-site childcare.
Retention is the new recruiting
Another way to address the labor shortage is to reframe the issue as one of retention.
Coffee Project New York focuses less on hiring because it has a concrete plan for keeping quality employees: Every barista has a career path within the company. Through Coffee Project New York's internal academy, each new hire has the chance to grow into the position that they aspire to hold.
"A lot of companies see barista as just another low-wage job. We see it as the entry point to a career in coffee if you want it," owner Chi Sum Ngai says. "When we hire a new barista, we discuss where they want to go next — be it education, roasting, managing — or whether they just want to be a barista. We put them on a pathway that we know is going to land them where they want to go. This is not just a job for them to pay bills anymore."
By recognizing the value in their employees, Ngai and partner Kaleena Teoh have built a company that has a great culture, one where employees stick around and open positions are filled through word-of-mouth.
"All the people in our major positions — head of production, head of wholesale, managers, operations manager — started as baristas in Coffee Project New York," Ngai says.
Turning your job into a gig
One of the trickiest parts about hiring is how limiting the process can be. Hiring managers often determine whether a candidate is a good fit through a page-long career summary and a few pointed questions.
That's why Founder & CEO of FUBU and Star of ABC's Shark Tank, Daymond John. says businesses should consider a lengthier, more gradual path to full-time employment.
Hiring new employees on a part-time basis to start or including an on-site training period, for example, allows for more flexible on-ramps to full-time employment. This strategy opens up a business to a wider pool of candidates, such as those who may not be looking for full-time work or who are looking to gain more experience in their field.
Trial runs are a win-win for employer and employee, John says, because they offer both parties a more complete picture of the other — not unlike how you go about finding a life partner.
"Don't marry on your first date," John says. "Whether working virtually or on-site, I believe there should be a three-month dating process. ... I believe sometimes you don't find the perfect person — you make the perfect person."
Hiring outside the box
These are just a few examples of how small business owners are finding inventive ways to deal with the constraints of the labor shortage. To gain more insights into how to hire effectively, visit the Knowledge Center.
The testimonials on this page or provided through linked videos are the sole opinions, findings or experiences of our customer and not those of JPMorgan Chase Bank, N.A. or any of its affiliates. These opinions, findings or experiences may not be representative of what all customers may achieve. JPMorgan Chase Bank, N.A. or any of its affiliates are not liable for decisions made or actions taken in reliance on any of the testimonial information provided.
Participants compensated.
For informational/educational purposes only: The opinions expressed in this article may differ from those of other employees and departments of JPMorgan Chase & Co. Opinions and strategies described may not be appropriate for everyone and are not intended as specific advice/recommendation for any individual. You should carefully consider your needs and objectives before making any decisions and consult the appropriate professional(s). Outlooks and past performance are not guarantees of future results.
JPMorgan Chase Bank, N.A. Member FDIC. ©2023 JPMorgan Chase & Co.