"We measure ourselves on how few fees we charge, not how many"
Discover how a real estate development and investment firm is living up to its name by leading with its values.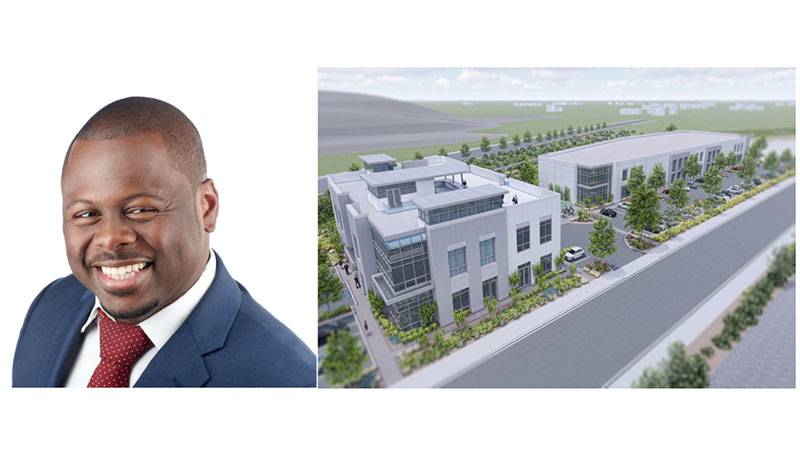 Demetre Booker Jr. grew up in a household that put an emphasis on hard work, determination and education. They also pressed upon the importance of math and finance — something that proved instrumental to his journey into business ownership and commercial real estate investment, but was often a rarity for Black and other historically underrepresented communities in his hometown of Fresno, California. Booker has dedicated his life to changing that. And he's enlisting the help of like-minded people and ELEVATe colleagues Jonathan Graham, Managing Partner and Gretchen Zucker, Strategic Partner, along the way.
Refusing to accept things as they are
At Cal Poly SLO, Booker played college football and met teammates who came from well-off families in the real estate world. "Coming from my background, there was no exposure to property ownership, especially commercial," he says. "Originally, I was insecure because I didn't have the background or pedigree, but once I understood that a lot of it was common sense, math and numbers, I built my confidence and a network of resources within the industry."
What started off as flipping properties in college grew into a career path, first at Comunidad Partners, where he learned from the principal founder Antonio Marquez, who has remained a strategic partner. "From day one, there was an agreement that I would branch off and build my own platform around social impact," recalls Booker. This was the beginning of a circle of change.
Translating values into business
With his firsthand experience and strong values, Booker started ELEVATe Commercial in 2015. Its mission is to deliver significant and positive returns to investors, while having a positive impact on the lives of residents and businesses. The name itself comes from the belief that elevating the voices of those often unheard creates opportunities and prosperous futures for entire communities. For ELEVATe, ROI isn't just a return on investment but a return on impact.
Minority Black developers, operators and other senior executives make up around 1.5% of these industry professionals. The goal of ELEVATe is to close the gaps in access, knowledge, resources and capital. To do so, Booker and Graham host a weekly underwriting call to teach inspiring young minority professionals how to analyze deals, underwrite contracts and operate multifamily units, mobile home park communities and retail offices.
"Jonathan and I are both from these communities of concern," Booker says. "So our goal is to create the next wave of developers, business owners, operators and real estate professionals from similar neighborhoods because they understand the concerns and can help their communities thrive."
Changing the world by changing one word
"Historically, the only time residents in these communities would talk to a property manager is when they weren't paying rent or something bad was happening," Booker says. "We changed the engagement and the experience from negative to positive, making residents open to communicating and having their voices heard."
One way they did this was by switching up the language. Most people typically refer to the pair of property owner and renter as landlord and tenant. That's not the case for team ELEVATe. "We call them 'residents' not 'tenants.' It's a more respectful term," he says.

"You can almost hear it in the term 'landlord,' right?" Zucker adds. "You're kind of lording over this community. But if you really look at your job as a landlord and as an investor, you see that you're investing really in communities and people's lives. It's kind of amazing what you can actually accomplish."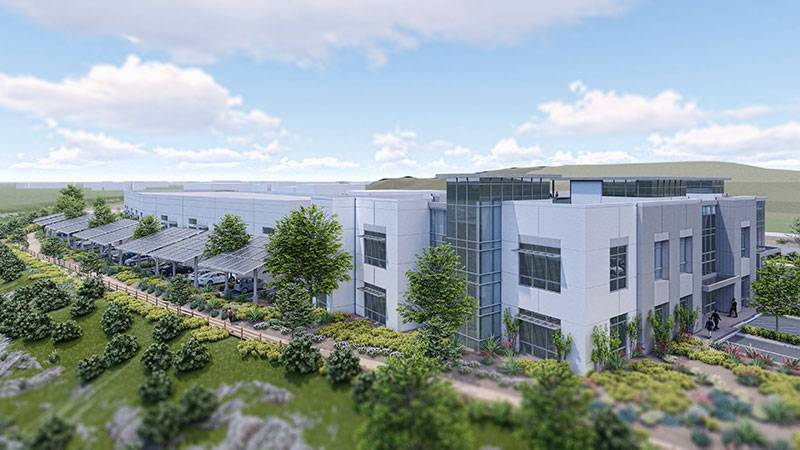 Overcoming obstacles
When it comes to balancing business objectives and personal values, Booker admits it's sometimes an uphill battle — but not one the team is willing to compromise on. "If a partner doesn't align with how we believe in improving our residents' lives, then it's not a good fit," he says. "Bottom line is we stick to our values over profit even at the expense of not buying a property. We don't waver from that at all."
This unyielding commitment to finding partners with common values extends beyond real estate. Booker, who is committed to fostering diversity and inclusivity in business, recently spoke at Chase for Business's Juneteenth event about how networking can expand your opportunities.
It's no coincidence that Chase for Business has a lot of the same core beliefs as ELEVATe. "We're excited about Chase's $30 billion commitment to advance racial equity," adds Graham. "We see this as being a very significant investment that is going to be a trend overall as expectations for businesses have changed."

From a business perspective, Booker uses his Chase Platinum Business Checking℠ account and appreciates the relationships he's built, "We have an incredible local business banker at Chase for Business — Paul Basta," he says. "When I first met Paul, we talked about family and values before we talked about business. When you have a business banker who takes it personally and takes responsibility of helping businesses like mine grow and network and find resources, it's a breath of fresh air."
Building a team
While other businesses are struggling to hire in today's environment, ELEVATe continues to attract and retain talent. For Booker, it's not just about hiring someone based on their experience, but their values. "We're not having as many challenges as others because we're developing a culture that fosters something bigger than making money," he says. "A lot of people are looking for something beyond the dollar. If you're motivated by having the ability to impact lives, especially if you relate to it from your personal experience, it becomes more than just the paycheck."
Connecting sustainability and social equity
Booker's latest win is a bid to turn a site that's been vacant in San Diego for two decades into one of the most transformative projects in the city. It's called the San Diego Energy Equity Campus (SDEEC) — and it's one of the first net-zero buildings in San Diego. "It provides affordable space, powered 100% by clean and sustainable energy, to minorities and other underserved populations who want to start businesses. But it will also be a place of learning and education for students to be exposed to, mentored and eventually receive paid internships to learn about the industry," says Booker. "We're starting from the youth all the way up to the workforce, and every single tenant has bought into our mission and goals. It's not just for the current workforce but also for generations to come."
Using business as a force of good
At a time when businesses are becoming more complex, ELEVATe Commercial operates by one simple guiding principle: Whether interacting with partners, investors, employees or residents, it comes down to putting the same energy out into the world that Booker and his colleagues want to receive from it. And keeping the circle of change going.
The testimonials on this page or provided via linked videos are the sole opinions, findings or experiences of our customer and not those of JPMorgan Chase Bank, N.A. or any of its affiliates. These opinions, findings or experiences may not be representative of what all customers may achieve. JPMorgan Chase Bank, N.A. or any of its affiliates are not liable for decisions made or actions taken in reliance on any of the testimonial information provided.

For informational/educational purposes only: The views expressed in this article may differ from those of other employees and departments of JPMorgan Chase & Co. Views and strategies described may not be appropriate for everyone and are not intended as specific advice/recommendation for any individual. Information has been obtained from sources believed to be reliable, but JPMorgan Chase & Co. or its affiliates and/or subsidiaries do not warrant its completeness or accuracy. You should carefully consider your needs and objectives before making any decisions and consult the appropriate professional(s). Outlooks and past performance are not guarantees of future results.

JPMorgan Chase Bank, N.A. Member FDIC. ©2023 JPMorgan Chase & Co.