How to help protect your business from fraud
Together, we can help keep your business secure.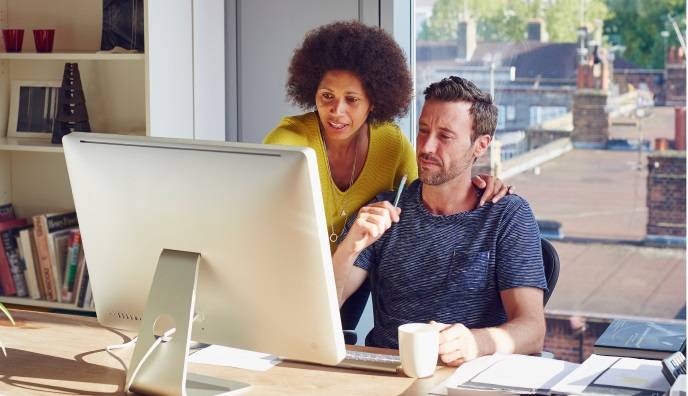 Report fraud
If you suspect fraud, please contact us immediately at 1-800-242-7338. We're here to help.
What's happening?
One of the most common scams is called check washing. On a small scale, check washing refers to people stealing checks from individual mailboxes, erasing the ink and writing in a higher value to a different recipient. On a larger scale, washed checks can be duplicated and illicitly sold.
Ways to help prevent it:
Take outgoing mail directly to the post office for secure delivery
Don't let delivered mail sit in your mailbox­
Write checks using permanent ink
Consider using a Chase QuickDeposit℠ Scanner to securely scan multiple checks at once into your account
---
Showing slides 1 through 3, selected
Slide 1 of 4, show slides 1 through 3
Scammers overpay for goods or services using a bad check and then request a refund for the surplus amount. By the time the check bounces, you've lost time or inventory, plus the money you refunded.
Ways to help prevent it:
Be wary of customers who want to overpay for goods and services
Ensure that a check clears before issuing a refund
Work with vendors you trust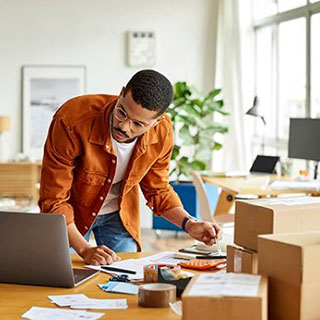 Suppliers or vendors misrepresent themselves as part of a legitimate business, accept your payment and then never deliver the product or service. Often associated with social media deals and tech support services, first-party fraud can apply to any type of payment, but check transactions are particularly susceptible.
Ways to help prevent it:
Know who you're talking to before issuing payment. Try their call-back number or look up the business if you're unsure
Slow down the transaction. Scammers try to make situations sound urgent. If someone rushes you to send money, it may not be legitimate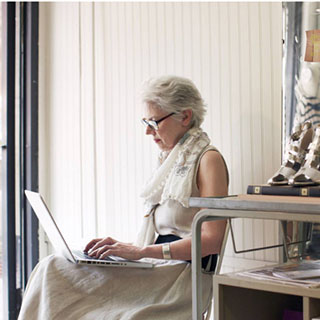 Duplicate loss occurs when a scammer cashes the same check multiple times. For example, someone could cash the same check through mobile deposit, at an ATM and at a bank. If the check clears each time, you could be out triple the money you intended to pay.
Ways to help prevent it:
Only write checks to people you trust, like vendors or employees with whom you have an established relationship
Use services like Check Monitoring or reverse positive pay to ensure that the checks you issue match the amounts being deposited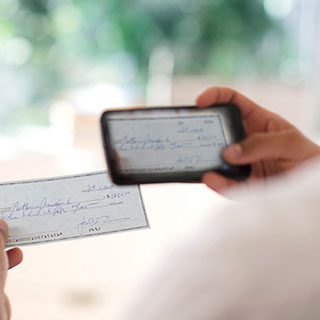 When fraudsters steal a whole checkbook, they can easily write checks for as much as they want and forge signatures. Because it can take up to seven days to process a check, serious damage can occur before you notice.
Ways to prevent:
Safeguard your checkbook
Order only as many checks as you need in the short-term
Monitor your accounts regularly to catch fraud early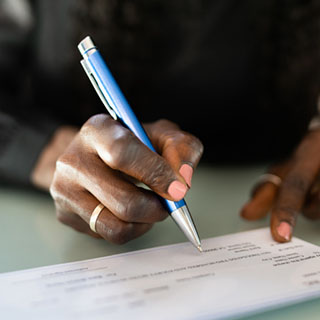 ---
"Anything that helps save time and gives us peace of mind is something we appreciate very much."
Jessica Hauser
Executive Director, Downtown Boxing Gym
Chase for Business customer
Here are some ways you can help identify and prevent fraud:
1. Sign up for account alerts
Account alerts help you monitor your finances by notifying you the moment something is amiss.
2. Review your account details quarterly
Verify access levels, and make sure contact information for yourself and your account managers is up-to-date. Take time to review recurring payments for accuracy.
3. Enroll in an additional layer of security
Our complimentary Fraud Protection Services help you safeguard your business by allowing you to verify checks and ACH before your account is debited, so you can stop fraud in its tracks.
4. Consider digital payment options
Payment methods that reveal your bank information can leave your account vulnerable. Chase offers other ways to do business, including Online Bill Pay , ACH Payment Services and Wires.
5. Share our resources with your employees
Visit our Knowledge Center and review our Helpful Tip Library to stay informed and take steps to help protect you and your business.