Does your business need a business manager?
A business manager can help streamline your processes. Find more ways to improve your business by partnering with Chase for Business. Presented by Chase for Business.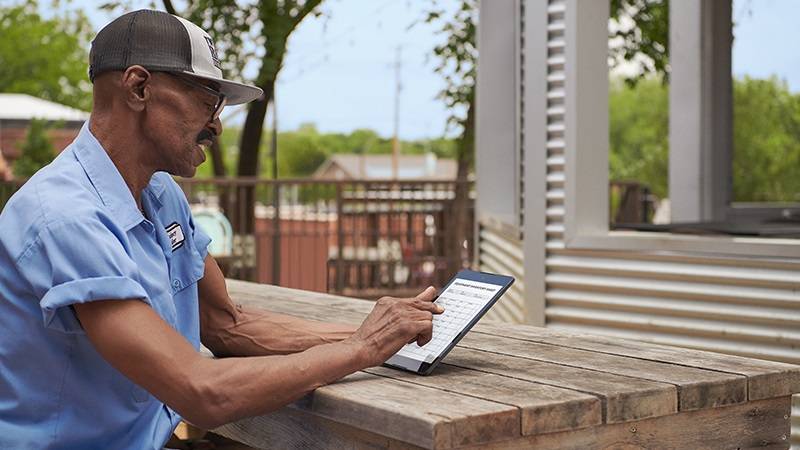 As a business owner, you're ultimately responsible for the products and services that define your business. You're also in charge of the people who embody your brand and both the long-term and day-to-day operations that drive profitability.

If you're in need of extra bandwidth — and have the resources to support growth — it may be time to ask yourself, "Do I need a business manager?" With the right skills and experience, a business manager can help streamline the work of you and your employees. They can also provide you with more time to focus on growing your business.
What is a business manager?
A business manager is a person who enhances the operations of your company by bridging the skill and communication gaps between leadership and employees. Business managers are especially beneficial if you're growing at a fast pace and don't have enough time to handle the day-to-day problems that arise for your team. Hiring a business manager can help accelerate:
Paperwork and employee feedback
Customer service support
Employee training
What are the benefits of hiring a business manager?
Here's how hiring a business manager can help you and your company:
1. Additional expertise
Hiring a business manager can help you improve as a leader through greater task delegation. A business manager's primary focus should be improving operational efficiency using the strategic direction that you provide.
With specialized expertise and a personal window into the workflow of your employees, a business manager serves as a conduit for valuable feedback and new insights.
2. Objectivity
Achieving stability and growth for your business requires objectivity. As the business owner, it's possible to lose perspective as your biases interfere with the operational reality of your business. You must be able to assess opportunities and risks without letting your assumptions get in the way.
Experience and strong communication skills can help a business manager ensure that everything about your operations is assessed objectively. Ideally, business managers should be less burdened by emotion and long-term strategy. You should be able to rely on them for fair, in-depth assessments of what they observe.
3. Best practices
Keeping up with the best practices of your industry is both crucial and challenging. Long-term business success often depends on managing minor details with consistency and tact. Hiring a business manager can increase the breadth and depth of your industry knowledge.
Having another experienced brain on your team can help you clearly identify limitations and learn more from your competition.
4. Saves time and money
With their unique expertise at your disposal, business managers may help you reduce your learning curve and save you time. As a part of this process, business managers can help you reallocate resources that may be underutilized and increase your ability to capitalize on new opportunities.
With more financial resources available, you may be able to produce more, increase your revenue or hire additional experts. If you can reduce your learning curve, you may get better results in less time.
What to look for in a business manager
Before you're in a position to hire specialized talent for every role on your team, an experienced business manager can help bridge the gaps. You should look to hire a business manager who has a wide range of skills. These could include:
Employee training
Multitasking
Observation
Proficiency with the digital technologies you use
Attention to detail
Communication and interpersonal skills
Leadership training
Growing and sustaining a business requires diverse, flexible skillsets — and this can be achieved by hiring a business manager. The management personalities you choose can impact your potential for long-term success. Talk with a business banker today to find out if you have the finances available to hire a business manager or how a Chase business checking account can help you get there.
For informational/educational purposes only: The opinions expressed in this article may differ from those of other employees and departments of JPMorgan Chase & Co. Opinions and strategies described may not be appropriate for everyone and are not intended as specific advice/recommendation for any individual. Information has been obtained from sources believed to be reliable, but JPMorgan Chase & Co. or its affiliates and/or subsidiaries do not warrant its completeness or accuracy. You should carefully consider your needs and objectives before making any decisions and consult the appropriate professional(s). Outlooks and past performance are not guarantees of future results.
You should carefully consider your needs and objectives before making any decisions, and consult the appropriate professional(s).
JPMorgan Chase Bank, N.A. Member FDIC., ©2023 JPMorgan Chase & Co.