Software solutions powered by Chase payments
Take payments and run your business — all in one place — with easy-to-use business software solutions and integrated Chase payment processing.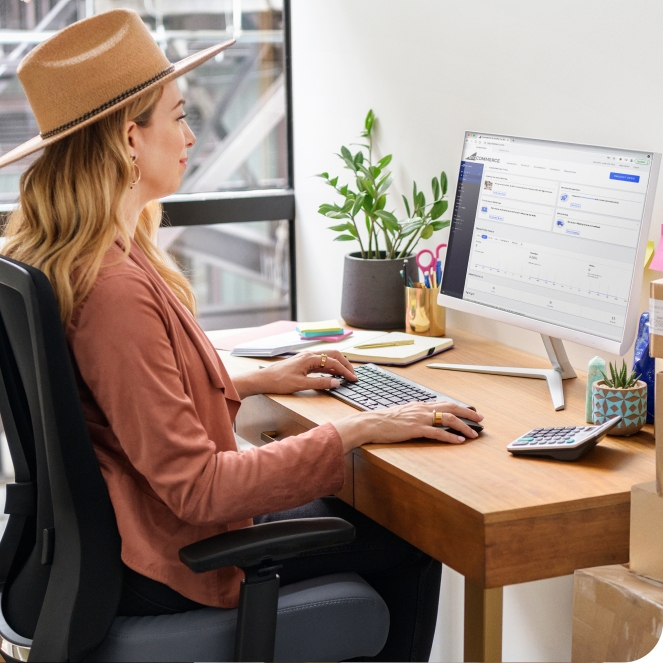 Accept credit cards with software that also helps you manage and scale your business
Premium software solutions
We partner with some of the leading business software providers. So whatever your business or need, we have a solution that can support your goals.
Improve your cash flow with same-day deposits, at no additional cost, when you direct your funds to a Chase Business Checking account.
Online payments expertise
Chase processes more than 50% of U.S. card-not-present transactions.
Take advantage of same-day deposits and special offers for Chase customers with these software solutions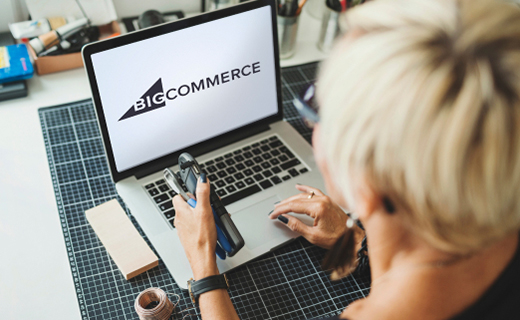 Build or redesign your e-commerce site with growth-focused software that seamlessly integrates with Chase payments.
Three months free for Chase customers
Sign up and start taking payments the same day
Get paid faster with same-day deposits
2.9% + 25 cents per transaction

Business Management and Sales
FreshBooks®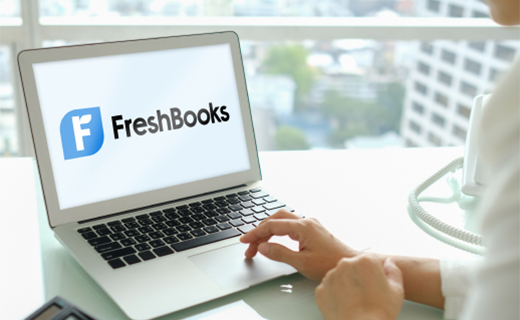 Easily manage invoices and collect payments, powered by Chase, with this all-in-one accounting and billing software solution.

Two months free of an exclusive FreshBooks® plan for Chase customers
Sign up and start taking payments the same day
Get paid faster with same-day deposits
2.9% + 25 cents per transaction
All software solutions powered by Chase payments
Business Management and Sales
Agree
A software solution that allows you to create and send a contract in under 2 minutes. Receive payments online and manage contracts on your phone with the mobile app.
Fast and simple automated online contracts
3 months free for Chase customers
Field Management
Buildertrend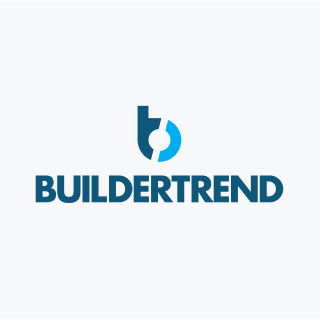 A leading construction project management software for homebuilders, remodelers, and contractors.
Manage construction projects from lead to completion
Stay on track with streamlined financial processes
Keep clients involved with an interactive customer portal
Events and Marketing
Eventzilla
A leading cloud-based event registration and marketing platform that offers comprehensive solutions for event organizers to seamlessly manage in-person, virtual, and hybrid events.
Tailored features for all event types
Seamless registration and secured payments
Get started for free; pay-as-you-go and custom pricing options
24/7 customer support
Business Management and Sales
Fiskl
An intelligent finance manager for any small business. All your finances in one intuitive and automated app: invoices, payments, expenses, products, banking, and much more.
Get paid faster with same-day deposits
50% off any annual plan for Chase customers
Business Management and Sales
Fusebill
An automated subscription management and recurring billing system.
Improve customer experience, collections, and revenue
Control the type of billing, frequency, upgrades, promos/discounts, subscription expiration, and more
3 months free for Chase customers
Accounts Receivable and Invoicing
Invoiced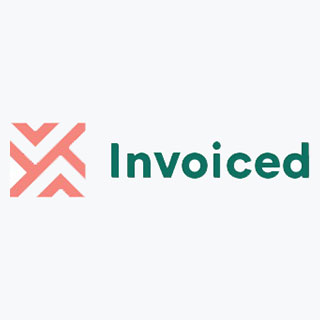 Accounts receivable software that automates invoice-to-cash processes and integrates seamlessly with Chase Payment Solutions℠. Provide a simple, transparent payment experience for your customers.
Easily deliver branded invoices with payment links
Simplify invoice generation across email, mail, text and phone
Streamline payments with a secure customer portal
, Invoiced, Opens overlay
Events and Marketing
Keap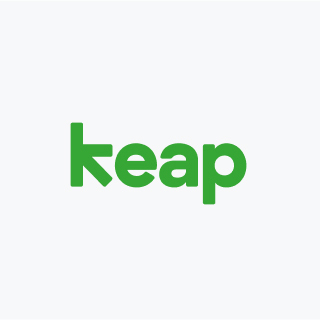 A platform that combines CRM, Marketing Automation, Sales Automation & Payments in one, Keap helps serious entrepreneurs:
Get organized, follow up and grow sales
Automate and collect payments to create
Free up more time for their business
Business Management and Sales
mHelpDesk
A software solution that helps service businesses turbocharge their slow, repetitive, and manual processes – estimates, invoicing, and scheduling – so they can focus on their customers and growth.
Manage schedules, contact customers, or dispatch your team on the web app
Give on-the-go staff all the information they need with a mobile app that syncs seamlessly with the web app
Business Management and Sales
PayRent
An online rent collection and property management platform that eliminates the aggravation of collecting rent the old-fashioned way. With just a few clicks, landlords and property managers can set-up their properties and invite renters to pay rent online.
Unique set of features allow landlords to control how rent is paid and policies are enforced
Renters pay securely using a credit card or bank transfer
Free to join with no monthly subscription fees or long-term contracts
Business Management and Sales
PREto3
PREto3 helps optimize your childcare center to easily manage every aspect of your business, including payment processing.
From growing enrollments to automating fee collection, and everything in between — be it connecting with parents, managing staff, and growing your center — PREto3 has it all.
Download a childcare center budget planner
Bring your center's finances to a better place
Easily manage childcare fees with integrated payments
Events and Marketing
Regpack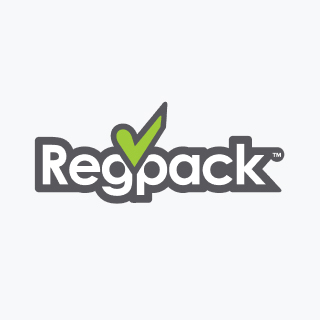 An online registration software that creates intelligent application processes with integrated payment processing and reporting tools.
Manage productively with a custom form build dynamic reporting, and payment plans
Streamline client onboarding for any organization, including camps, educational programs, events and course providers
Additional resources you may be interested in
How Chase for Business fuels the need for speed for two businesses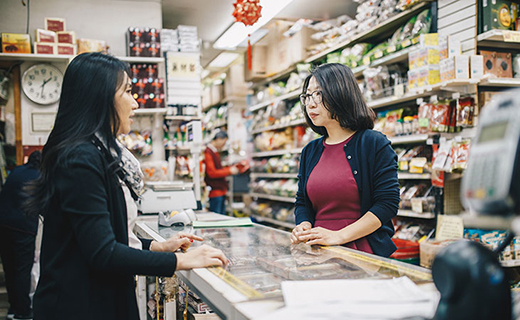 5 steps to adopting contactless payments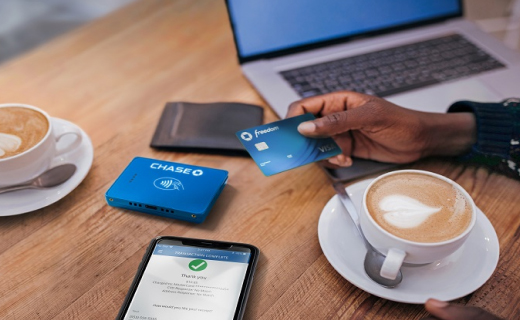 Payment processing: Know what you're paying for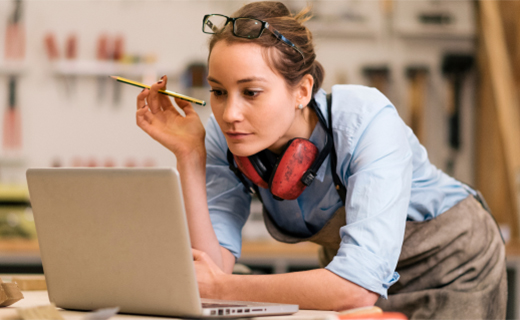 Get even more from your bank
At Chase, we're committed to giving business owners the support they need to achieve their most ambitious goals.
Get expert financial guidance from a team of payment advisors who understand your business and community.
We help you protect what you've built with Fraud Protection services like:
Real-time monitoring
Real-time alerts
Zero liability protection
And more
Experience relationship pricing, plus convenient branches, ATMs, online and mobile tools.