Understanding need-blind versus need-aware colleges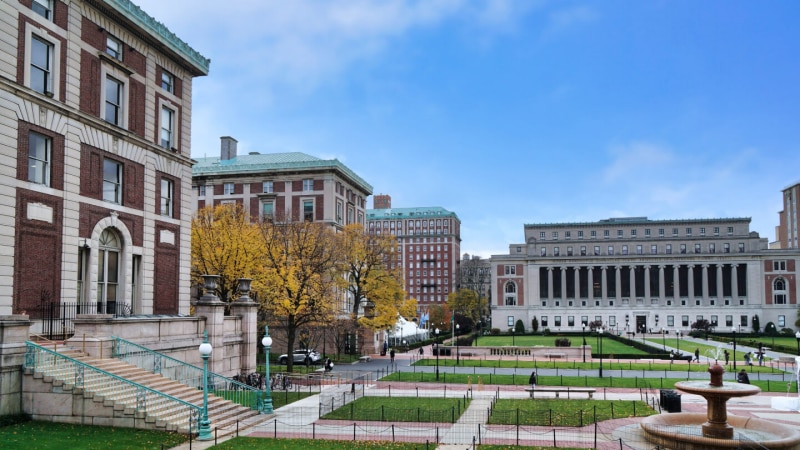 College is a popular path for many students after high school, but the road to the first lecture hall can be long and winding. This is especially true when it comes to navigating paying for college and picking an affordable school.
Understanding the definitions and differences between "need-blind" and "need-aware" schools could help bring you one step closer to making an informed decision about which colleges to apply to and which one to attend ultimately.
In short, the difference between these two school policies is that one ignores a student's financial situation when making admission decisions, while the other might consider it.
Keep reading as we break down the differences between need-blind and need-aware schools and how these two school policies could impact you.
What are need-blind schools?
Need-blind colleges don't consider your or your family's financial situation during the admissions process. For instance, if it's clear from you and your family's financial situation that you'll need a significant financial aid package to attend the school, a need-blind college won't use that as a factor in your admissions decision.
The school may base its admissions decision on your grades, application essays, extracurriculars, and other factors, but not your financial need. It's important to remember that need-blind colleges aren't free. This policy simply impacts how the school decides who to admit.
How does need-blind admissions work?
A need-blind college will ignore your financial situation during the admissions process. If you need federal financial aid to attend college, you'll need to file the Free Application for Federal Student Aid (FAFSA®).
If you're accepted to the college, the school will supply you with an aid award letter outlining any grants, scholarships, or loans it can offer you based on the information you supplied on the FAFSA®. Some colleges will provide more aid than others, but regardless of whether the school can offer you anything, if the school has need-blind admissions, your financial need wasn't a factor in the admissions decision.
What are need-aware schools?
Need-aware schools do consider a student's financial situation in admissions decisions. Some colleges argue that this control can allow them to more fully meet the financial needs of accepted applicants.
Still, the biggest challenge students with financial needs could face when applying to need-aware colleges is that they could hypothetically not get in because of their financial needs.
How does need-aware admissions work?
Need-aware schools will factor in your ability to pay the college tuition when they make admissions decisions. That doesn't mean these schools don't offer financial aid, though, which is why you should still file the FAFSA® if you want to be eligible to receive federal financial aid at any college, including a need-aware school.
Final thoughts
In the end, it's up to you to decide what colleges to apply to. Consider this as just one more factor to potentially consider. It also bears repeating that no matter if you apply to need-aware schools or need-blind schools, filing the FAFSA® is an important step to qualify for federal financial aid along with other types of aid.