The best time to start applying for summer internships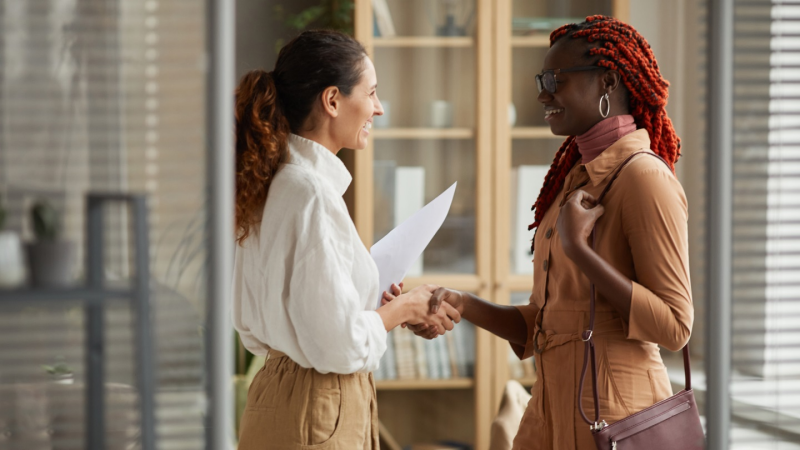 Getting a summer internship can be a great way to start building your resume while you are in college and also, to potentially earn money.
If you're considering applying to summer internships or already have your mind set on it, the next question that likely comes to mind for you is, when is the best time to apply for these positions?
In this article we'll cover the best time to apply for summer internships, along with other common questions people have about summer internships.
First things first, what's a summer internship?
A summer internship is a program designed to give students real-world work experience in a corporate environment. Many of these programs serve as the first step towards landing an entry-level job or at least as a resume-building opportunity for students. They also serve as an opportunity for students to explore career paths before deciding where to focus after college. Many internship programs offer pay or stipends, but some are for college credit.
When is the best time to apply for summer internships?
We recommend starting to look for summer internships as early as the fall in anticipation of the following summer. This is because companies have wildly different deadlines, and you want to ensure that you don't miss any important ones. Some companies will have deadlines in December, for instance, for summer internships for the next summer. So starting your search early will be helpful.
A fall internship search for the next summer isn't going to cover all of your bases, though. That's because some companies won't even post job openings until the spring. Because of that we recommend doing some kind of a search at least once a month until you've secured an internship you are excited about.
As you do your search, make sure to track deadlines so you can stay on top of them for the internships you are most interested in. If you can't find a company's internship deadline online reach out to the career counseling office at your school which might have an idea of when the deadline is. Another option is to reach out to the company itself and just ask.
Other FAQs about summer internships
Can high school students apply for summer internships?
While most college-level internships will not accept high school students, there are summer internship opportunities specifically designed for high school students. If you're a high school student searching for a summer internship, speak to a counselor at your high school about possible opportunities.
High school summer internships are an excellent way to prepare for college and to start building work experience.
How many summer internships should you apply for?
Internships can be highly competitive depending on the industry you're searching in. That's why applying for several internships is incredibly important.
While there is no exact right number of internships to apply for, you want to apply to a number of opportunities so you have the best chance at landing something. It's very much the same logic as applying to colleges, you want to give yourself the best possible chance.
When do summer internships start?
The start date of internships depends on the company. Usually, internships will start after Memorial Day and continue through the first few weeks of August (when most college students return to school). Some internships will even have flexible start and end dates.
Once you've been accepted to an internship, they will let you know your internship's start and end date, or if there is flexibility. This is something you can ask in the interview process, too.
How long are summer internships?
Typically, summer internships last anywhere from 10 to 12 weeks. The timeline can vary depending on the company or your college schedule, though. Let the hiring manager know when you start classes again to ensure the internship ends before you head back to college.
If you have questions about the length of an internship, you should ask questions during the interview process to ensure the duration works for you.
How much do summer internships pay?
How much you get paid during an internship varies widely. Some internships are unpaid and in exchange you'll get college credit.
Summer internships that are paid and are not for college credit will pay at least minimum wage.
To give you some idea of the pay, the National Association of Colleges and Employers (NACE) detailed in its 2022 Internship & Co-op Survey Report that the average hourly wage for 2020-21 bachelor's level interns was $20.82.
Still, it's important to remember that pay will vary depending on the company and the location of the internship. If you have questions about the pay rate, ask the hiring manager or recruiter during the interview process.
Final thoughts
A summer internship will add value to your resume and give you great exposure to career options. You should make the most of the time you get with an internship as a college student and use it as an opportunity to think ahead to life after college.