World of Hyatt Business Travel benefits
Meet your ideal travel companion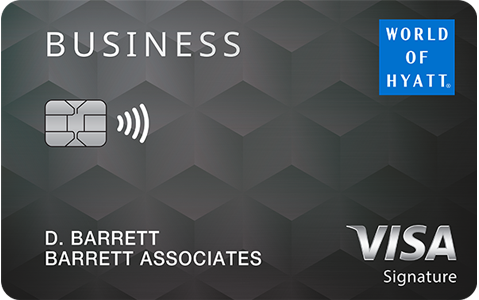 Get peace of mind on the go
Auto Rental Collision Damage Waiver
Decline the rental company's collision insurance and charge the entire rental cost to your card. Coverage is primary when renting for business purposes and provides reimbursement up to the actual cash value of the vehicle for theft and collision damage for most cars in the U.S. and abroad.
Extended Warranty Protection
Extends the time period of the manufacturer's U.S. warranty by an additional year, on eligible warranties of three years or less.
Purchase Protection
Covers your new purchases for 120 days against damage or theft up to $10,000 per claim and $50,000 per account.
Roadside Dispatch
If you have a roadside emergency, call 1-800-847-2869 anytime to dispatch the help you need – anything from a tow or jumpstart to a tire change, lockout service, winching or gas delivery. Roadside service fees will be provided when you call and will be billed to your card.
Travel and Emergency Assistance Services
If you run into a problem away from home, call the Benefit Administrator for legal and medical referrals or other travel and emergency assistance. (You will be responsible for the cost of any goods or services obtained.)
Trip Cancellation/Interruption Insurance
You can be reimbursed up to $1,500 per person and $6,000 per trip for your pre-paid, non-refundable passenger fares, if your trip is canceled or cut short by sickness, severe weather and other covered situations.
No Foreign Transaction Fees
You pay no foreign transaction fees when you use your card for purchases made outside the United States.