Contact Chase Mortgage
Current Mortgage Customers
If you have questions about your existing Chase mortgage, you can reach us here:

Phone: 1-800-848-9136
Fax: 1-614-422-7575Hours of Operation
Monday - Friday: 8 AM - Midnight ET
Saturday: 8 AM - 8 PM ET
Sunday: Closed
TTY: 1-800-582-0542
By Mail
Chase
Attn: Customer Service Research
Mail Code: OH4-7302
P.O. Box 24696
Columbus, OH 43224-0696
Begin sidebar
If you'd like to apply for a mortgage, refinance your existing home loan, or have an application in progress, you can reach us here:

Phone: 1-800-873-6577
8 AM - 10 PM ET, Monday - Friday
9 AM - 5 PM ET, Saturday
End sidebar
Questions?
If you are not satisfied with our service, please call us and ask to speak with a supervisor:
Call our Customer Service team at the telephone number listed on this page under "Current Mortgage Customers." This team can resolve most issues quickly.
Or, if you've received a letter or notice from us, call the number on the communication.
You can also write or fax us at the address above.
Twitter:
@ChaseSupport is the official customer service Twitter handle for Chase Bank.
Please do not share any account or other personal financial information on Twitter.
We're here to help. The sooner you let us know about an issue, the sooner we can find a solution.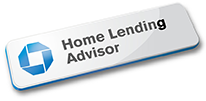 Whether you're looking to refinance or shopping for a new mortgage, our mortgage bankers are happy to help
We can answer any questions, create a custom loan estimate, and help you get prequalified.
Let a Chase Mortgage Banker help you find a mortgage that's right for you.
Once you've made a selection, you'll be able to contact your Mortgage Banker directly.
Si tiene alguna pregunta, por favor
llame al 1-800-873-6577.