Finding your dream home
BEGINNER TO BUYER — EPISODE 6
Finding your dream home
Drew and Jonathan Scott, stars of TV's Property Bothers, offer expert advice on how to know when you find your dream home.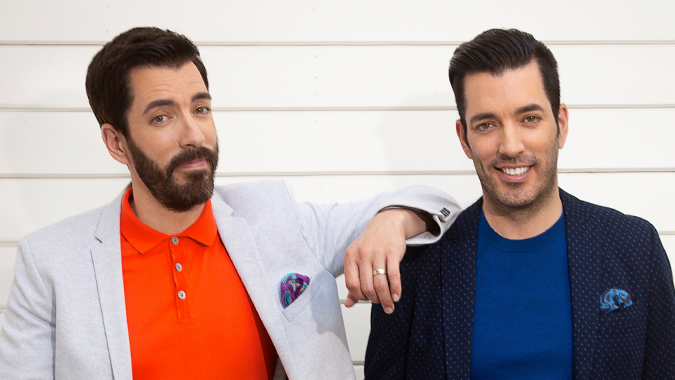 Prequalified for your mortgage and signed with a real estate agent? You're ready for the fun (and hard!) part: finding your dream home. In this episode, host Nadeska Alexis sits down with recent homebuyers who discuss her complicated path to finding the right home—and then she brings in television personalities Drew and Jonathan Scott to offer an expert perspective on how to identify the kind of home that will fit both your short- and long-term lifestyle goals.
Nadeska firsts talks with Lisa Greene who just closed on her new home with her husband. They were actively home hunting in South Carolina and had relocated from Denver, living temporarily in Alabama. Because they weren't living in the location where they were looking, they felt an added sense of urgency. And they had to either tour houses virtually or make a five-hour drive to tour in person. The couple didn't want a new build, but they knew they couldn't handle a true fixer upper, so they ended up looking for older homes that needed some updating. They wanted to be closer to their family in the South, and they were expecting that the lower cost of living would be reflected in their search. But, they explain to Nadeska, reality did not meet expectations and they found themselves being consistently outbid.
Television personalities Drew and Jonathan are no strangers to the story of reality not matching expectations. In the second half of this episode, they sit down with Nadeska to offer tips and perspective on how prospective homeowners can answer questions such as What kind of home do I need? What kind of home do I want? What should I look for when touring houses? and What are some long-term considerations?
The Scott brothers acknowledge that the homebuying process can be daunting, especially for those who have never gone through it. They offer listeners some ideas for how first-time homebuyers can prepare themselves and set realistic expectations. Early preparation, they share, will pay off in the long run. They suggest that homebuyers try to narrow down exactly how much they can afford and limit their searches to below that price range.
The brothers also talk about short- and long-term considerations when buying a house. Knowing whether they are searching for a home they can grow into or one that is a right fit for today is an important factor. Thinking about longer-term considerations can help homebuyers prioritize features and amenities. Sometimes it's a matter of figuring out which features are important to them versus which ones are important for resale value.
Nadeska also asks about remodeling and fixing up older homes—a particular area of expertise for the Scott brothers, whose television show helps participants find, buy, remodel, and transform extreme fixer-uppers into their ultimate dream. They have advice about the main considerations when looking at a fixer upper as well as the kinds of upgrades and repairs that tend to add to a home's value. They also offer tips to help homebuyers make sure their fixer upper goals are reasonable—and have advice about how to identify what they can and can't handle themselves.
Take the first step and get prequalified.
Ready to apply?

Come in

Home affordability calculator
Mortgage rates zip code tool