Mortgage Affordability Calculator
Get Prequalified


or Call 1-800-873-6577

The mortgage affordability calculator helps you to determine how much house you can afford. It analyzes your monthly income, monthly expenses, and specified mortgage rate to calculate the most affordable mortgage for you.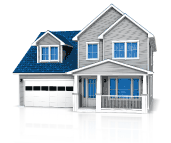 Price of home you can afford
$259,404
Loan Amount
$207,523
Down Payment
$51,881
Estimated Monthly Payment
Principal and Interest:
$1,051
Taxes and Insurance:
$649
PMI(If down payment less
than 20%):
$0
Si tiene alguna pregunta, por favor
llame al 1-800-873-6577.