Making an offer
Make an offer
You've found the home that's right for you—one that fits your lifestyle and budget. Now it's time to sit down with your agent and write up an offer.
Things to consider when making an offer:
Condition of the home
Price of similar homes that are for sale or have sold recently
Local real estate market trends
How much the seller paid
Leave some room for negotiating on price
Let your agent guide you as to what's a fair and competitive price

Watch this video to get some real-world advice from home owners and real estate agents on how to make the best possible offer.
What should I put in my offer?
Here are a few ideas about what to include in an offer. Work with your agent to nail down the specifics of yours.

What you're willing to pay
Whether you're prequalified or conditionally approved for a mortgage
Any conditions you want, like a home inspection
The expiration date of the offer
Earnest money (if applicable)
Any contingencies

Want to learn more about contingencies and earnest money? Keep reading.
Negotiating the price
Once you make an offer, the seller may come back with a counteroffer. Your real estate agent can help you decide whether to accept that offer, or if you want to make a new one. Keep in mind that negotiations can continue as you learn more about the home.

These are some items that might allow for negotiation on final sale price:

Whether the house has been on the market for a long time
Imperfections found during the home inspection
Repairs required based on the home inspection
Whether you or the seller will pay closing costs and other final expenses
What are contingencies? Should my offer include them?
Contingencies are conditions that must be met for the sale of a home to go through. While contingencies can protect you, keep in mind that the seller may prefer to accept an offer that doesn't contain a contingency.

Here are a few types of contingencies you might want to include in your offer:
Side 1 of 2

View details

: to side 2 of 2
Home sale contingency
, Side 2 of 2
If you'd like to sell your existing home and buy a new one at the same time, you'll want a contingency stating that the purchase of your new home cannot go through until your existing home sells.
Back

: to side 1 of 2
Side 1 of 2

Sale and settlement contingency
View details

: to side 2 of 2
Sale and settlement contingency
, Side 2 of 2
This is a type of home sale contingency that allows the seller to entertain other offers while the buyer tries to sell their existing home–rather than be locked into an exclusive contract with the buyer–and let the buyer know if they accept another offer.
Back

: to side 1 of 2
Side 1 of 2

View details

: to side 2 of 2
Settlement contingency
, Side 2 of 2
This is a type of home sale contingency that locks the seller into a contract until the buyer closes on the sale of their existing home. As long as closing happens before the contingency expires, the  seller can't accept other offers and the buyer purchases the new home.
Back

: to side 1 of 2
What is earnest money? How does it work?
Earnest money is a deposit you put on the home before you enter a contract with the seller. It shows that your offer is serious, and that you're ready to buy. Earnest money is typically 1% to 5% of the home purchase price. Here's how earnest money works: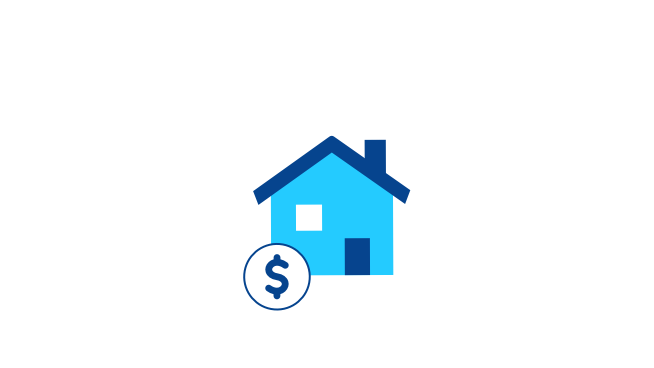 If the seller accepts your offer, the money goes toward your purchase or it's returned at closing.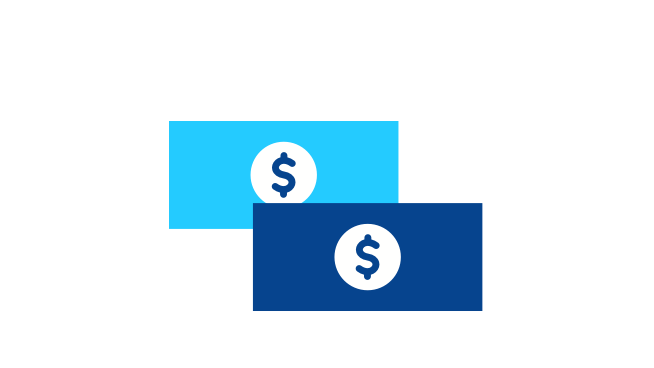 If the seller rejects your offer, you get your money back.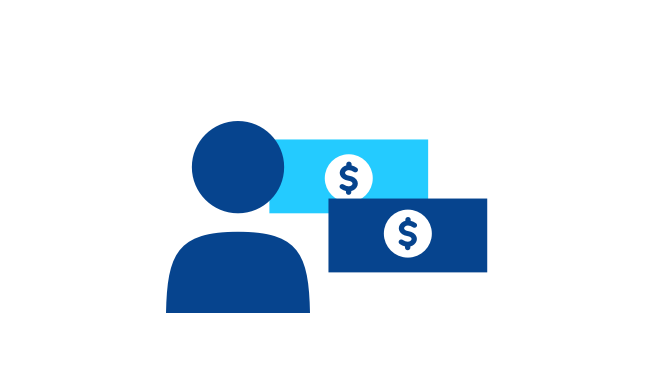 If you back out after the seller accepts your offer, the seller keeps the earnest money.
Move on to choosing a loan