Six types of business licenses: How many does your business need?
Learn about the federal and state business licenses and business requirements for your new venture. Presented by Chase for Business.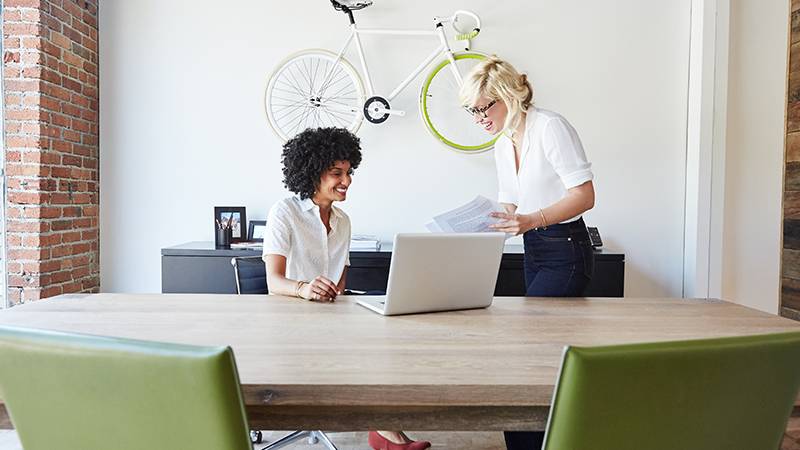 When you're ready to start your new business, it's easy to want to dive right in. But before you can put up the "Open" sign and say hello to your first customer, there are a few important steps to take care of. One of the most important is obtaining the necessary business licenses under federal, state and local law. You should seek professional advice if you have questions about licenses for your business.
Government agencies issue many different types of business licenses. It can be difficult to know where to start. Discover six different types of business licenses and find out where and how to get them.
What type of business license do I need?
Government agencies at the federal, state and local levels issue business licenses, while professional organizations provide certifications and associations.
A business license shows that the company is in compliance with the rules required to obtain a license. Those regulations are in place to protect both your business and customers from liability or harm.
Business licenses are essential tools for companies in almost every industry. Operating without the appropriate license can result in fines and penalties, having your business shut down or even criminal charges. It's vital to know which licenses you need and how to secure them.
There are six of the most common types of business licenses. Understanding how they work will help you determine which ones your business may need. You should seek professional advice if you have questions about licenses for your business.
1. Federal business licenses
Most businesses won't need a federal license. However, if you make or sell products regulated by the federal government, you may need a license from the applicable federal agency before you start up.
Many of these licenses apply only to larger companies. But if you're operating in any of the following industries, consider contacting the appropriate agency to learn about federal business requirements.
To get a federal business license, visit the appropriate agency's website. Most offer online applications so you can apply quickly.
2. State business licenses
While not all businesses need to register with the federal government, many need state licenses. States issue operating licenses to industries ranging from construction to pet care services. Check with your Secretary of State's office or state Department of Commerce to confirm if you need a license. Your state likely provides online resources that list the requirements for state licenses.
State business license paperwork typically asks you for information such as:
Business filing: Start by registering your business with your state's Department of Commerce. If you want to start a partnership, a limited liability company (PDF) or a corporation, you may need to file extra paperwork.
Taxpayer identification number: All applicants need a taxpayer identification number (TIN). If you have a partnership, an LLC or a corporation, you need an Employer Identification number (EIN) from the IRS. If you're a sole proprietor (PDF), you may be able to use your Social Security number (SSN) or apply for an EIN.
Annual fee: Each state has a fee structure for operational licenses and most require you to renew your license every year.
3. Local business licenses
In some cases, you may also need county or city business licenses. For example, local agencies often issue permits to businesses that serve food or alcohol.
While license rules vary by city and county, some common local business licenses include:
Operating licenses
Building permits
Zoning and land use permits
Health licenses and permits
Signage licenses
To find out if you need a local license, check with your city and county offices or try contacting your local Department of Commerce.
4. Professional licenses
Many states also require professional licenses and certifications to work in certain fields. These licenses prove you or your employees have the necessary knowledge and experience for the job. Industries that commonly require professional licenses include:
Accountants
Doctors
Electricians
Hair stylists
Insurance agents
Mechanics
Nurses
Plumbers
Security guards
Real estate agents
Getting a professional license may take longer than getting a business license and may be dependent on you having some or all of the following:
A degree or certificate: Some licenses require you to get a bachelor's degree, a graduate degree or a professional certification.
Work experience: In some fields, you have to work for a year or more before you can get certified.
Pass a test: You may have to take a standard exam to get your license. These tests can be written or practical.
Pay a fee: Most professional licenses last for two or more years. You may have to pay a fee and submit an application every time you renew your license.
Check with your professional association to find out more about the rules.
5. Sales tax licenses
Most states and many localities charge sales tax on products and some services. If you plan to sell goods, you probably need to charge sales tax and apply for a state tax license.
Check with your state's tax authority to determine if you need a sales tax certificate and how to apply. Like many other business licenses, state tax licenses are good for only one year. That means you must renew yours every year to keep it current.
Keeping track of recurring tax payments can be a challenge. Business banking services like QuickPay and wire transfers can help manage your outgoing payments and renewals.
6. Home-based business licenses
If you're a consultant or a freelancer, you may run your small business from your home. It's easy to assume that you don't need any special paperwork to start this type of business, but that isn't the case.
Certain home-based businesses need home occupation permits. This type of permit confirms your business won't affect local traffic or create noise. It also states that you won't cause environmental issues. County and city agencies usually offer these permits, so check with your local government office to get one.
When should I apply for a business license?
Some agencies may be able to issue licenses within 24 hours, but others may need days or weeks for processing. You should seek professional advice of you have questions about licenses for your business.
As a small business owner, you should also pay attention to the expiration dates for your licenses. Many business licenses are valid for between one and five years, so you must renew them periodically. Check with the appropriate agency for timelines and expected waiting periods.
Whether you're still in the planning stages or you're ready to launch your business any day now, we're in your corner. Talk with a business banker and learn how your business can start its banking relationship with us today.
For Informational/Educational Purposes Only: The views expressed in this article may differ from other employees and departments of JPMorgan Chase & Co. Views and strategies described may not be appropriate for everyone, and are not intended as specific advice/recommendation for any individual. You should carefully consider your needs and objectives before making any decisions, and consult the appropriate professional(s). Outlooks and past performance are not guarantees of future results.
JPMorgan Chase Bank, N.A. Member FDIC. Equal Opportunity Lender, ©2023 JPMorgan Chase & Co.