What to look for when opening a business checking account for your LLC
What to look for when opening a business checking account for your LLC. Presented by Chase for Business.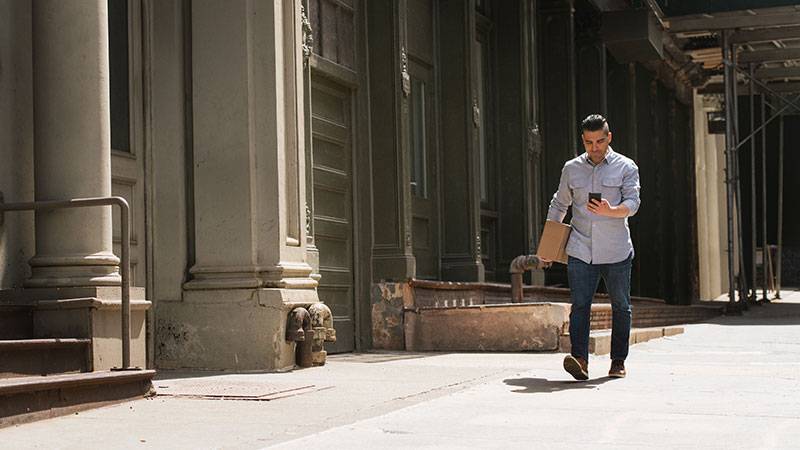 There are many million limited liability companies (LLCs) in the United States today, and that number continues to grow as more people start their own businesses and need a fast, affordable and easy way to protect themselves without forming a corporation. But having an LLC may not be enough. To maximize the protection afforded by your LLC and make your bookkeeping and life a whole lot easier, it's important to find a business checking account to keep your personal and business assets separate.
If you've never opened a business banking account, you may not know where to start. You've come to the right place.
What to consider when looking for a business checking account
Once you decide to open a business account for your LLC, you'll quickly find there are several things to consider.
How much money can you deposit and keep in your new account? Determine how much you can keep in your account. Many accounts offer additional benefits for higher opening balances, but you may also need to maintain a minimum balance.
How often do you go to a branch or ATM? If you make daily trips to a branch to get rolls of change or make deposits or withdrawals, be sure the bank you choose has convenient branch locations, ATMs and mobile banking options.
How many transactions do you make per day? Some business accounts charge for each transaction. If your business typically nets a high volume of transactions, look for an account with low or no fees on each.
What types of payments do you accept? Is your business currently cash only? Some banks offer payment card acceptance as part of their business checking accounts, making it easier for customers to pay and for you to get paid quickly and in some cases without contact.
How important is it to have access to a business banker you can trust? If you're new to business and to business banking, you most likely have a lot of questions. Take a little extra time to find a bank with business bankers who understand your business and your needs. The right banker can be a trusted advisor and an invaluable resource for your growth.
There may be a Chase solution that's right for you
Chase for Business offers a number of business checking account options. Review your answers and then read on for some Chase options that could meet your needs.
A complete solution for all your LLC needs
LLCs just starting out or with lower revenue streams and transaction volumes need an account that keeps their cash flow flowing. Chase Business Complete BankingSM checks all of these boxes. With Chase QuickAccept℠ built-in card acceptance, this account lets you take credit card payments anytime from anywhere in the United States using the Chase Mobile® app or browser and have money deposited into your account that same day.
Other features include access to more than 15,000 ATMs in the Lower 48 states and more than 4,700 branches, and the ability to issue customer refunds and track disputes and up to 20 deposits and withdrawals made with a teller and paper checks written on the account.
Business accounts that grow with you
As your business grows and adds employees, you'll start to enjoy a higher volume of transactions and deposits. It's important to find an account that offers higher limits on both — with no additional fees. Many midsize businesses benefit from the flexibility of being able to make up to 250 no-fee transactions per month and unlimited electronic deposits that comes with Chase Performance Business Checking®.
If your business is larger, with both high volume and revenue, you may need an account that offers even more freedom. For this reason, many large businesses are drawn to Chase Platinum Business Checking℠. This account offers our greatest number of no-fee transactions — up to 500 per month, unlimited electronic deposits and incoming wires, and up to $25,000 monthly cash deposits per statement cycle at no additional charge.
Get started
Speak with a business banker to determine which account is best for your needs and what other Chase for Business products could help your business grow.