6 ways to help increase retail sales
Try these time-tested strategies for increasing your retail sales whether your business is brick-and-mortar or online. Presented by Chase for Business.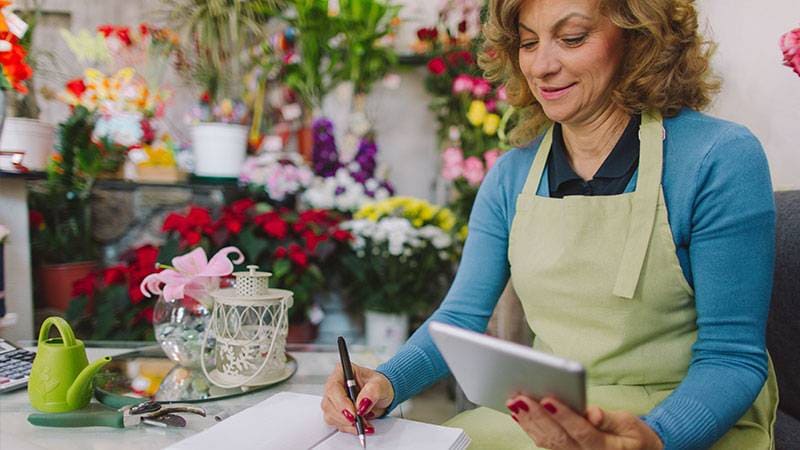 Sales are the lifeblood of your retail business. A solid sales strategy can help you increase retail sales and drive more profits. Consider every step of the transaction: customer service, fulfilment and marketing. Improve the customer experience at any one of those steps, and you could make a big difference in your total sales.
To help your retail business stand out, get creative. Read these six tips for increasing sales and driving engagement with your customers.
1. Create an energetic and inviting space
Design your store with merchandising in mind to grab customers' attention and draw them into your store. In the retail industry, merchandising involves making changes to your store layout to improve traffic flow and sales potential. Here are some store merchandising ideas:
Promote cross-selling. Place complementary items next to each other, such as a shirt and matching hat or pet food next to water and food bowls. This gives customers reasons to buy multiple items at once.
Add visual interest. Add bright colors and lighting to give the store a fun and inviting atmosphere. The more time customers want to spend in your store, the more they end up purchasing.
Create walkways. Think about how to rearrange your store to make it easier for customers to walk through and locate items. You can make the experience more user-friendly by hanging signs that clearly direct customers through the store.
Make it easy to navigate. If your store is online, make the website easy to navigate and clearly label each product and product category. It also helps to create an easy online payment process for your customers.
2. Use business marketing and advertising to attract customers
To bring people into your store, boost awareness through marketing and advertising. There are many great options for promoting yourself. Consider digital marketing, such as Google search ads or print advertisements in newspapers, or interact with your audience on social media. You can also publish your own content online, including promotional videos, blog posts or product tutorials.
When used strategically, social media offers you an opportunity to drive traffic to your website, reach more diverse markets and attract potential customers. Create a social media plan, determine the best platforms for your industry and work toward building relationships with your customers online. Make sure to focus on the quality of your posts — not just on the quantity — and use compelling visuals to drive engagement.
3. Build connections with your customers
When you provide great customer service, you start to get to know the people who support your business. Once you know what they want and need, you can adjust your product mix or store layout with them in mind.
Train your team to provide high-quality customer service. Educate your employees about the products in case questions arise. If you're running an online business, answer phone calls, emails and online chats promptly and with a friendly and helpful tone. Treat customers with respect so that they feel appreciated and become loyal customers.
4. Ask for feedback
To better understand your customers' needs, ask for feedback on the products or services you're selling. Ask them to fill out comment cards or an online survey. This shows customers that you value their opinion and are working hard to meet their needs. Use this feedback to make changes to store design, train your employees and decide which products you should stock up on or phase out.
5. Offer referral incentives
An organic way to market your business is through word-of-mouth. Encourage your most reliable customers to tell their friends and families about the service you provide. People often trust their friends' and family's opinions more than advertisements or other promotional efforts.
You may also consider offering referral incentives such as a referral code for returning customers to claim a discount. Incentives like this can help you build customer loyalty in the market.
6. Attract customers from outside
Setting up outdoor and curbside displays can be just as important for engaging customers in a safe shopping experience. These displays can entice prospective customers to shop. You can also have your team hand out flyers to passersby.
Remember to keep the current COVID-19 restrictions in mind. Foot traffic in retail stores is low. Be sure to provide plenty of open space for social distancing and post signage instructing customers on necessary safety rules.
You can't make sales without people. By implementing sales and marketing strategies that put customers first, you can stand out from the competition and successfully help increase your bottom line. You can keep sales revenues secure with a business bank account. Speak with a business banker to learn how to get started.
For informational/educational purposes only: The views expressed in this article may differ from those of other employees and departments of JPMorgan Chase & Co. Views and strategies described may not be appropriate for everyone and are not intended as specific advice/recommendation for any individual. Information has been obtained from sources believed to be reliable, but JPMorgan Chase & Co. or its affiliates and/or subsidiaries do not warrant its completeness or accuracy.
You should carefully consider your needs and objectives before making any decisions and consult the appropriate professional(s). Outlooks and past performance are not guarantees of future results. You should carefully consider your needs and objectives before making any decisions, and consult the appropriate professional(s).
JPMorgan Chase Bank, N.A. Member FDIC. Equal Opportunity Lender, ©2023 JPMorgan Chase & Co.