Are you ready for homeownership?
BEGINNER TO BUYER — EPISODE 2
Am I ready for homeownership?
The process of buying a home begins well before you go to your first open house. Get started here by examining your personal readiness for homeownership.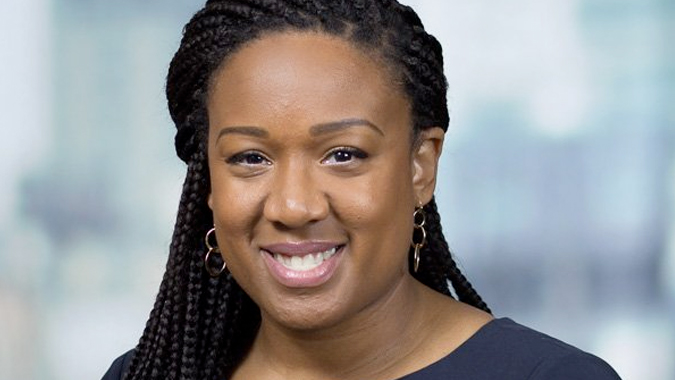 Is homeownership really for me? How do I know if I'm ready to buy a home? And can I afford to buy and still live the life I love?
These are just a few of the questions people ask as they consider buying a home for the first time. They may sound elementary, but as Beginner to Buyer host Nadeska Alexis uncovers, they are actually essential starting points for a successful journey to homeownership. In this episode, she hears from a first-time homebuying couple and then discusses their questions and concerns with Keosha Burns, former Executive Director and Senior Advisor for Community and Affordable Lending at Chase.
Brandy Stone and her husband Shawn Butler currently rent a home in Rancho Cucamonga, California. They want to buy a home, but they're not quite sure they know the best way to get started. Brandy is 30, she's still paying off student loans, and she feels she's spending too much on rent. She tells Nadeska that she doesn't know where to look or who to trust for advice. At this point, she feels confused, intimidated, and naive.
Brandy has many questions for Nadeska: How do I get started? Who should I talk to? How much money do I need to have saved up? Is there a certain credit score I need to qualify for a mortgage? And are there going to be any surprise costs? Can I negotiate? Are there resources available to help me navigate this process?
And finally: How do I do this without spending so much that I can't also live my life?
Nadeska knows these are common questions. To help Brandy and Shawn feel more confident moving forward, she turns to Keosha Burns, former Executive Director and Senior Advisor for Community and Affordable Lending at Chase. Keosha has dedicated her career to the human side of homeownership and aims to make homebuying more accessible to young people and historically underrepresented groups, especially single women.

Keosha acknowledges that buying a home is a huge milestone—and knowing whether you're "prepared" for it might look different for different people. But there are questions that every potential homebuyer can ask themself as they evaluate their own circumstances. For instance, she says, emotional readiness is a big factor, and homeowners who have prepared themselves for the ups and downs they might encounter will likely be more successful—and less stressed. She also has information about practical matters such as how your income, debt, savings, and credit score can impact your mortgage application.
Listen to this episode to hear Keosha's advice to people who are already feeling overwhelmed or discouraged by the process. Often, she shares, an image of a certain kind of family or home comes up when people talk about homeownership in the United States. But homeowner demographics are changing, and there are key differences between millennial homeowners and their older counterparts.
Keosha's advice includes "practicing" your potential mortgage payment for several months before signing a purchase agreement. This can help you understand if you can really afford it and see how it will impact the rest of your finances. Overall, she shares, the best way to avoid buyer's remorse is to have a deep understanding of what life looks like post-purchase, and to budget ahead of the purchase so you won't be shocked about life on the "other side."
Take the first step and get prequalified.
Ready to apply?

Come in

Home affordability calculator
Mortgage rates zip code tool